मैसूर चटनी रेसिपी - Mysore Chutney (Recipe In Hindi)

Archana's Kitchen
On

Saturday, 01 October 2016 10:00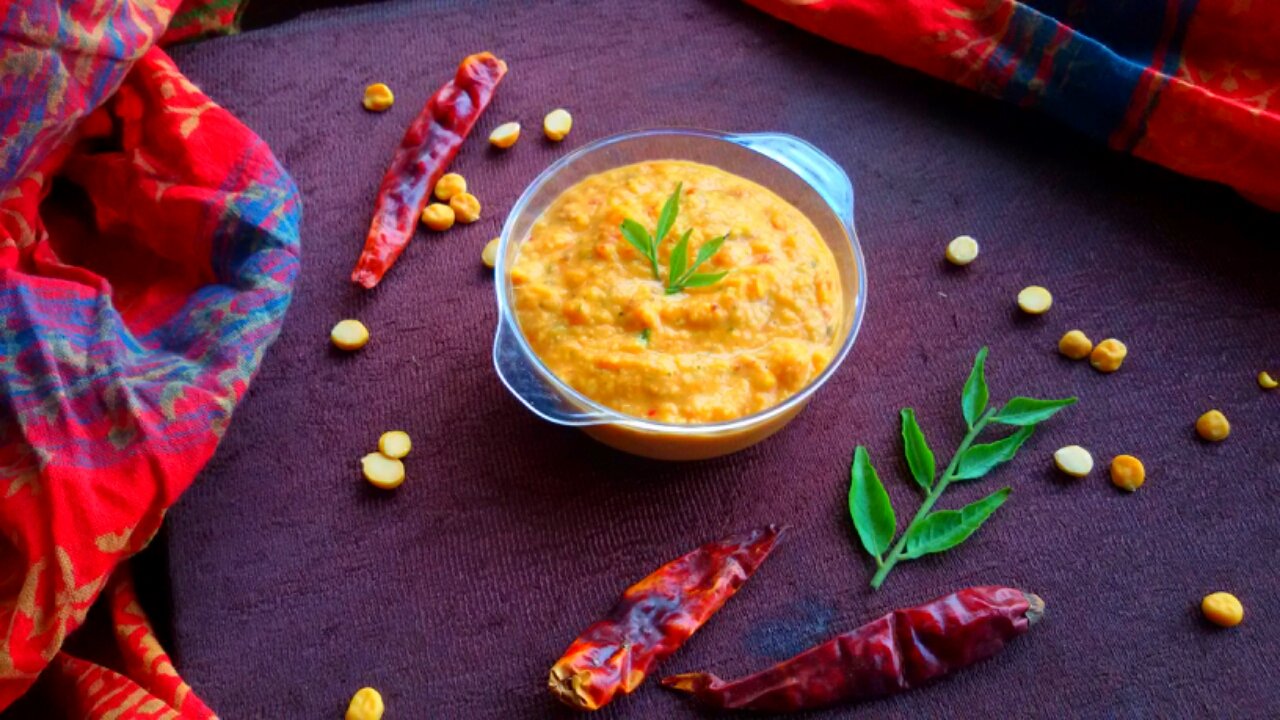 मैसूर चटनी एक दक्षिण भारत की चटनी है जिसे डोसे या भोजन के साथ परोसा जा सकता है. कर्नाटक में यह बहुत प्रसिद्ध है और हर घर में बनाई जाती है.
मैसूर चटनी को घी डोसा और रवा इडली के साथ सुबह के नाश्ते के लिए परोसे।
अगर आपको यह चटनी पसंद आई हो तो, आप यह भी बना सकते है
The contest is in association with Preethi Kitchen Appliances.
Ingredients
1 छोटा चमच्च

तेल

1/2 कप

चना दाल

5

सुखी लाल मिर्च

1 बड़ा चमच्च

निम्बू का रस

नमक

, स्वाद अनुसार
1 छोटा चमच्च

नारियल पाउडर

1 टहनी

कढ़ी पत्ता

1 छोटा चमच्च

अदरक

, काट ले
How to make मैसूर चटनी रेसिपी - Mysore Chutney (Recipe In Hindi)
मैसूर चटनी बनाने के लिए सबसे फेल एक कढ़ाई में तेल गरम कर ले. इसमें चना दाल डाले और 10 सेकण्ड्स तक पकने दे. पक जाने के बाद अलग से रख दे.

अब सुखी लाल मिर्च को गरम पानी में आधे घंटे के लिए भिगो दे. आधे घंटे के बाद, दाल, सुखी लाल मिर्च, इमली का पेस्ट, नमक, नारियल, कढ़ी पत्ता, अदरक और थोड़ा पानी डाले और पीस ले.

पीस जाने के बाद, एक बाउल में निकाले और परोसे. मैसूर चटनी को घी डोसा और रवा इडली के साथ सुबह के नाश्ते के लिए परोसे।