Navel Orange Marmalade Recipe
3 ingredient Orange preserve to pair with breads

Pooja Nadkarni
On

Tuesday, 30 May 2017 17:00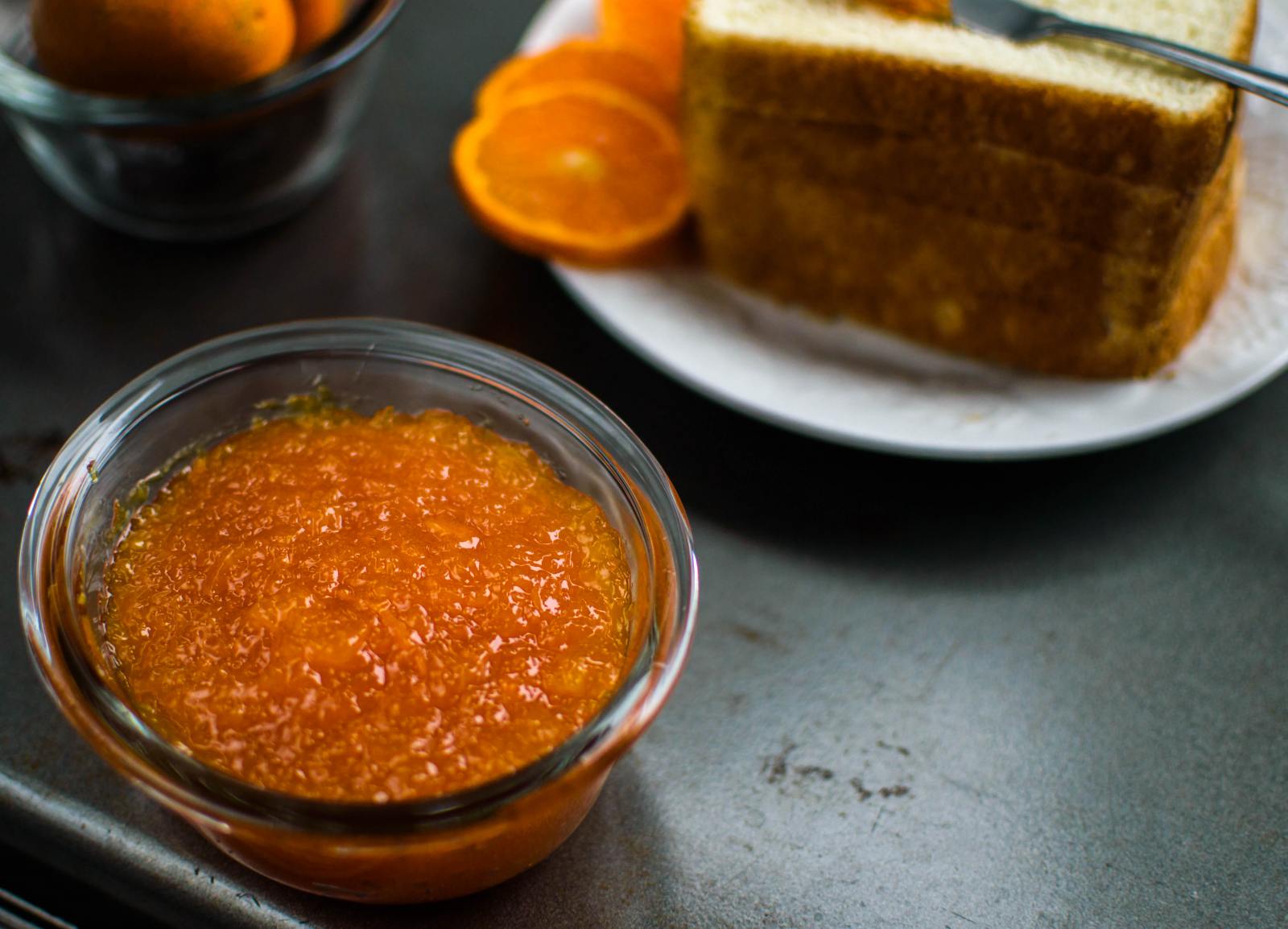 Ingredients
2 Lb

Oranges

2 cups

Sugar

1/2 cup

Lemon juice

2 Tablespoons

Orange Zest (Rind)
How to make Navel Orange Marmalade Recipe
To begin making Navel Orange Marmalade Recipe, for orange zest, using potato peeler, peel out thin peels of oranges. Make sure you don't use white portion underneath the bright orange peel, since it adds bitterness. Thinly chop them up into thin strips using knife.

Peel oranges and cut into wedges and put in a mixing bowl.

Add sugar and let it stand for about an hour for sugar to blend in well in a blender. Grind to a smooth puree.

Pour the puree in a deep saucepan and keep it on high heat.

Once the mixture comes to boil, add lemon juice and mix.

Reduce the heat and continue to cook on medium heat.

Stir in between, scraping the bottom and sides of the pan.

Once the mixture reduces to 1/2 of its quantity, add orange zest, mix and continue to cook. Once the mixture is thick and dry, remove from heat.

Once the mixture is cooled completely, marmalade will thicken up more.

Store in airtight glass jar and refrigerate.

Serve Navel Orange Marmalade Recipe smeared on Whole Wheat Sunflower Seed Bread Recipe or Healthy Whole Wheat Brown Butter Banana Bread Recipe and a glass of Muskmelon (Kharbuj) Juice Recipe for breakfast.