Nawabi Tawa Paratha Recipe
A must try traditional bread of Lucknow, Nawabi Tawa Paratha Recipe is traditional tawa ka paratha cooked on a normal tawa made similar to a lachha paratha. Serve with kebabs and gravy of your choice for a nice weekend meal.

Archana's Kitchen
On

Sunday, 31 March 2019 10:00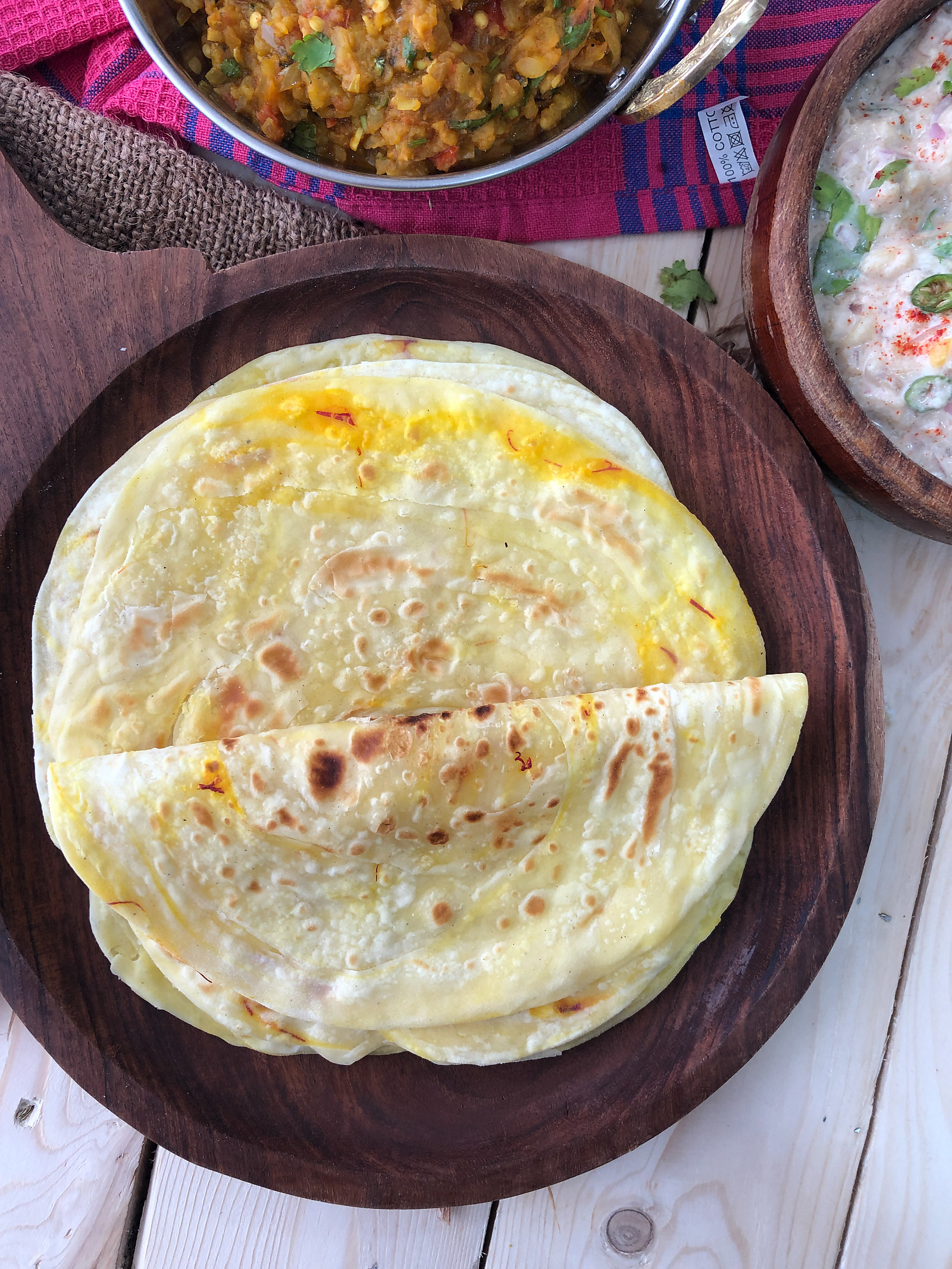 Ulta Tawa Paratha is quite famous in the streets of Lucknow. A dish made during the days of the Nawabs and served with kebabs and sheeks. Since olden days you find inverted dome shaped griddles all over Lucknow which are used to make different kinds of breads like rumali roti and ulta tawa ka paratha.
We have used a normal roti pan to make these melt in your mouth, soft, Nawabi Tawa Parathas. Flavoured with saffron, rose water and khewra, these parathas are easy to make and makes a great accompaniment to any gravy.
Addition of semolina along with all purpose flour adds a great texture to the Nawabi Tawa Parathas. The colors of saffron infused the the parathas just makes you want to eat them up as soon as they are cooked.
Serve Nawabi Tawa Parathas along with Paneer Makhani, Veg Tunday Kabab and Kachumber Salad Recipe With Cucumber, Onion & Tomatoes for a delicious weekend dinner.
Try our other Indian Bread Recipes:
Ingredients
How to make Nawabi Tawa Paratha Recipe
To begin making Nawabi Tawa Paratha Recipe first soak the saffron strands, sooji,sugar, salt, cardamom powder, sooji, khewra water, rose water in a in glass of warm milk and keep them aside.

Sift the maida into a big bowl, make a well in the center and add ghee and saffron milk and mix. Add milk little at a time to make a soft dough.

Cover and keep the dough aside for 15 minutes.

After 15 minutes divide the dough into equal parts and roll into a circular ball.

Place the Nawabi Tawa Paratha balls on a flat surface and flatten them into 6 inch diameter circle.

Apply ghee all over the Nawabi Tawa Paratha and dust some flour over the ghee.

Begin folding the lachha paratha dough like an accordion, similar to a saree pleat. Start from one end of the dough and reach the end. The dough is essentially made into a pleat. Once you have stacked up all the pleats one over the other, roll the dough into a swiss roll.

Flatten the pleated swiss roll between the palm of your hands, dust in flour and roll into 6 inch diameter circle. Roll the Nawabi Tawa Paratha thin. .

Place the Nawabi Tawa Paratha on the preheated skillet.

Use a spatula or a cotton kitchen towel pad to lightly press the Nawabi Tawa Paratha to help cook well and also fluff up.

Cook on medium heat on both sides of the Nawabi Tawa Paratha for a few seconds, then smear ghee and cook until golden brown and cooked through completely.

Proceed the same way with the remaining portions of the Nawabi Tawa Paratha dough.

Serve Nawabi Tawa Parathas along with Paneer Makhani, Veg Tunday Kabab and Kachumber Salad Recipe With Cucumber, Onion & Tomatoes fo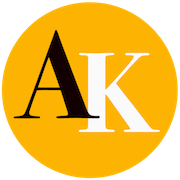 Hi there! This is our chance to talk to you. First, we love creating recipes keeping you in mind. At Archana's Kitchen we try to keep recipes simple, smart and seasonal without additives and preservatives. We hope you enjoy cooking recipes from our website where the sole effort is to make cooking simple for you. When you try out one of our recipes, we are longing to hear back from you. Do take your time to come back and share your comments, as your feedback means a lot to us.