No Onion No Garlic Raw Tomato Sabzi Recipe
Flavourful raw tomato side dish recipe

Jyothi Rajesh
On

Wednesday, 14 September 2016 00:29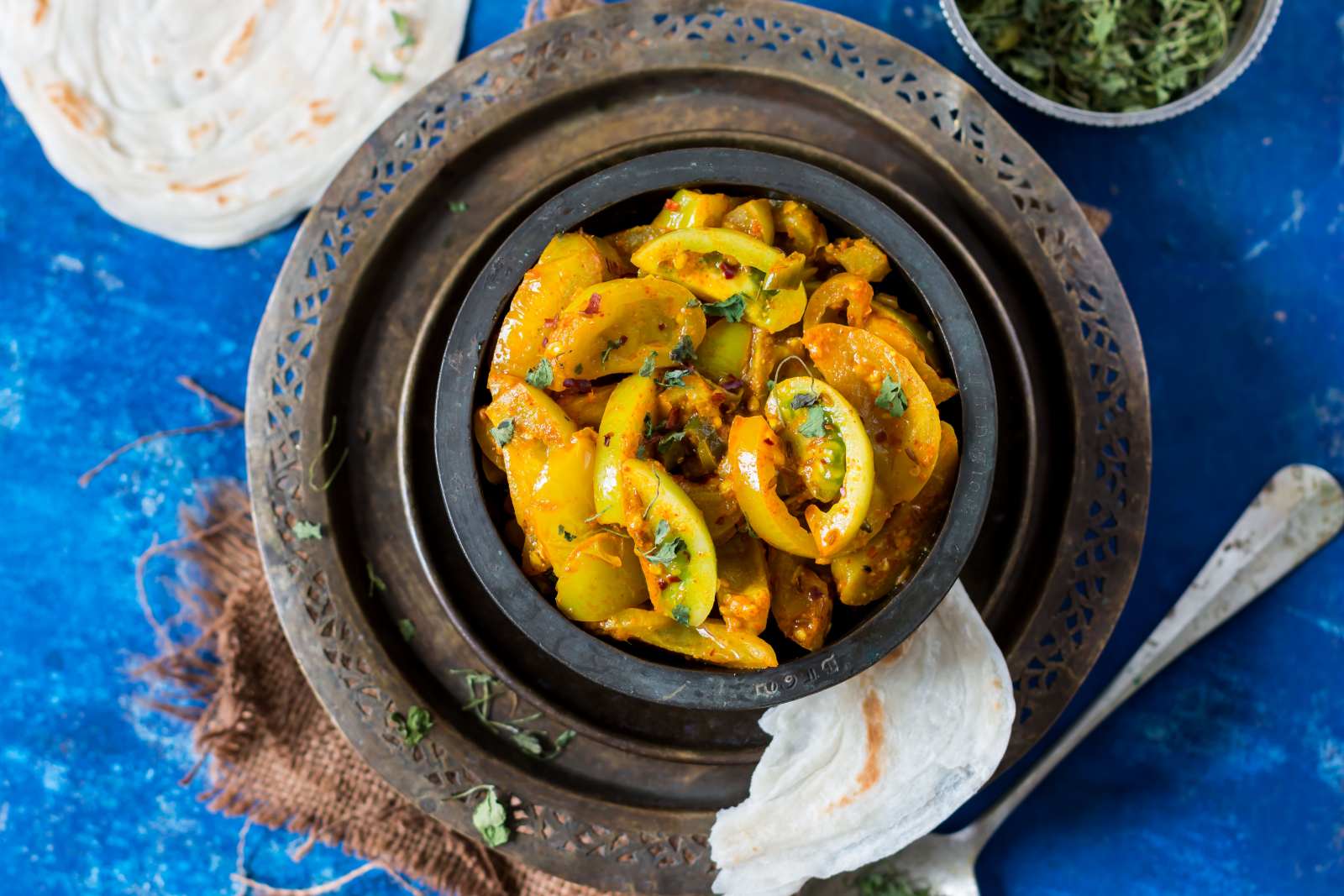 Raw tomatoes are included less in the regular recipes due to a common conception that they do not taste well. Once the raw tomatoes are sauteed, char grilled, and made into side dishes and chutneys, even people who have thought of this as a bland vegetable will like the flavour that raw tomatoes emanates. Apart from using tomatoes and raw tomatoes as a base for curries, you can as well prepare the whole dish with these as a main ingredients. Cooking changes its texture and flavour and you will be surprised that the raw tomatoes can turn into a delicious dish! This recipe does not use any onion or garlic in it. So if you are someone who avoids onion-garlic all time, or maybe avoid it during your fast, you can make this No Onion No Garlic Raw Tomato Sabzi Recipe and relish it as a vegetable side dish with Lauki Paratha Recipe (Bottle Gourd Flatbread) or Kuttu ke Paratha.
Serve No Onion No Garlic Raw Tomato Sabzi along with Dal Banjara and Phulkas for a weekday meal.
If you like this recipe, you can also try other dry vegetable recipes such as
Ingredients
15

Tomatoes

, raw
5

Green Chillies

, adjust
1 teaspoon

Cumin seeds (Jeera)

1 sprig

Curry leaves

1/4 teaspoon

Turmeric powder (Haldi)

2 teaspoon

Red chilli powder

1-1/2 teaspoon

Coriander Powder (Dhania)

Salt

, or Sendha namak as per paste
1/2 teaspoon

Jaggery

, powdered
2 tablespoon

Cooking oil

Garam masala powder

, A generous pinch (optional)
How to make No Onion No Garlic Raw Tomato Sabzi Recipe
To begin making the No Onion No Garlic Raw Tomato Sabzi recipe, chop the raw tomatoes lengthwise into slices.

Heat oil in a kadhai/wok. Once the oil is hot, add cumin seeds and allow it to crackle.

Add finely chopped green chillies and curry leaves and give it a mix. Add turmeric powder, and stir.

Throw in the raw tomato slices. Add red chilli powder, coriander powder and sendha namak. You can as well add regular table salt to the recipe too. Mix well.

Continue to cook. Do not over cook the tomatoes. Cook only till the raw tomatoes are cooked al dente, such that they retain their crunchiness.

Now add the jaggery powder and garam masala powder. Mix everything well.

Remove from flame immediately. Garnish with some fresh coriander leaves and serve hot.

Serve No Onion No Garlic Raw Tomato Sabzi along with Dal Banjara and Phulkas for a weekday meal.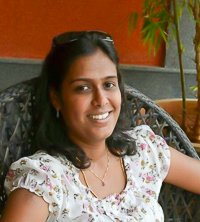 Jyothi Rajesh is an engineer by profession. Food and any thing related to food is her passion. She loves to cook, style and photograph food. She spends half of my week teaching Robotics to children and the rest of my week she get lost in cooking and photography. She cook for two reasons. First, cooking is, in all honesty, a way to show that she cares about people. It gives her great pleasure to make something that someone enjoys! Second, "I love the quest … the quest for great ingredient combinations, for unexpected flavors, for those "wow" recipes."