Oats, Cranberry And Walnut Bread Recipe
A delicious bread recipe perfect for with your evening tea

Subhasmita Panigrahi
On

Saturday, 09 January 2016 00:41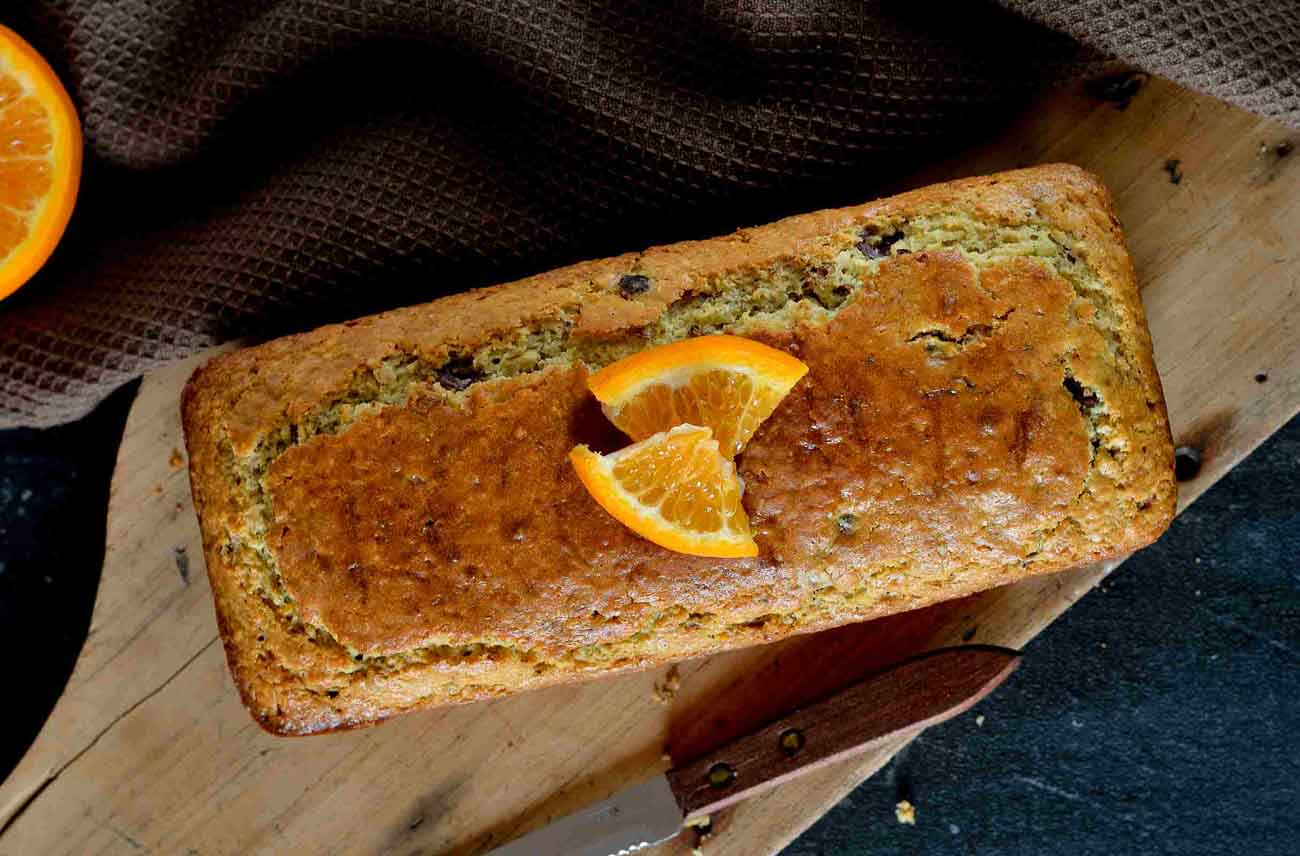 Oats, Cranberry And Walnut bread recipe is a delicious bread that is packed with flavors and taste and makes a great evening snack. This bread is a cross between a cake and a bread. This bread has a crumbly texture and the addition of cranberries gives it a perfect tartness.
Serve the Oats, Cranberry And Walnut Bread as a tea time snack along with masala chai.
Other recipes that you can try are:
Ingredients
1 1/2 cups

All Purpose Flour (Maida)

1/2 cup

Instant Oats (Oatmeal)

1/2 cup

Sugar

1-1/2 teaspoon

Baking powder

1/2 teaspoon

Baking soda

1 teaspoon

Salt

1 cup

Milk

1 tablespoon

Apple cider vinegar

1

Whole Egg

, Flax Egg Replacer
1/4 cup

Butter (Unsalted)

, melted, or vegetable oil
1 tablespoon

Orange Zest (Rind)

, fresh
1/2 cup

Cranberries

, dried
1/2 cup

Walnuts

, toasted
How to make Oats, Cranberry And Walnut Bread Recipe
To begin making Oats, Cranberry and Walnut Bread preheat oven to 180 C and line a standard 9x5 loaf tin and grease with butter and dust with flour

If using dried cranberries, soak them in 1/2 cup of water with 1 tablespoon sugar for 20 minutes. Strain any extra liquid and keep aside.

Meanwhile stir in vinegar to milk and let it stand for 5 minutes.

Pulse instant oats in a food processor to get a coarse powder (not to make it fine).

In a large mixing bowl combine the flour, oats, baking powder, baking soda, salt and sugar.

In another medium bowl beat together egg (or flax egg) lightly, add milk and vinegar mixture, melted butter, orange zest and stir together.

Pour in the egg mixture to the flour mixture. Stir together all the ingredients just until the bread batter is combined -don't over mix the batter.

Fold in the chopped walnuts and cranberries into the above bread batter. Transfer the batter to the greased loaf tin and bake for 30-35 minutes or until a toothpick comes out clean.Once the bread is baked, remove from the oven and allow it to cool completely.

Serve the Oats, Cranberry And Walnut Bread as a tea time snack along with masala chai.