Oats Uttapam topped with Paneer Recipe
Soft and savoury pancakes topped up with grated paneer, carrots, red bell peppers and freshly chopped chillies and coriander. Serve it with chutney for a satisfying breakfast.

Archana's Kitchen
On

Monday, 27 March 2017 00:00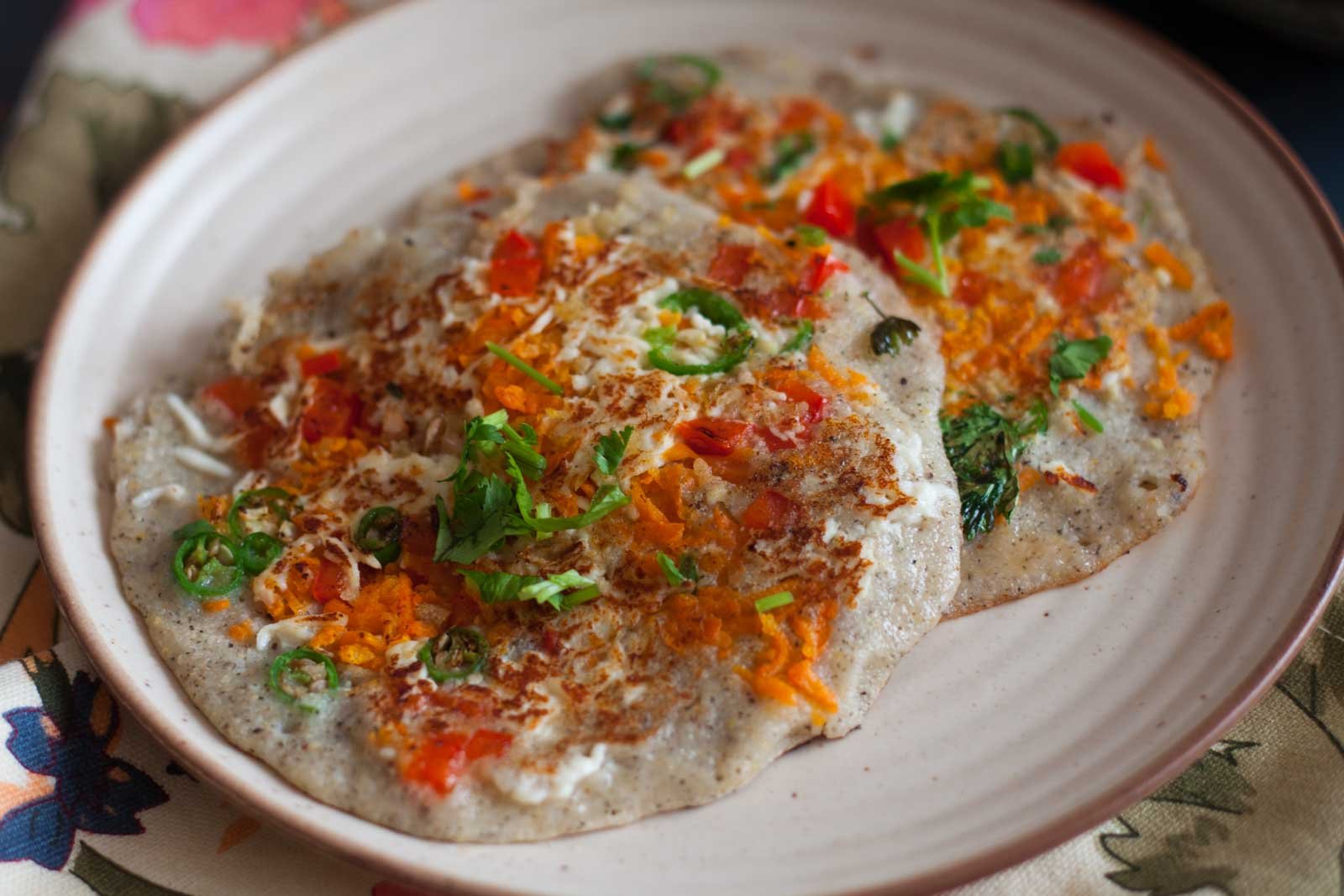 Oats Uttapam topped with Paneer Recipe is made with the instant dosa mix powder so the dish is super simple and quick to make. Uttapam are very famous in South India especially in Tamil Nadu, they from their staple breakfast in the morning. They are nothing but thick pancakes made with dosa batter and topped up with different savory toppings. In this recipe we have topped it with some cottage cheese or paneer and some vegetables to add to the crunch and nutrition.
Serve the Oats Uttapam topped with Paneer Recipe along with Roasted Garlic Tomato Chutney and South Indian Filter Coffee for your breakfast.
If you are looking for more Dosa recipes here are some:
Course:
South Indian Breakfast
Ingredients
For the Dosa Batter
1 cup

Rice flour

, or Sooji Rice will also do
1/4 cup

Sooji (Semolina/ Rava)

, semolina
1/4 cup

Poha (Flattened rice)

1/4 cup

White Urad Dal (Split)

1/4 cup

Black Urad Dal (Whole)

1 tablespoon

Arhar dal (Split Toor Dal)

1 tablespoon

Chana dal (Bengal Gram Dal)

1/2 teaspoon

Methi Seeds (Fenugreek Seeds)

1/4 cup

Instant Oats (Oatmeal)

1/2 cup

Curd (Dahi / Yogurt)

Water

, as required
For the topping
1 cup

Paneer (Homemade Cottage Cheese)

, grated
1

Carrot (Gajjar)

, grated
1

Red Bell pepper (Capsicum)

, chopped
1

Green Chilli

, chopped
2 sprig

Coriander (Dhania) Leaves

, chopped
1 inch

Ginger

, chopped
How to make Oats Uttapam topped with Paneer Recipe
To begin making the Oats Uttapam topped with Paneer Recipe by dry roasting the rice, semolina and sooji till it becomes golden brown separately. Keep them aside.

In the same pan roast the lentils and fenugreek seeds till it becomes light brown and keep it aside.

Cool the ingredients, then grind the lentil along with flattened rice into a smooth powder. Mix this mixture into the rice and sooji mixture along with oats.

Add curd and enough water to create a dosa batter consistency. Rest the batter for about 15 minutes.

Start to prep for the toppings. Heat a skillet on medium high heat, season it with oil if you are using an iron skillet.

Check if the skillet is hot, you will know when you sprinkle some water on the skillet and it sizzles.

When hot, pour a ladle full of the Instant Dosa Batter onto the skillet and just give it a light swirl to spread it just a bit. It should be a like a thick pancake.

Sprinkle a generous amount of the carrot, bell peppers and paneer filling then few chopped green chillies and ginger over the Uttapam.

Drizzle some oil around the Uttapam and cover if you have a lid, else you can let it cook in the open.

Once you notice the top is lightly steamed and the batter is not raw, press the filling down with a flat spatula. Then flip the Uttapam to cook on the other side.

Turn the heat to medium high, so the vegetables cook fast. After about 30 to 40 seconds flip again and the Uttapam is ready to be served.

Serve the Oats Uttapam topped with Paneer Recipe along with Roasted Garlic Tomato Chutney and South Indian Filter Coffee for your breakfast.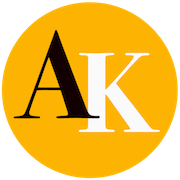 Hi there! This is our chance to talk to you. First, we love creating recipes keeping you in mind. At Archana's Kitchen we try to keep recipes simple, smart and seasonal without additives and preservatives. We hope you enjoy cooking recipes from our website where the sole effort is to make cooking simple for you. When you try out one of our recipes, we are longing to hear back from you. Do take your time to come back and share your comments, as your feedback means a lot to us.