Opening to see a lunch box filled with the most delicious and fresh home cooked food will always keep you satisfied for the day. We all love our hot khadi, along with warm phulkas and a sabzi for lunch. When we don't have microwaves to heat the food at work, these Vaya Tyffyn carrier will keep your food hot, exciting and delicious to eat as well. All you need to ensure is you pack the food piping hot into the Vaya Tyffyn and you will have a warm comforting meal for lunch.
This week lunch box meal consists of Aloo Gobi Ki Sabzi, which is nothing but a simply tossed potato and cauliflower in a tangy and cardamom infused gravy. The recipe is so simple to make but it is very delicious to be had along with Phulkas. The spicy sabzi is then accompanied by a light flavoured simple Kadhi. The Kadhi is the best way to beat the heat during the summer. It is seasoned and tempered with the right amount of spice which mellows your taste buds.
---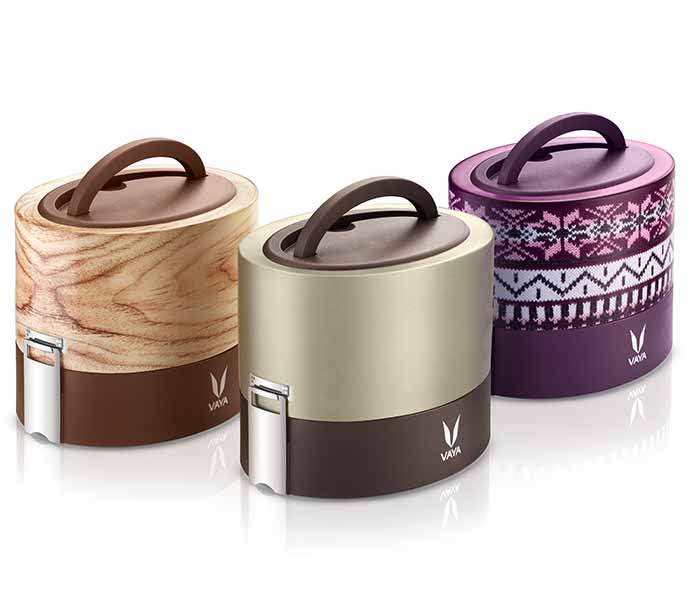 Pack your yummy kids lunch box meal in a more sophisticated way in a Vaya Tyffyn. These lunch boxes are leak resistant and keeps your food warm and fresh.
We have a special discount code if you wish to buy these stylish and yet versatile lunch boxes.
Discount Code: VAKAPR (10% off on all Vaya Products)
Valid till: 30th Sept '17
---