We are back again with a delicious lunch box plan that is simple and yet delicious. Sometimes comfort food like channa masala is all we crave to have for our lunch. But to pack warm meals for the lunch is a huge task so here we have found a solution that can keep your food warm till you dive to open to see what is inside.When we don't have microwaves to heat the food at work, these Vaya Tyffyn carrier will keep your food hot, exciting and delicious to eat as well. All you need to ensure is you pack the food piping hot into the Vaya Tyffyn and you will have a warm comforting meal for lunch.
In today's Meal box we have put together chana masala which has the mild flavours of various spice combination like black salt, garam masala, and dry mango powder going in along with the chola masala. This curry can be a one pot delicious side dish that can be best served along with your hot phulkas, tawa parathas, naan etc. The best combination that we have tried out is the Tawa paratha which can be had along with cut salads for the extra crunch.
Pack your yummy kids lunch box meal in a more sophisticated way in a Vaya Tyffyn. These lunch boxes are leak resistant and keeps your food warm and fresh.
1. Chola/ Chana Masala Recipe (North Indian Spiced Chickpea Curry)
You are also free to try different legumes like black kala chana, black eyed peas, kidney beans, broad beans into the curry. These legumes are important for your diet as it will help in providing good amount protein necessary for the meal.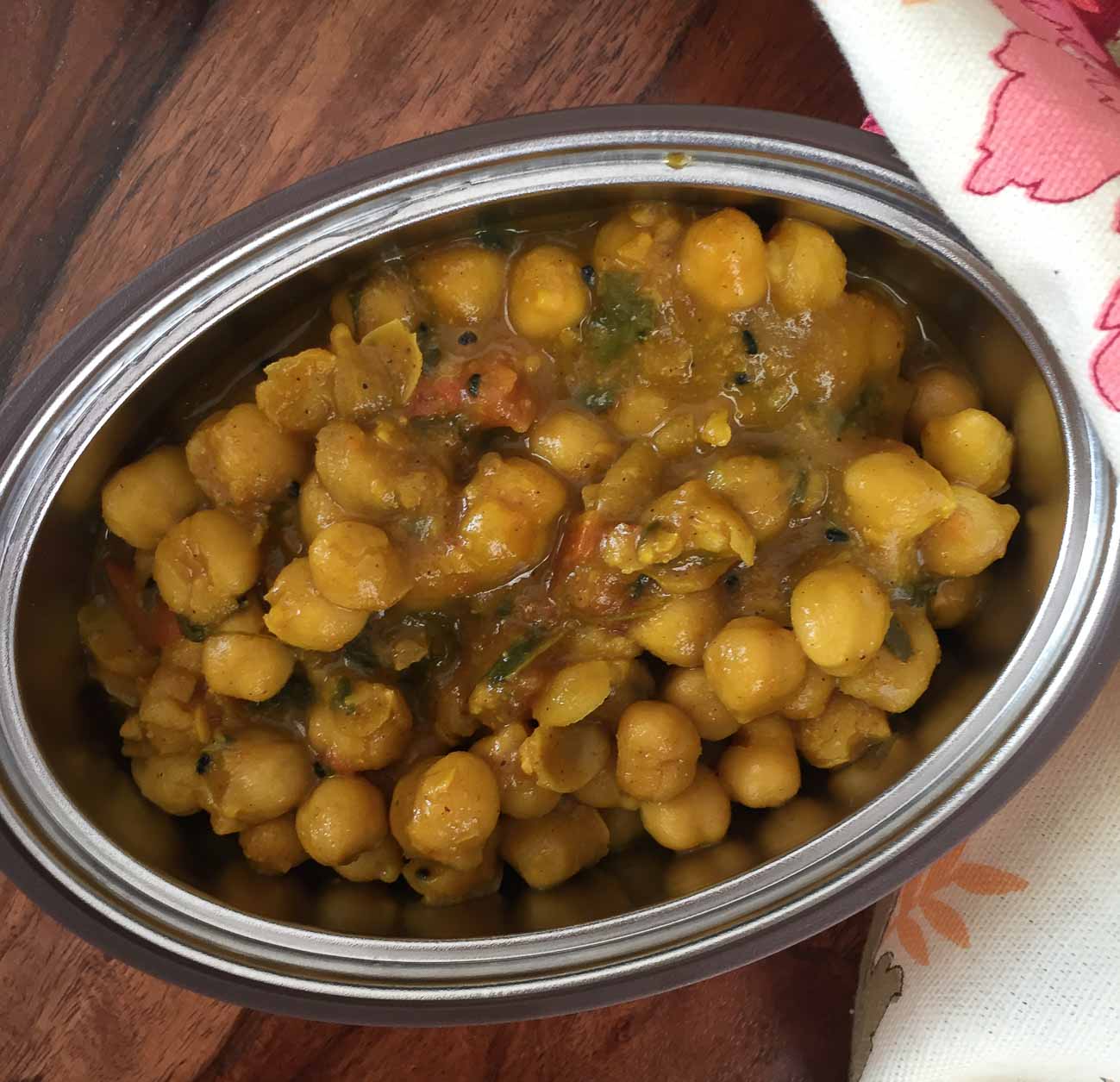 2. Tawa Paratha & Cut Salad
Tawa Paratha makes a great substitute for puris and is the best to pack for most of the lunch box as it will remain fresh and not turn soggy. Adding freshly chopped cucumber or carrots as part of your meal is very essential as you will be getting the vitamins and proteins directly into your body. You are free to add any sort of vegetables that you love.