Paneer Cheese Puffs Recipe
Crispy and flaky pastry stuffed with melt in the mouth soft paneer tossed with some masala.

Avin Kohli
On

Sunday, 21 August 2016 00:17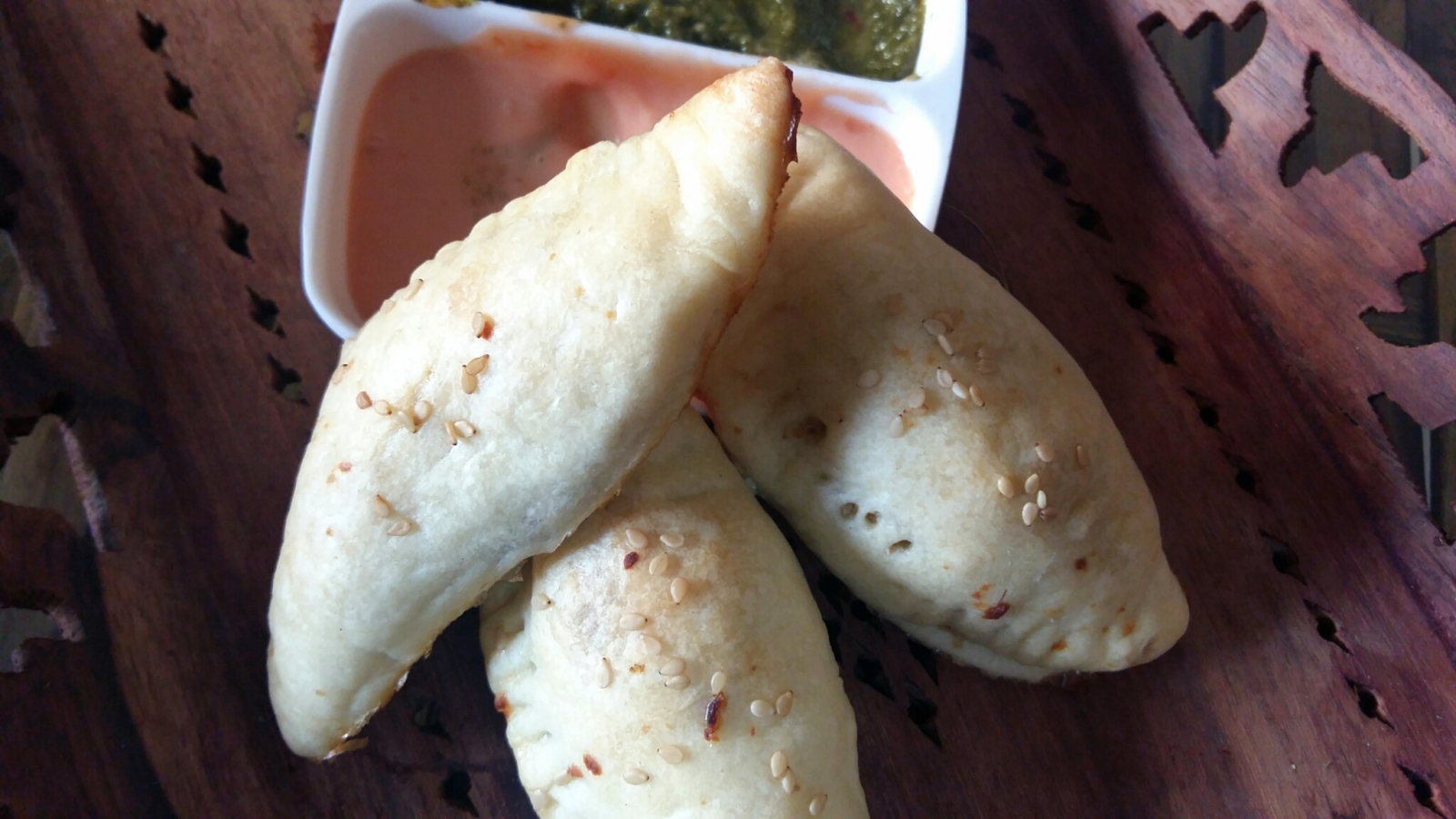 Paneer Cheese Puffs is like a savory version of our Indian gujiya. These can be easily made in advance and baked when your guest arrive. The dough is basically a short crust pastry dough which originally uses egg but I have made it without egg. Also it's important that all the ingredients of the pastry should be cold as it helps in making a flaky pastry.
Serve Paneer Cheese Puffs along with Dhaniya Pudina Chutney and Tomato Garlic Chutney during tea time or as an appetiser for your house parties.
If you like this recipe, you can also try other Puff recipes such as :
Ingredients
For pastry
2-1/2 cup

All Purpose Flour (Maida)

150 grams

Butter

, cold

Salt

, as required

Chilled water

, as required
For filling
1 cup

Paneer (Homemade Cottage Cheese)

, crumbled
1/2 cup

Cheese

1

Onion

, finely chopped

Salt and Pepper

, for taste
1 tablespoon

Coriander (Dhania) Leaves

, finely chopped

Milk

, for brushing

Sesame seeds (Til seeds)

, for topping
How to make Paneer Cheese Puffs Recipe
To begin making the Paneer Cheese Puffs, we will first prepare the pastry.

In a food processor, pulse the flour and butter until it looks like bread crumbs. This can also be done by hands. Just rub the flour and butter with your fingers till it resembles like bread crumbs.

Now slowly start adding water. Start by adding a little. Keep adding until the dough just comes together.

For this pulse a regular intervals rather than continuous pulsing. Once it comes together take it out in a cling film, wrap and chill for 30 minutes.

If doing by hand avoid over kneading. Just add water and mix to combine. Cling wrap and rest for 30 minutes.

Now heat oil in a nonstick pan. Add onions and saute till soft. Add paneer and cheese. Add salt, pepper and let it cool.

The next step is to assemble the puffs. Preheat the oven at 200°C for 10 minutes.

Take half the dough out of fridge and keep the rest back. Roll out on a flat surface. Cut circles with a cookie cutter. Spoon 1 tablespoon filling on one side.

Flap over the other side onto the filling and press gently to seal.

Place on the baking tray. Now with a fork gently make impression on the edges of the pastry.

Brush with milk generously and sprinkle with sesame seeds. Bake for 10 to 12 minutes until top starts to brown.

Serve Paneer Cheese Puffs along with Dhaniya Pudina Chutney and Tomato Garlic Chutney during tea time or as an appetiser for your house parties.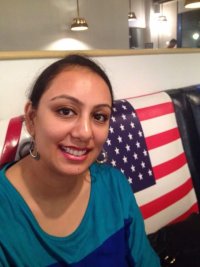 I am Avin Kohli and I love food. My food journey started like many of us- "In my Moms Kitchen". I was working as a HR Profession before marriage and now completely indulged in my passion for cooking. My cooking funda is very clear; I try to make recipes which are easy to make and are accessible from already available things in our kitchens. Besides being a foodie and homecook I am a wife and mom. Hoping to share my knowledge, learn more and make some new friends.