Paya Curry Recipe | Lamb Trotters
Pressure cooked lamb trotters in broth like curry and served with rice and roti

jyothi varne
On

Sunday, 20 August 2017 19:12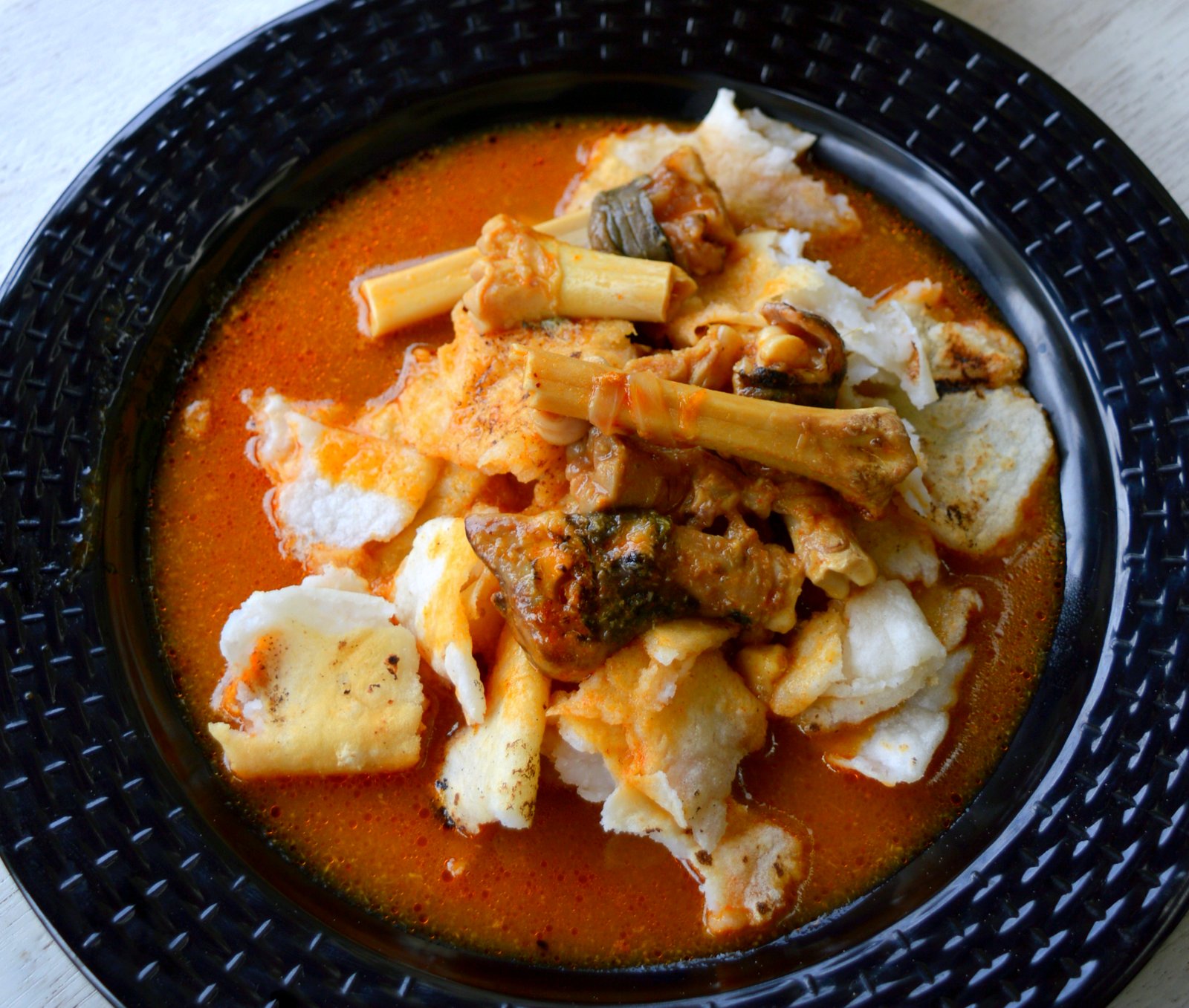 Paya Curry is a recipe made of lamb trotters. South India is known for its spicy twist of Non vegetarian dishes, using almost every part of the animal to cook a meal. If you are a true blue foodie, you would have either dined or heard of traditional military hotels or a food mess serving some authentic, regional dishes that one cannot find in most of the commercial restaurants. These places do not offer an ambiance, you need to be an early riser to enjoy their menu and they are great on taste plus value for money.
As a kid, I grew up in a family who loved non veg food. I've grown up watching my aunts descaling fishes, breaking down a whole chicken into curry pieces and also using those special parts (spare parts like some of us would say) - goat brains, liver chops, udder and then the once in a quarter affair would be - trotter soup served with piping hot rice, rotis for lunch.
I have always relished the one that my mom prepares back home than the ones served in a restaurant. Since commercial Trotter soups are way too watery, they just present the whole leg that kinda isn't appetizing to my senses. So homemade one is something that I wouldn't mind eating once in a while. Since it's more hygienic, tastier and the consistency of mom's broth is just about perfect. This is, of course, her recipe.
Serve Paya Curry Recipe | Lamb Trotters with Steamed Rice, Tawa Paratha, Kerala Style Appam Recipe (Fermented Rice Pancakes With Coconut) or Butter Garlic Naan Recipe.
If you like this recipe, try more recipes like
Note: Now make sure your butcher has roasted the legs really well to remove the skin/hair. You will need to wash it under running water, use a slightly blunt knife to remove any visible hair or overly burnt skin. Pressure cooking this meat works best rather than dunking it in a vessel to slow cook.
Ingredients
12

Lamb trotters

, well roasted & rinsed- lamb trotters
1 teaspoon

Turmeric powder (Haldi)

1 tablespoon

Coriander Powder (Dhania)

1-1/2 tablespoons

Red Chilli powder

, (adjust as per your preference)
1 tablespoon

Rice flour

Salt

, to taste
To be ground to paste
1

Onion

, chopped
2 teaspoons

Oil

5 sprig

Coriander (Dhania) Leaves

1 inch

Ginger

6 cloves

Garlic

1 inch

Cinnamon Stick (Dalchini)

4

Cloves (Laung)
How to make Paya Curry Recipe | Lamb Trotters
To begin making Paya Curry Recipe | Lamb Trotters, in a large pressure cooker, add the lamb trotters, and enough water to completely submerge the trotters and cook on a low flame for 20-30 minutes.

Once you are done pressure cooking, transfer all of it including the mutton broth into a large vessel and add the dry spice powders(turmeric, coriander, and red chilli powder) and salt. Cook on a medium flame with a closed lid on for atleast 10 minutes or more. This will help the trotters to absorb the basic flavours.

Meanwhile, in a kadai, heat a bit of cooking oil, once it is hot, add the chopped onions and saute on medium high heat until the onions caramelize and are browned a bit.

Add this caramelized onions in a mixer grinder along with coriander leaves, ginger, garlic, cinnamon, and cloves, and with the help of a little water, grind it into a fine paste.

Add the ground masala to the pan where the paya is cooking and add rice flour - stir well to coat all the pieces. You may add more water to set the consistency based on your preference. Check for spices and salt level to adjust accordingly.

Cook on a low flame for 15 -20 minutes, with intermediate stirring with a closed lid, until the masala is cooked and any residual raw smell disappears.

Serve Paya Curry Recipe | Lamb Trotters with Steamed Rice, Tawa Paratha, Kerala Style Appam Recipe (Fermented Rice Pancakes With Coconut) or Butter Garlic Naan Recipe.