Persian Style Taftan Recipe
A leavened bread that is flavoured with saffron and cardamom and topped with kalonji seeds.

Archana's Kitchen
On

Tuesday, 12 December 2017 09:00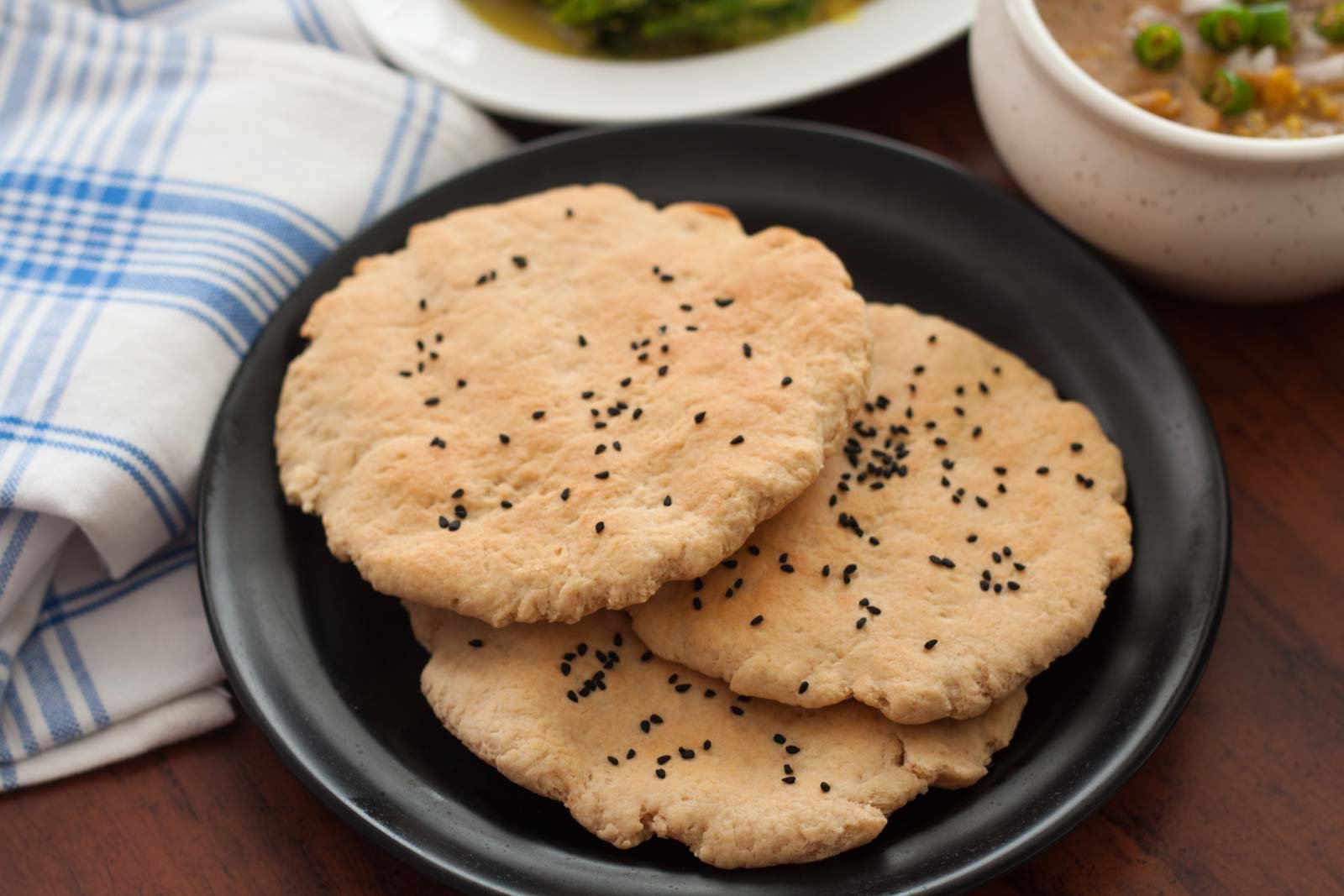 Persian Style Taftan Recipe is a leavened Bread that is famous from Persian, Pakistani and Uttar Pradesh. The bread is made from milk, yogurt and eggs. The bread is then sometimes flavored with saffron cardamom as well. It is then topped with kalonji seeds and baked in the often till golden brown.
Note: I have over the years noticed that the flour that is used is very important to get the right texture. The more fresh the flour the better the bread, the more the flour has sat in your flour box or an opened packet, the less fresh it feels. The flours also differ from region to region, so it takes time getting used to a flour and before you know and get adapted to the new flour.
Serve the Persian Style Taftan Recipe along with Khoresht Fesenjan Recipe and Mint And Pomegranate Raita Recipe.
If you are looking for more Bread recipes here are some :
Ingredients
2 cups

Whole Wheat Flour

2 teaspoon

Active dry yeast

2 teaspoon

Sugar

1/4 cup

Milk

1/4 cup

Curd (Dahi / Yogurt)

1 teaspoon

Cardamom Powder (Elaichi)

2 teaspoon

Kalonji (Onion Nigella Seeds)

Salt

, to taste 
How to make Persian Style Taftan Recipe
To begin making the Persian Style Taftan Recipe, we will first have to get your ingredients ready especially the yeast. If you are using active dry yeast (look like small round balls), we will allow it to bloom in lukewarm milk with sugar added.

Keep it aside for some time till it forms bubbles. This can be done with quick yeast as well.

Mix all the ingridietns into the flour except kalonji seeds. Also add the yeast and milk mixture and knead it to form a soft dough.

Knead well on to the kitchen surface and shape into a ball and rest it in the bowl for 30 minutes.

Take the dough out and knock out the air and knead some for few minutes. Pre heat the oven to 180 degree Celsius to 10 minutes.

Pinch out a small portion of the dough and flatten it using your fingers to 1/2 centimeter thick dough.

Add kalonji seeds on top and place it on a grill pan and do the same or the rest of the dough.

Place the pan inside the oven and bake it for 180 degree Celsius for at least 20 minutes until it is light brown.

Serve the Persian Style Taftan Recipe along with Khoresht Fesenjan Recipe and Mint And Pomegranate Raita Recipe.