Pissaladiere Recipe - Provencal Onion Tart Recipe
A French tart with caramelized onions, garlic and olives makes a great snack or a party appetizer. Pissaladiere is simple to make and tastes delicious. Do give this recipe a try.

Archana's Kitchen
On

Thursday, 18 June 2015 11:05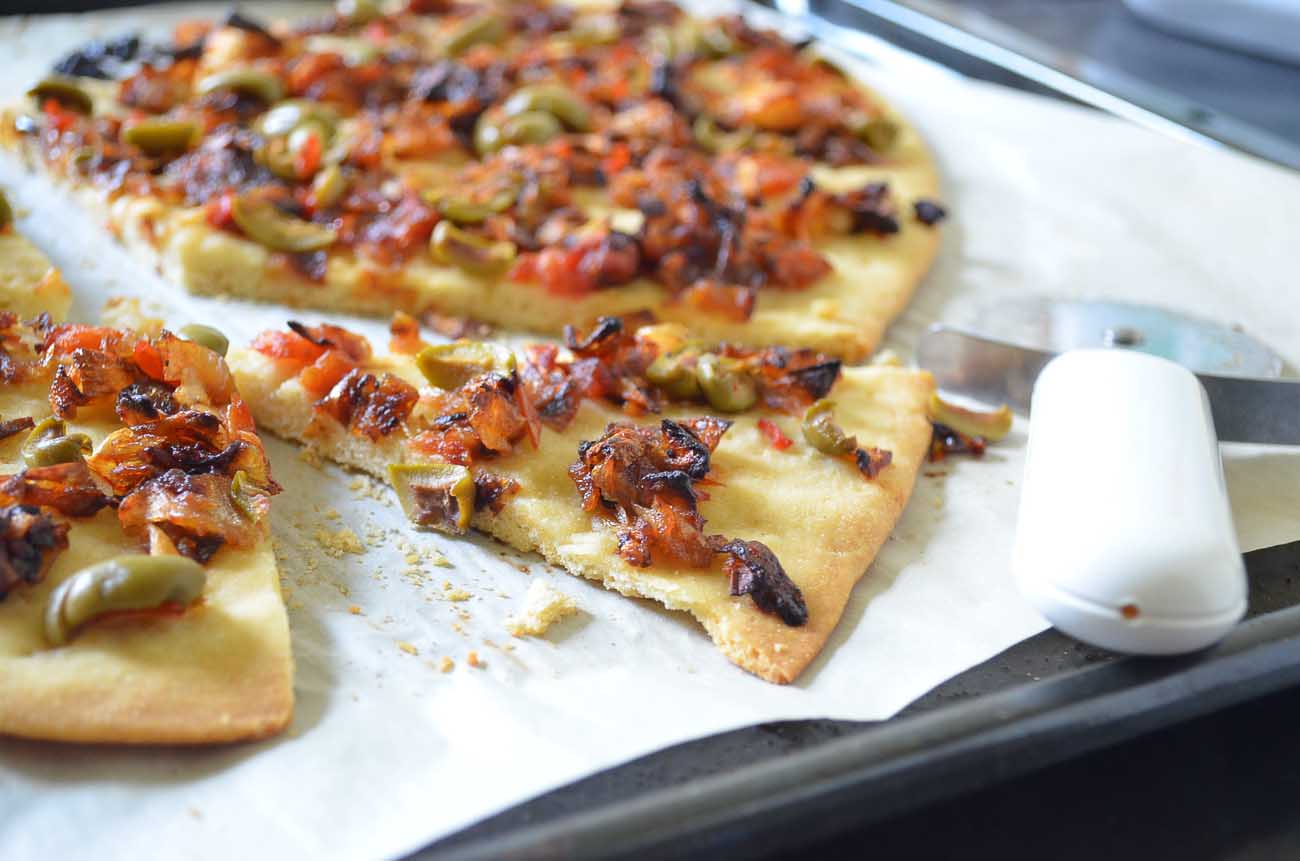 Pissaladiere is a tart dish which originated from southern france. The base of this classic Provencal Onion tart is made from the bread dough or the pizza dough that is thicker than a classic Italian Pizza. This tart is topped with caramelized onions, garlic and olives. You can also modify the traditional recipe by adding some tropical fruits or other favorite vegetables like green pepper or mushrooms too.
Serve Pissaladiere as an appetizer with Cauliflower Au Gratin Recipe (French Style Cauliflower & Cheese Bake).
Other recipes that you can try are:
Ingredients
1/2 teaspoon

Active dry yeast

1-1/2 cups

All Purpose Flour (Maida)

, plus more for dusting
3 tablespoon

Extra Virgin Olive Oil

1/4 cup

Lukewarm Water

1 tablespoon

Flax seeds

, ground
Ingredients for the topping
3

Onions

, thinly sliced
1 cup

Tomatoes

, chopped
Few sprig

Fresh Thyme leaves

3 cloves

Garlic

, minced

Salt and Pepper

, as needed
1/2 cup

Del Monte Green Olives

, pitted
2 tablespoons

Olive Oil

2 tablespoons

Olive Oil
How to make Pissaladiere Recipe - Provencal Onion Tart Recipe
To begin making Pissaladiere Recipe, in a small bowl, stir in flaxseed powder with 3 tablespoons water and keep aside. It will thicken and fluff up in 3 minutes.

In a bowl of a stand mixer fitted with a dough hook attachment, combine the yeast and flour. Add the flax seeds mixture, oil and 1/4 cup of water. Beat on low speed until the dough forms a ball and comes clean from the sides of the bowl. This might take 5 to 8 minutes.

Put the dough into a greased bowl and cover with plastic wrap. Let the dough rest for 40 to 45 minutes or until double in size.

While the dough is proofing we will make the caramelized onion topping.

In a large sauté pan, heat the oil over low heat. Add the garlic and sauté for few seconds. Add the onions and let it slowly cook until tender and lightly caramelized. You don't want the onion to burn, but be sweet and tender.

Add the chopped tomatoes and cook until all liquid is evaporated. Season with thyme, salt and pepper and turn off the heat. Cool down to room temperature.

Preheat the oven to 200 C.

Line a baking sheet with parchment paper and keep aside.

The next step is to make the Pissaladiere. On a floured surface, roll the dough to a circle about 9 inches in diameter.

Place this on the baking sheet. Top with the onion mixture and olives. Let it rest for 20 minutes before baking.

Bake for about 30 minutes or until the crust is golden brown and the topping looks bubbly.

Once done, cool slightly, slice the Pissaladiere into wedges and serve.

Serve Pissaladiere as an appetizer with Cauliflower Au Gratin Recipe (French Style Cauliflower & Cheese Bake).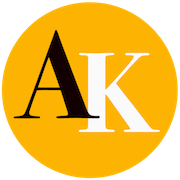 Hi there! This is our chance to talk to you. First, we love creating recipes keeping you in mind. At Archana's Kitchen we try to keep recipes simple, smart and seasonal without additives and preservatives. We hope you enjoy cooking recipes from our website where the sole effort is to make cooking simple for you. When you try out one of our recipes, we are longing to hear back from you. Do take your time to come back and share your comments, as your feedback means a lot to us.