Pudina Idli Recipe - Mint Flavoured Idli
Pudina Idli Recipe is a rather delicious idli variation, that can be put together in an absolutely jiffy. Great way to add flavour to the classic idli. Serve it for a weekday breakfast along with chutney.

Archana's Kitchen
On

Saturday, 04 August 2018 10:06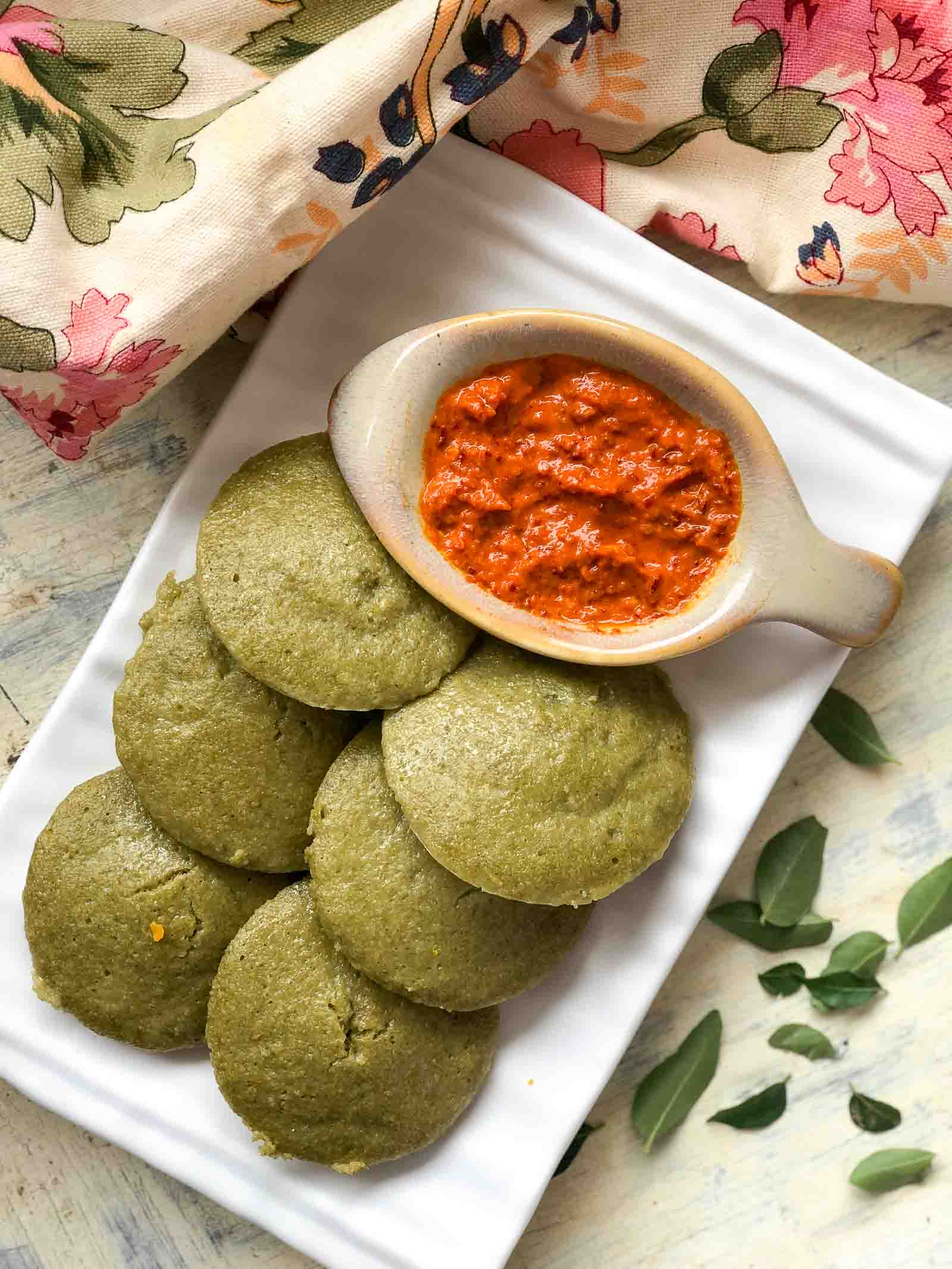 Course:
South Indian Breakfast
How to make Pudina Idli Recipe - Mint Flavoured Idli
To begin making the Pudina Idli Recipe, our two main elements need to be kept ready.

Firstly, the idli batter. you can use the store bought batter, besides there's nothing better than using homemade idli batter.

Follow this Homemade Idli Dosa Batter Recipe to make the idli batter at home.

Secondly for the freshly made green chutney follow this recipe - Green Chutney Recipe - Coriander Mint Chutney Recipe.

Getting ahead to make the Pudina Idli, in a mixing bowl, combine the idli batter along with the green chutney vigorously, until the entire batter looks completely green in colour.

Preheat an idli steamer with water, grease the idli plates generously with oil or ghee.

Pour a ladle full of batter into each of the cavities, place the plates in the steamer and steam for 10-12 minutes.

Insert a greased knife after 12 minutes to check if the idlis are steamed. If the knife comes out clean, turn off the flame and remove the idli plates from the steamer.

Now wait for a couple of minutes, before you demould them.

Drizzle with some ghee and serve piping hot.

Serve Pudina Idli Recipe along with Medu Vada Recipe, South Indian Coconut Chutney Recipe With Coconut Water, Pandu Mirapakaya Pachadi - Andhra Red Chilli Chutney Recipe and wash down this flavorful breakfast with Kumbakonam Filter Coffee Recipe.