Quinoa Sweet Paniyaram Recipe
Filling healthy snack recipe

Jyothi Rajesh
On

Tuesday, 05 January 2016 00:06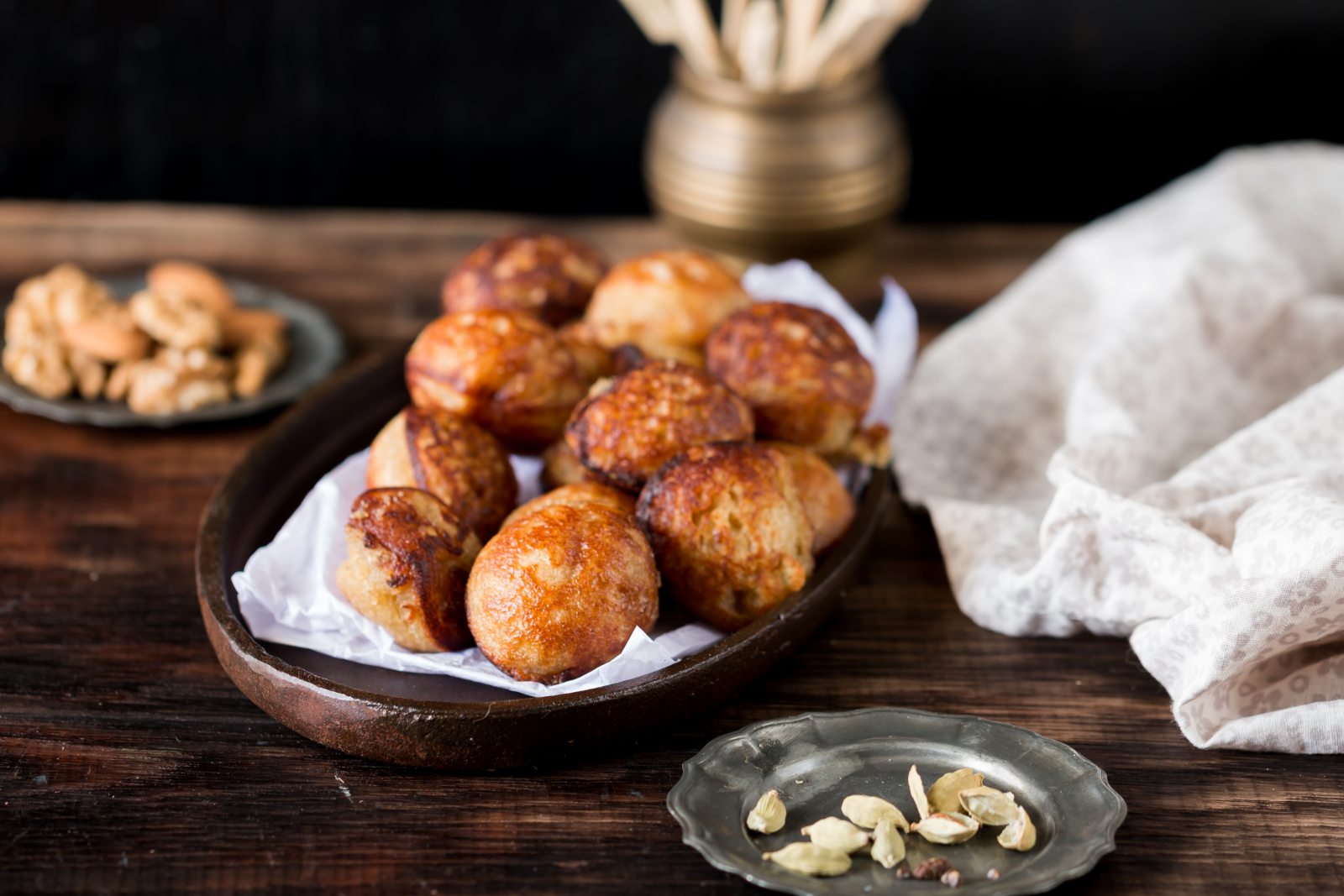 Quinoa Sweet Paniyaram Recipe is a unique sweet take on the popular breakfast and tea time tiffin item - paniyaram. A traditional dish from Chettinad, paniyaram is normally made with left over idli or dosa batter, and savoury in nature with the addition of onions, green chilies and coriander leaves mixed into it and cooked in a paniyaram pan. Some other variations include adding grated carrots, cabbage and even paneer to the paniyaram. Sweet paniyarams are equally popular like the savory ones, not just during festivals, but on regular basis too. This recipe uses quinoa to add a healthy dose of nutrition to the paniyaram. It is unusual, healthy and tastes delicious! If you don't have access to quinoa you can add any millets like foxtail millet or finger millet or oats too. Make this Quinoa Sweet Paniyaram Recipe for a unique breakfast, a sweet treat for a snack box or an evening tea time snack.
You can try these paniyaram varieties like-
Ingredients
1/2 cup

Rice

1/2 cup

Quinoa

1/2 teaspoon

Salt

1 teaspoon

Baking soda

1 cup

Jaggery

, dissolved in water
1 teaspoon

Cardamom Powder (Elaichi)

Ghee

, for cooking
How to make Quinoa Sweet Paniyaram Recipe
To begin making the Quinoa Sweet Paniyaram Recipe, first soak the rice and quinoa separately for at least 4 hours.

Then, drain the water and grind them both separately into a smooth batter with a little water, ensuring that the batter is thick and not runny.

Warm a pan and add 1 cup grated jaggery with 1 tablespoon of water. Heat until it's melted and turns into a syrup. Filter the syrup through a sieve to get rid of the sediments.

Add the jaggery syrup into batter and mix well. The batter will thin down a bit now, but that is expected.

Add cardamom powder, cooking soda and salt mix well. Leave the batter to rest for about 15 to 20 minutes.

Heat a paniyaram pan, add ghee or oil in each depression and pour some batter into it. Cook the Quinoa Sweet Paniyarams till they turn light brown from one side, then flip each paniyaram using a skewer and cook them the other side. Add ghee or oil as needed.

Once cooked and they light brown from both sides, transfer them to a plate and serve hot.