Roasted Vegetable Lasagna Recipe
Make a special Saturday night dinner for your family with this lip smacking roasted vegetable Lasagna. It's super simple to make if you have a delicious Pasta Sauce handy with you and with some extra cheese. Give it a try and serve it along with a glass of wine for a special dinner.
In association with Veeba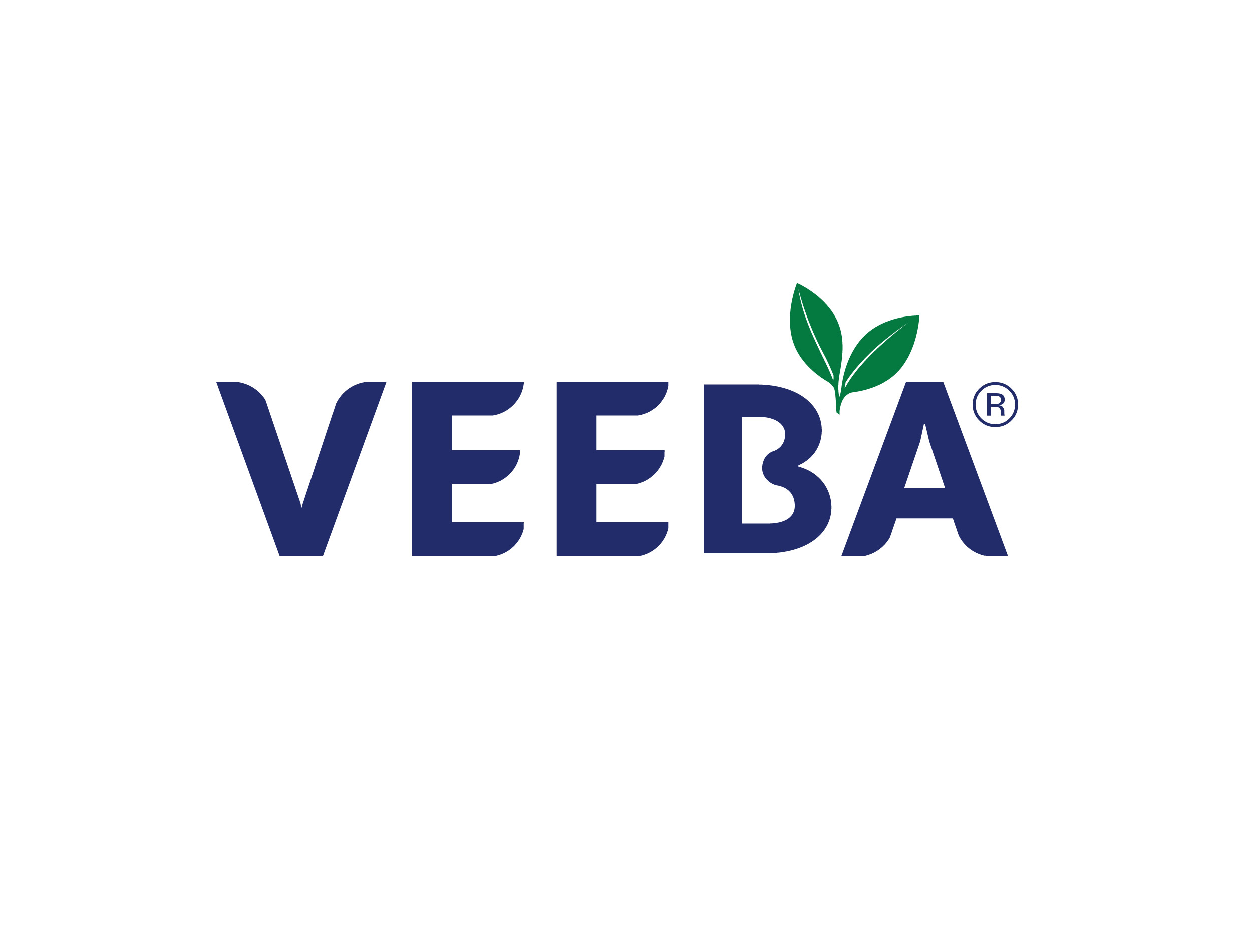 Archana Doshi
On

Tuesday, 22 November 2011 11:44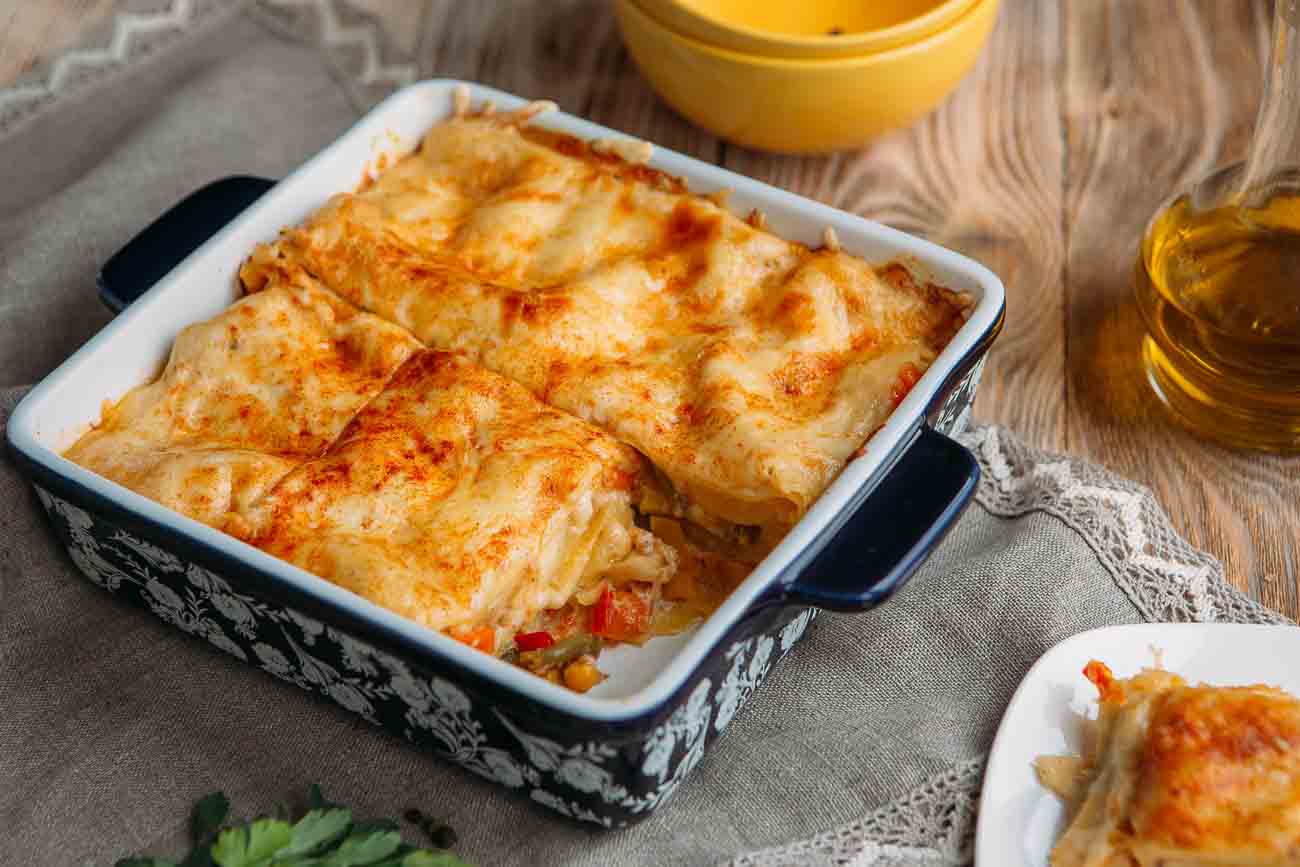 Roasted Vegetable Lasagna is one of the most favourite dishes for dinner at my home. Packed with vegetables and goodness of ricotta or even paneer and durum wheat pasta make it wholesome, nourishing and absolutely delicious.
As with any pasta, I always never fail to make the pasta sauce at home from the basics. Fresh herbs, fresh vegetable, including freshly made Ricotta goes right between the delicate layers of this home baked lasagna.
But often times, I do end up buying a pasta sauce and Veeba Pizza & Pasta Sauce has been my favorite Indian brand which I picked up online and I must say, it's bursting with Italian goodness. The best part is the sauce has all the herbs like oregano and chillies packed into it, and comes in handy when I want to whip up something really quick when I have guests over.
Serve Roasted Vegetable Lasagna Recipe along with Insalata Caprese Salad Recipe and Sticky Date (Fig) & Walnut Pudding Recipe with Toffee Sauce.
If you like this recipe, here are more lasagna recipes to try
Ingredients
10

Lasagna sheets

, the one that needs no pre-cooking
3 tablespoons

Olive Oil

1

Onion

, finely chopped
4 cloves

Garlic

, finely chopped
200 grams

Button mushrooms

, sliced
2

Carrots (Gajjar)

, sliced small
1

Red Bell pepper (Capsicum)

, finely chopped
1

Green zucchini

, sliced small
300 ml

Veeba Pizza & Pasta Sauce

, & as needed
100 ml

Fresh cream

Veeba White Pasta Dressing

, as needed

Basil leaves

, a handful, finely chopped
200 grams

Paneer (Homemade Cottage Cheese)

, crumbled
1/2 cup

Mozzarella cheese

, grated
How to make Roasted Vegetable Lasagna Recipe
To begin making the Roasted Vegetable Ricotta Cheese Lasagne Recipe, do make sure you have all the ingredients ready. From the homemade paneer or ricotta cheese and the chopped spinach and basil.

Heat olive oil in a wok; add the garlic, and stir-fry for a few seconds.

Next add the vegetables and sprinkle the salt. Stir-fry the vegetables until they get cooked completely and are soft and tender.

This takes about 10 minutes on medium-high heat. Finally, stir in the basil to the vegetables.

The next step is to assemble the Lasagna. Preheat the oven to 180 C.

Whisk the tomato basil sauce, white pasta dressing and the cream together until well combined. We will spread the sauce and roasted vegetables over three layers, so it's good idea to divide them into three portions.

Spread a portion of sauce at the bottom of the pan; then scatter a portion of the roasted vegetables and paneer cheese and Mozzarella over the sauce layer.

Place a layer of lasagne sheets over the roasted vegetables layer until all the portions are covered.

Repeat the similar process for another two times. Finally, sprinkle the mozzarella cheese and torn basil leaves evenly over the top covering the entire Lasagna.

Tightly wrap with foil and place in the preheated oven and bake for 45 minutes.

Remove from the oven and allow the Roasted Vegetable Lasagna to sit for at least five minutes before serving.

Serve Roasted Vegetable Lasagna Recipe along with Insalata Caprese Salad Recipe and Sticky Date (Fig) & Walnut Pudding Recipe with Toffee Sauce.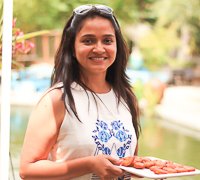 Archana Doshi is the founder of Archana's Kitchen. Archana launched Archana's Kitchen in 2007 as a way to keep track of her and family's recipes, and along the way grew it into one of the most popular cooking websites in the world. Archana is dedicated to helping home cooks be successful in the kitchen. Archana says "I hope you enjoy cooking recipes from my website where the sole effort is to make cooking simple for you. When you try out one of our recipes, we are longing to hear back from you. Do take your time to come back and share your comments, as your feedback means a lot to me"