सरागवो नु शाक रेसिपी - Drumstick Masala Sabzi
बनाने में आसान और खाने में स्वादिष्ट, सरागवो नु शाक को गुजराती कढ़ी और मेथी थेपला के साथ दिन के खाने के लिए परोसे।

Archana Doshi
On

Saturday, 10 March 2018 10:10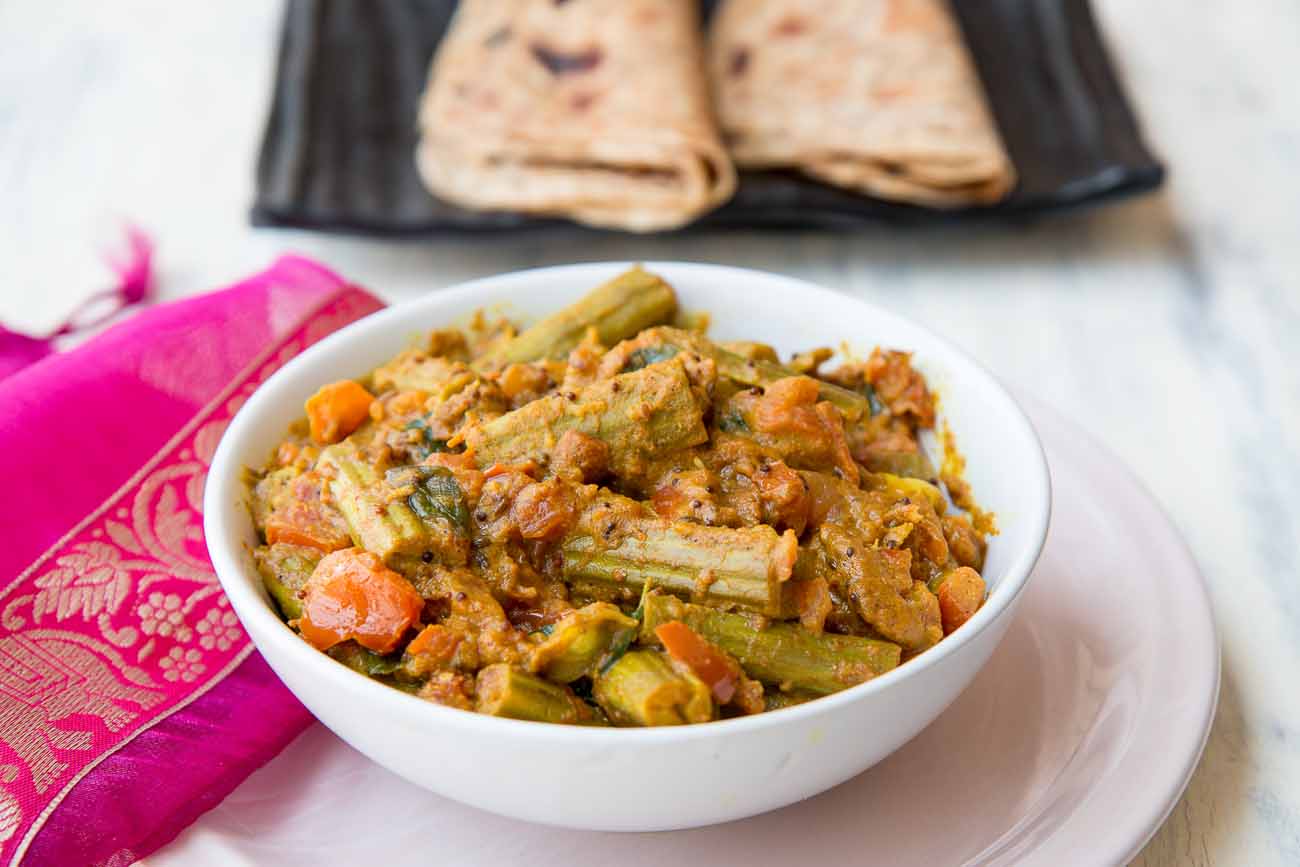 सरागवो नु शाक एक गुजराती रेसिपी है जिसमे ड्रमस्टिक को रोज के मसालो के साथ पकाया जाता है. हम अक्सर ड्रमस्टिक का कढ़ी या सांबर में प्रयोग करते है, लेकिन यह ड्रमस्टिक सब्ज़ी बहुत ही स्वादिष्ट है. इसे जरूर बनाए और हमे बताए की यह आपको कैसे लगी?
सरागवो नु शाक को गुजराती कढ़ी और मेथी थेपला के साथ दिन के खाने के लिए परोसे।
अगर आपको यह रेसिपी पसंद आई हो तो, आप यह भी बना सकते है
Ingredients
4

ड्रमस्टिक

, 2 इंच के साइज में काट ले
1 छोटा चमच्च

कलोंजी के बीज 

1 इंच

अदरक

, कस ले
1 टहनी

कढ़ी पत्ता

, तोड़ ले
2

तेज पत्ता

, तोड़ ले
1 इंच

दाल चीनी

3

टमाटर

, बारीक काट ले
1 छोटा चमच्च

हल्दी पाउडर

1 छोटा चमच्च

धनिया पाउडर

1/4 छोटा चमच्च

हींग

नमक

, स्वाद अनुसार

लाल मिर्च पाउडर

, स्वाद अनुसार
3 टहनी

हरा धनिया

, बारीक काट ले
1 छोटा चमच्च

तेल
How to make सरागवो नु शाक रेसिपी - Drumstick Masala Sabzi
सरागवो नु शाक बनाने के लिए सबसे पहले, ड्रमस्टिक को प्रेशर कुकर में 1/4 कप पानी के साथ डाले। 2 सिटी आने तक पका ले. गैस बंद करें और प्रेशर निकाल ले.

कुकर को खोले, ड्रमस्टिक निकाले और अलग से रख ले।

मसाला बनाने के लिए कढ़ाई में तेल गरम करें। इसमें कलोंजी, अदरक डाले और 20 सेकण्ड्स के लिए पका ले.

20 सेकण्ड्स के बाद, इसमें टमाटर, तेज पत्ता, दालचीनी और कढ़ी पत्ता डाले। टमाटर के नरम होने तक पकाए।

टमाटर के नरम होने के बाद इसमें हल्दी पाउडर, धनिया पाउडर, हींग, लाल मिर्च पाउडर, नमक और पके हुए ड्रमस्टिक डाले।

सबको अच्छी तरह से मिला ले. गैस कम करें, कढ़ाई को ढ़के और 5 मिनट के लिए पका ले. नमक और मसाले चेक करें।

5 मिनट के बाद गैस बंद करें और गरमा गरम परोसे।

सरागवो नु शाक को गुजराती कढ़ी और मेथी थेपला के साथ दिन के खाने के लिए परोसे।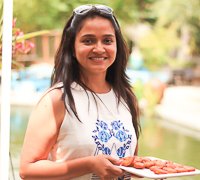 Archana Doshi is the founder of Archana's Kitchen. Archana launched Archana's Kitchen in 2007 as a way to keep track of her and family's recipes, and along the way grew it into one of the most popular cooking websites in the world. Archana is dedicated to helping home cooks be successful in the kitchen. Archana says "I hope you enjoy cooking recipes from my website where the sole effort is to make cooking simple for you. When you try out one of our recipes, we are longing to hear back from you. Do take your time to come back and share your comments, as your feedback means a lot to me"