नुव्वुला पचड़ी रेसिपी - Nuvvula Pachadi Recipe
स्वादिष्ट और सेहतमंद, नुव्वुला पचड़ी रेसिपी को बनाने के लिए सफ़ेद तिल का प्रयोग किया जाता है. इस चटनी को सुबह के नाश्ते के लिए घी रोस्ट डोसा या वड़ा के साथ परोसे।

Aparna Parinam
On

Tuesday, 08 May 2018 10:00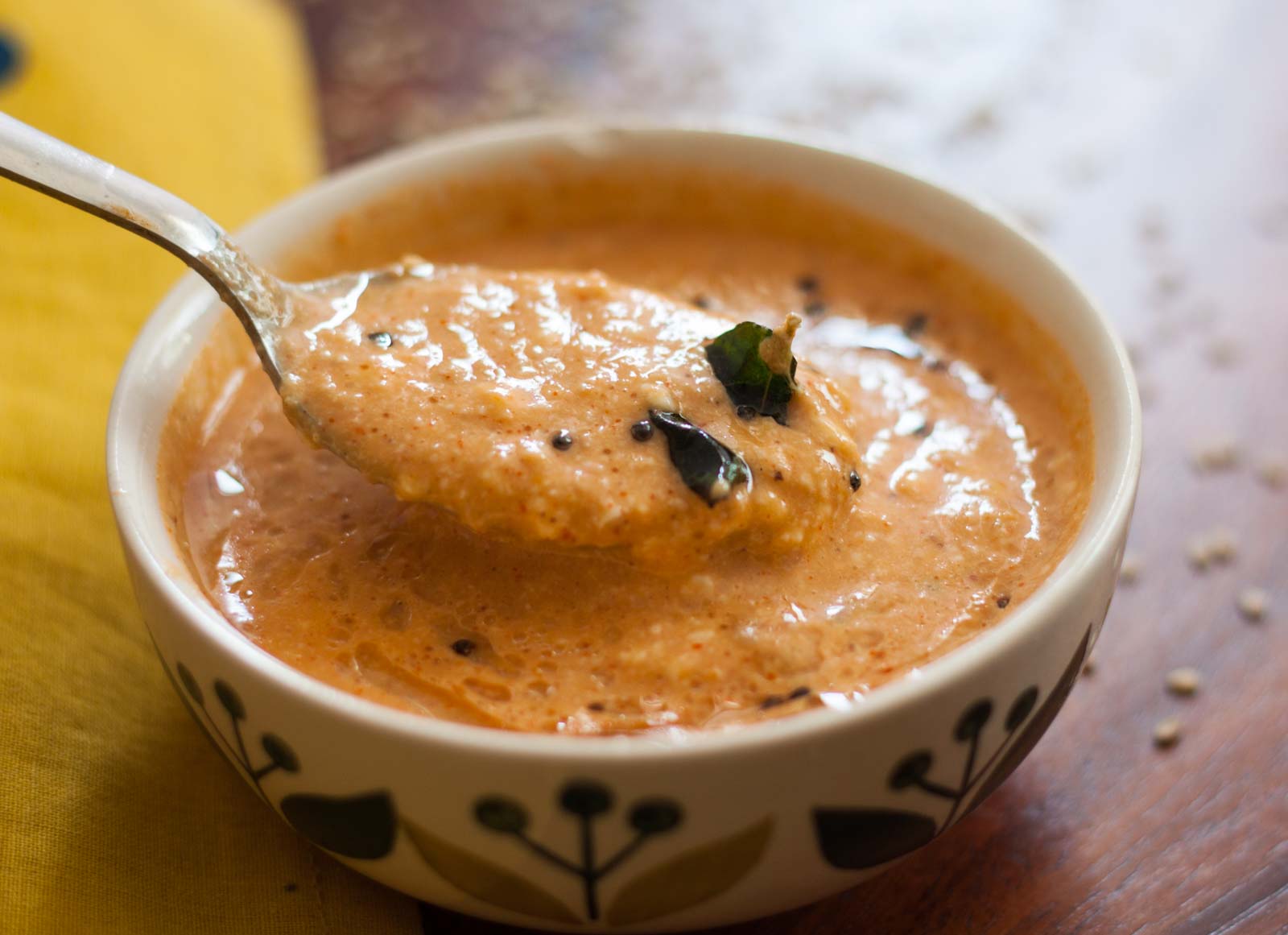 नुव्वुला पचड़ी रेसिपी एक स्वादिष्ट चटनी है जिसमे सफ़ेद तिल का प्रयोग किया जाता है. इसे बनाने में बहुत कम समय लगता है और आप इसे अपने डोसा, इडली, वड़ा या उत्तपम के साथ परोस सकते है.
नुव्वुला पचड़ी रेसिपी को सुबह के नाश्ते के लिए घी रोस्ट डोसा या वड़ा के साथ परोसे।
अगर आपको यह डिश पसंद है तो आप दूसरी चटनी भी बना सकते है,
Ingredients
1 कप

तिल (सफ़ेद)

1 छोटा चमच्च

लाल मिर्च पाउडर

, adjust according to your preference
1 छोटा चमच्च

इमली का पानी

1-1/2 छोटा चमच्च

दही

1/2 छोटा चमच्च

निम्बू का रस

नमक

, स्वाद अनुसार
तड़के के लिए:

तेल

, प्रयोग अनुसार
1/2 छोटा चमच्च

राइ

हींग

, चुटकी भर
How to make नुव्वुला पचड़ी रेसिपी - Nuvvula Pachadi Recipe
नुव्वुला पचड़ी रेसिपी बनाने के लिए सबसे पहले एक कढ़ाई को गरम कर ले. इसमें तिल डाले और हल्का भूरा होने तक पका ले.

इससे एक मिक्सर ग्राइंडर में डाले। इसमें लाल मिर्च पाउडर, इमली का पानी, नमक डाले और अच्छी तरह से पीस ले. एक बाउल में निकाल ले.

इसमें दही और निम्बू का रस डाले और अच्छी तरह से मिला ले.

तड़के के लिए, एक तड़का पैन में थोड़ा सा तेल गरम करें। इसमें राइ, हींग डाले और तड़कने दे.

मिला ले और परोसे। नुव्वुला पचड़ी रेसिपी को सुबह के नाश्ते के लिए घी रोस्ट डोसा या वड़ा के साथ परोसे।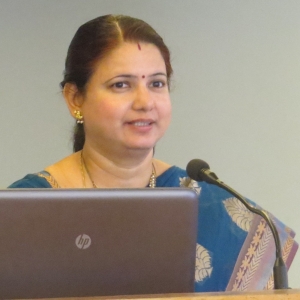 Cooking is devotion - this is my mantra! I am a pharmacist by profession and live in Margoa, Goa. Am also, a tireless vegetarian food and travel lover. I believe in making traditional dishes and preserving the recipes. Through my blog: www.tangytales.com, I endeavor to share healthy vegetarian recipes with you. I salute to all the devoted mothers and fathers (which may be rare….), grandmothers, and all the wonderful women, who have dedicated their immense time towards cooking, for years at a stretch….to ensure their kids and their loved ones, eat tasty and healthy food ! We all love to eat good tasty food, but it isn't imperative that all of us love to cook too. This is because each one of us is not aware of the joy of cooking! I truly believe anybody can cook!