Sindhi Koki (Sindhi Style Flaky Flatbread With Onions)

Farrukh Aziz Ansari
On

Saturday, 19 December 2015 00:29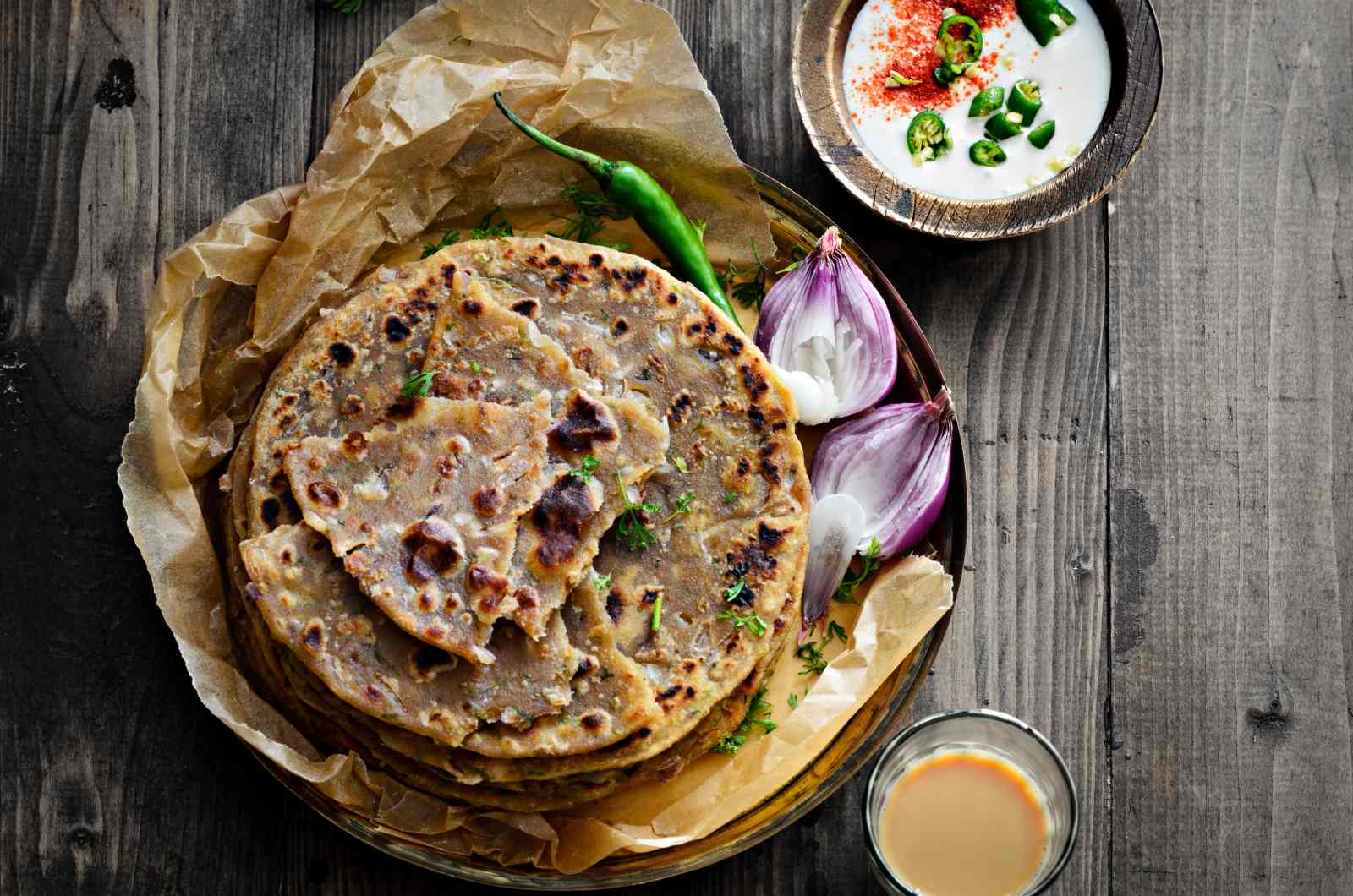 Sindhi Koki is a traditional flaky flatbread made from whole wheat flour, dough blended with onions and spices. Sindhi Koki is served along with curd and pickle on side, usually for breakfast. However it can also be relished along with any vegetable preparation for a meal too. Koki is flaky and moist bread with delicate tone of soft-cooked onions and fresh coriander leaves. It makes a great option for travel, picnics and kids lunch boxes as they keep well for up to 24 hours without refrigeration. Make Sindhi Koki for breakfast and set yourself off to a wholesome beginning of day.
Some other savoury wholesome Indian breakfasts that you may also like are
Course:
North Indian Breakfast
Ingredients
How to make Sindhi Koki (Sindhi Style Flaky Flatbread With Onions)
To begin making Sindhi Koki, take a large mixing bowl and add to it whole wheat flour, onions, coriander leaves, ghee, cumin seeds, green chilies, salt. Mix well, until just crumbled.

Adding a little water at a time start kneading the dough until it comes together in a smooth, soft but stiff consistency.

Divide the dough into 13-14 equal sized portions.

Take one portion at a time and roll it into approx 5 to 6 inches disc using a rolling pin.

Place a skillet on the heat and allow it to warm. Put the rolled out koki on to hot skillet and cook on both sides until light brown spots appear.

Smear Koki with oil/ghee and cook well until brown and flaky on both sides.

Take it off the heat, repeat with the rest of the portions. Serve hot with papad, pickle and curd for a wholesome breakfast.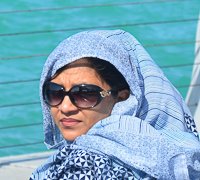 Farrukh is microbiologist by qualification, a Naturopath and homemaker by choice. She is a Recipe Developer, Food Stylist and self-taught Food Photographer and blogs at "Cubes N Juliennes". The journey of food blogging so far has been passionate to the core of it. She puts her best effort in not only creating recipes but also capturing them in drool worthy shots which mesmerize you to drop your jaws. That quite justifies her belief in the axiom "You eat with your eyes first". She keeps herself busy in cooking, styling, clicking and processing all day long. Farrukh's blog "Cubes N Juliennes" has been awarded the prestigious award of "Best Recipe Blog" by the Food Blogger Association of India in 2013 and then a runner up award in 2014.