There can't be a fun party without some epic food to make it just right. EventsHigh presents some of the most awesome, happening parties in town that have some taste tinglers on their food menu. The best part is, they're not even going to burn a hole in your pocket. Check these out!
New Year parties at 5-star Hotels
1. The Starlight 2017 at High Ultra Lounge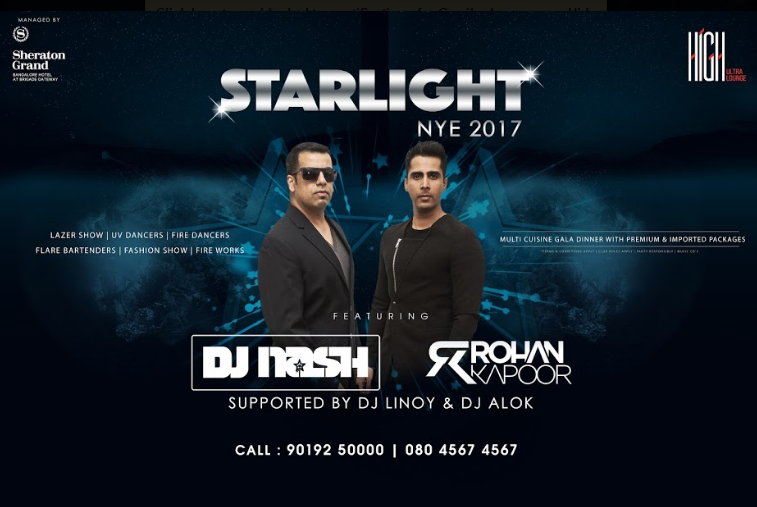 Enjoy the massive fun party at High Ultra Lounge with some of the best food options. Starting from a spread of over 250 delicacies, barbeque, a wide spread of dishes from various other cuisines and some interesting desserts too.
Date: 31st Dec
Venue: High Ultra Lounge
2. Retro to Metro at Park Plaza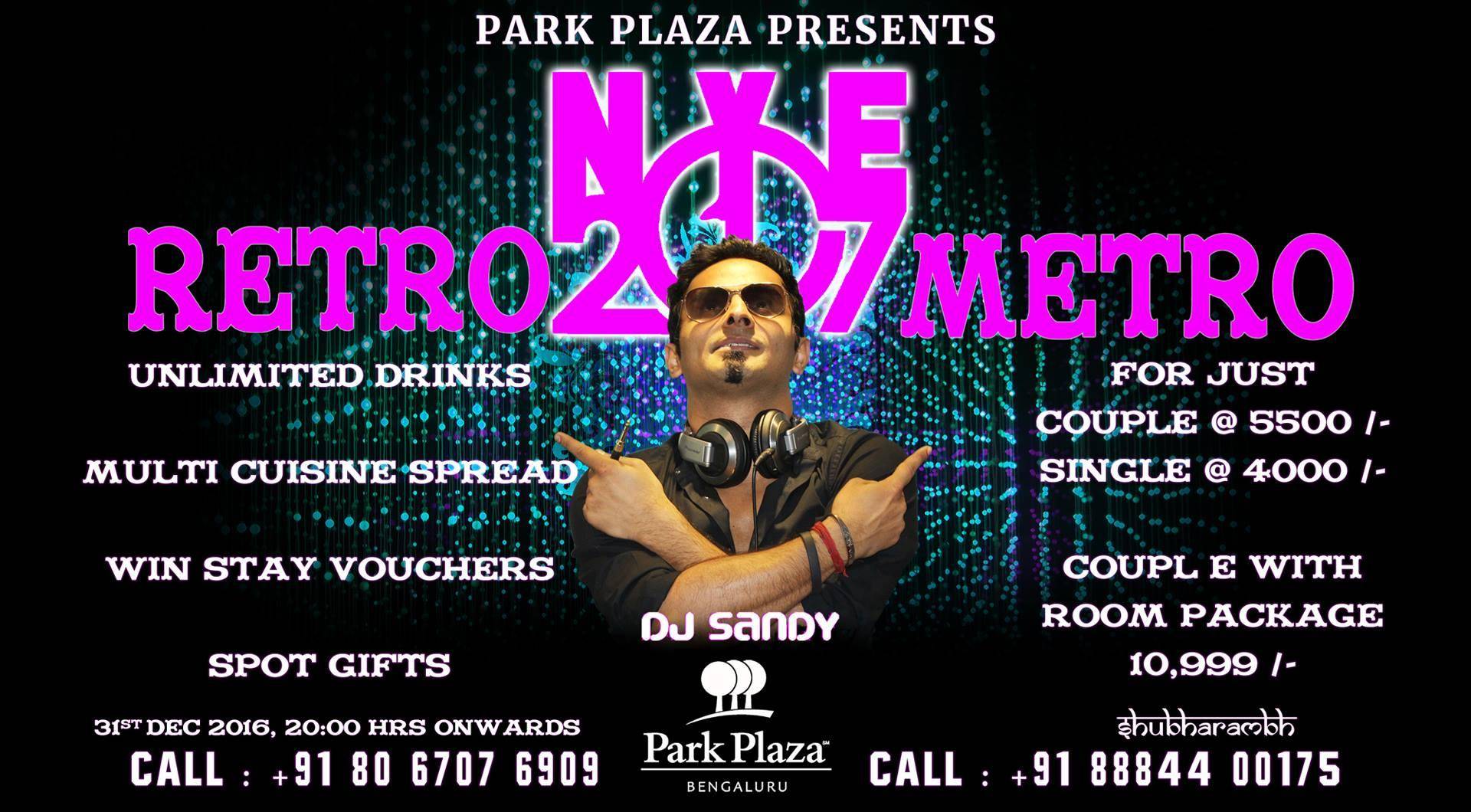 Party at Park Plaza is bringing in New Year celebration in style! With the ultimate fun on multiple dance floors and the food ranging from dishes like Amritsari Macchi, Murgh Hari Mirch ka tikka, Dim sums, Mangolian barbeque and Goan food, pair it with the perfect music for the ultimate New Year party scene.
Date: 31st Dec
Venue: Park Plaza
3. The Grand Fiesta 2017 at Sheraton Bangalore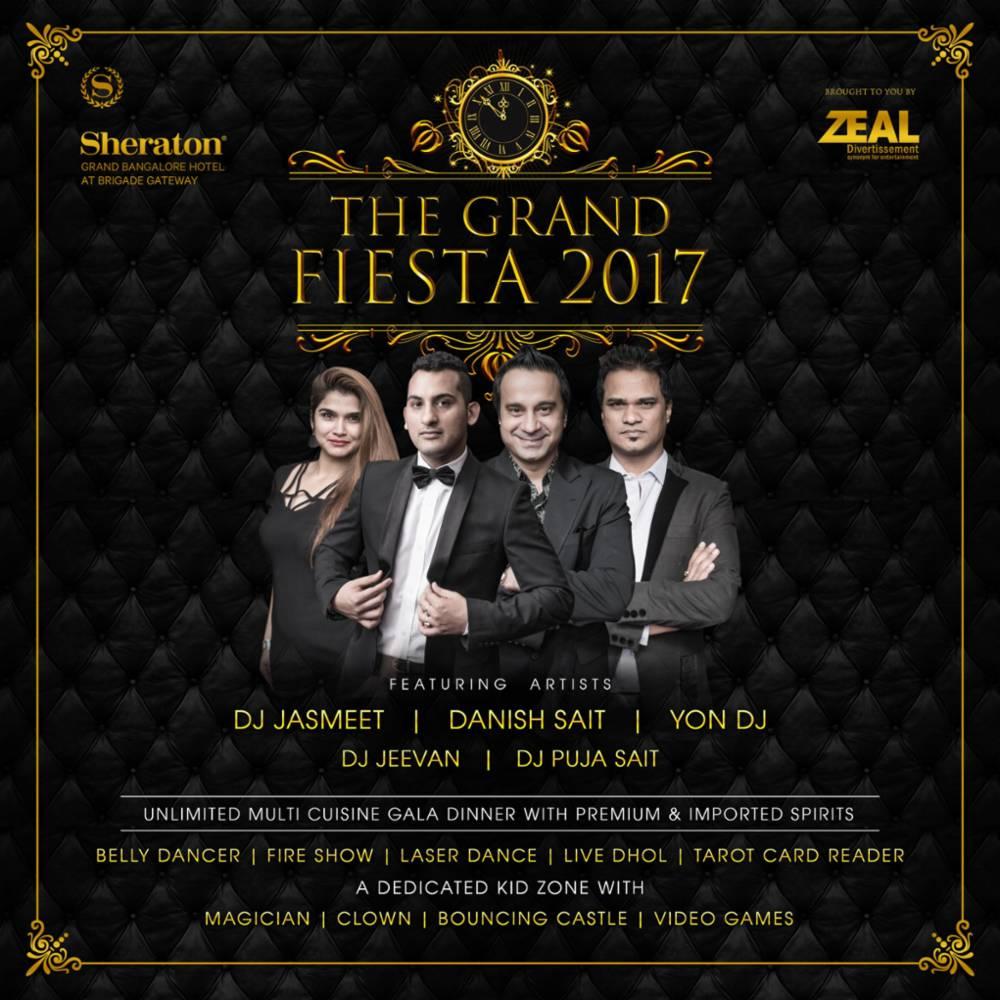 Presenting to the city one of the best parties in town, The Grand Fiesta is going to be featuring some of the best Dj's and entertainment artists in town. Also, the party is going to have some amazing food options for food lovers. European & Indian Action Stations, a lavish spread of carefully picked dessert options and more are going to keep you up partying and feasting!
Date: 31st Dec
Venue: Sheraton Bangalore
NYE Parties on Budget
4. NYE Party at Cafe Mojo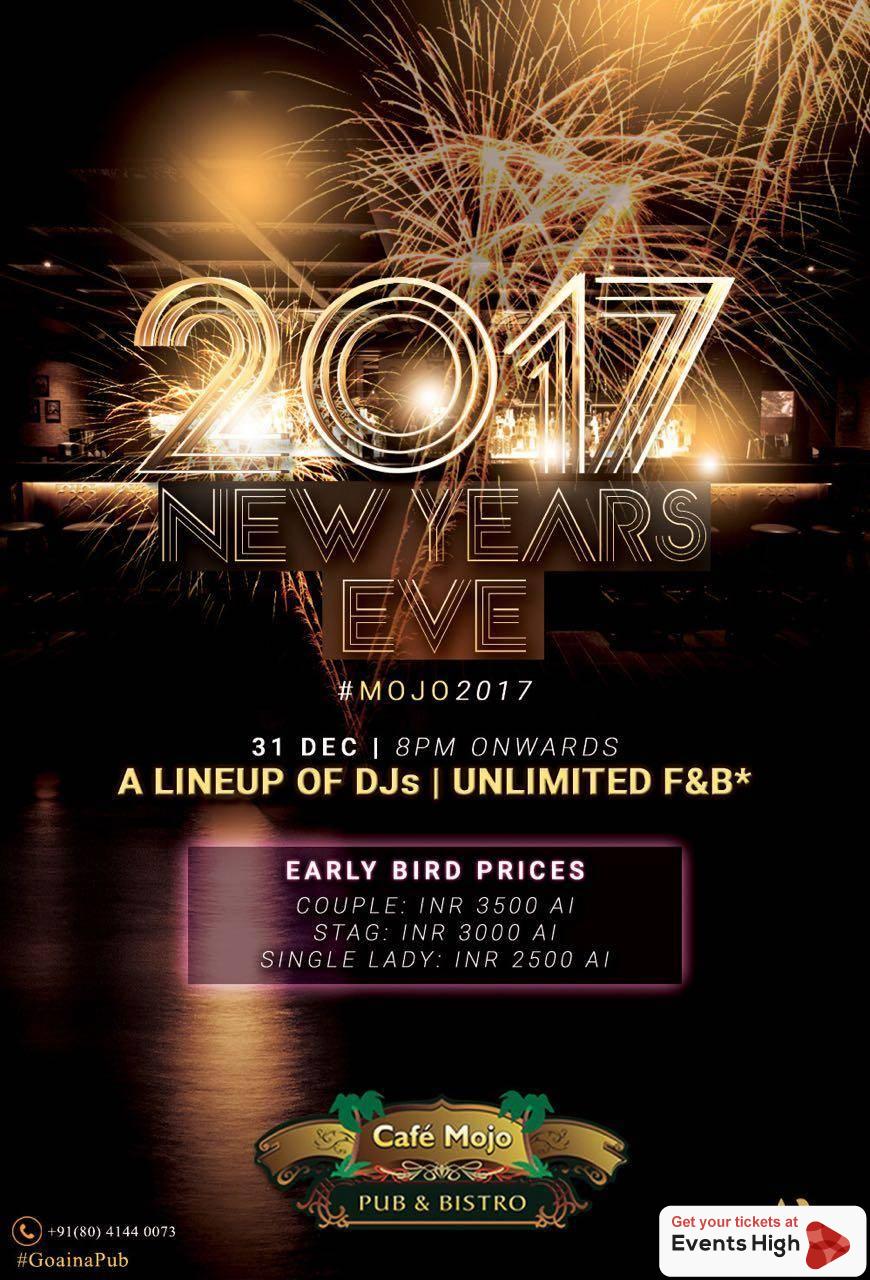 As one of the fun parties on great prices, Cafe Mojo presents New Year party with some interesting dishes on the menu. Thai Ginger Cottage cheese satay and Chicken cafreal are to name a few.
Date: 31st Dec
Venue: Cafe Mojo
5. Box Office 2017 - G77 Cafe
Here's another New Year party at the G77 Cafe. With a great ambience and a whole fun party planned, the yummilicious food is going to be a great add. Veg melting pot and desserts like gulab jamun are sure going to add to the fun at the party.
Date: 31st Dec
Venue: G77 Cafe
6. Sunburn New Year 2017 ft. Kerano & Electro Smashers at Sanctum Club
Sanctum Club is always known to have some of the best cuisines and delicious food with an absolutely interesting menu. Keeping all of these still leveled up for the New Year party, the Club offers a complete New Year special menu featuring some amazingly delicious dishes.
Date: 31st Dec
Venue: Sanctum Club
Kid-Friendly Parties with great food
7. Los Angeles Season 2 2017 at Hotel Royal Orchid

The whole fun packed party at Royal Orchid is going to be one of the most happening events in town. There going to be a lot happening along with an interestingly massive banquet that includes a wide range of food. This kid-friendly party also has some great fun activites for kids. This is going to a perfect enjoy New Year's with your family.
Date: 31st Dec
Venue: Hotel Royal Orchid
8. Clarks Exotica 2017 NYE Royal Gala Dinner

The New Years Gala Dinner themed Great Gatsby & Roaring Twenties, is going to be one fun event in town and one of its kind too. With some of the exotic and interesting food on the menu, the dinner is going to be an absolute treat for food lovers. The best part is that, they also have a special kids zone where kids can have their kind of fun party too.
Date: 31st Dec
Venue: Ocean Convention Center
New Year Parties with Brunch
9. The Showdown - NYE 2017 at Le Meridien

Bringing in some most fun features at the New Year party, with a world class production with and Open Area, Pool side, The Sugar factory, a wide spread buffet dinner and more. This is also one of the few parties with a great stay and a brunch on New Years morning on all the 'Stay Packages'.
Date: 31st Dec
Venue: Le Meridien
10. NYE 2017 at Shiro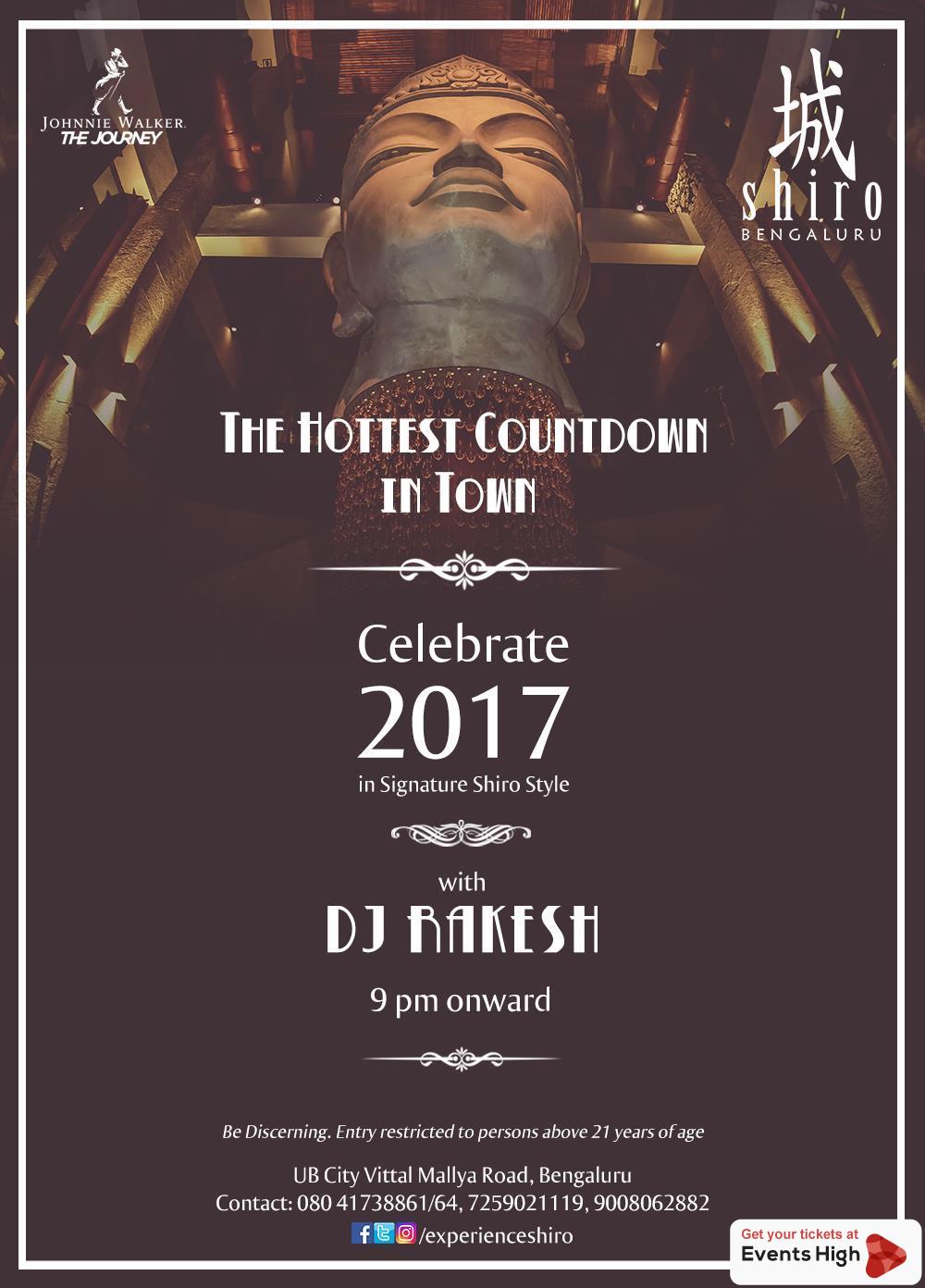 Presenting another most fun events in town, Shiro brings in a massive New Year party, leaving you no choice but to start New Years in style. With energy pumping dance floors, live music, live grill and sushi corners, Shiro makes your experience more complete with a stay and brunch for New Year's morning!
Date: 31st Dec
Venue: Shiro, Bangalore