Southern Style Fried Chicken Recipe
Southern Style Fried Chicken is delicious chicken starter which has a crusty layer outside and soft juicy chicken inside. Serve it as an appetizer at your dinner parties or use it to fill your burgers.

RUBY PATHAK
On

Wednesday, 05 July 2017 00:22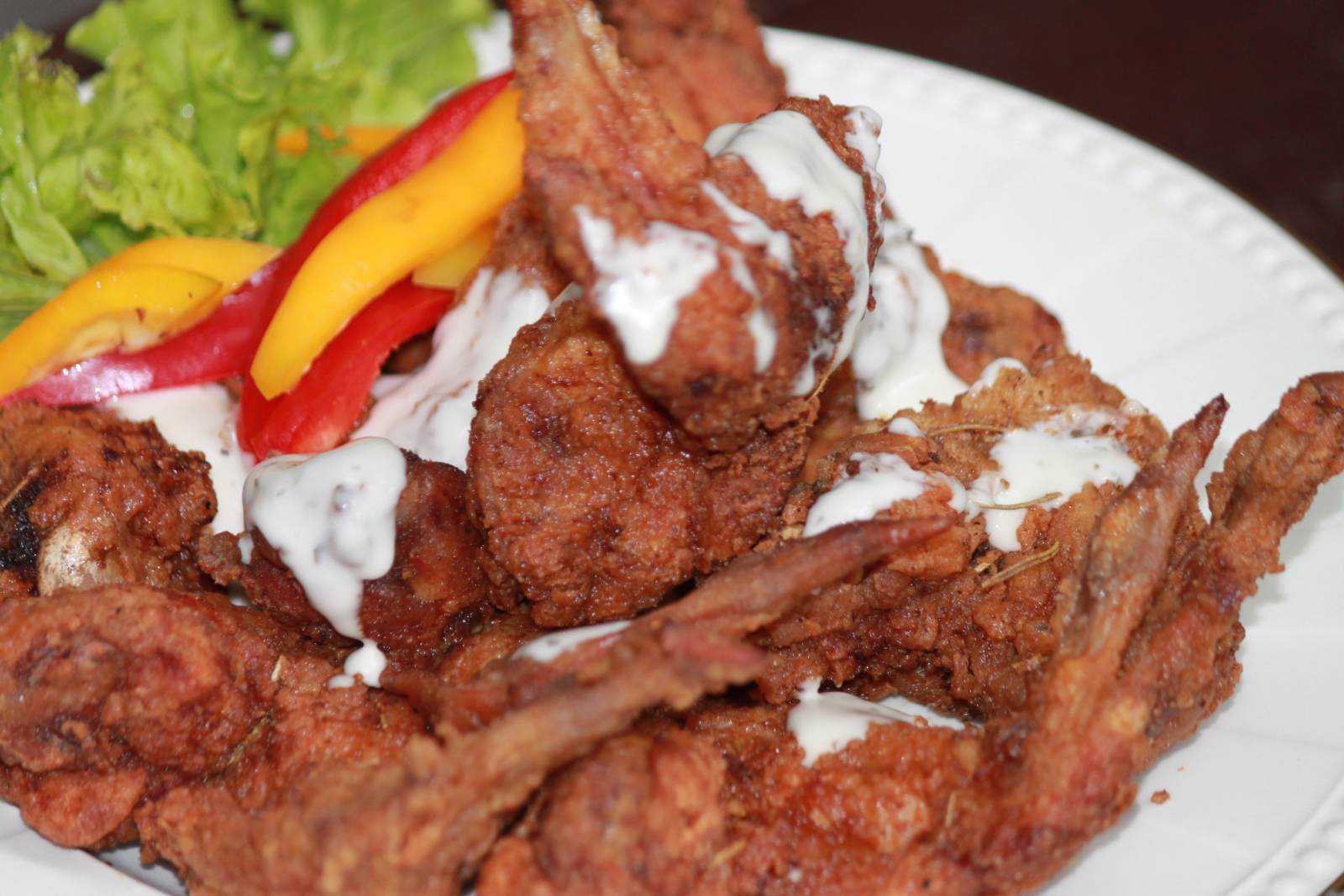 Southern Style Fried Chicken is marination with buttermilk and fried with dry spices with double flour coating and with a egg wash. The secret lies after one takes a hearty chunky bite of crunchiness in the texture after frying of large chunks of chicken pieces and the juicy chicken fibre inside it.
We all are well known about Kentucky Fried Chicken or KFC chicken. In USA,there are different methods of coating used for frying chicken. This recipe will reward you with almost similar experience if someone cook and serve for you at home.
Serve Southern Style Fried Chicken along with Tzatziki dip and Apple And Ginger Cocktail Recipe.
If you like this recipe, you can also try Chicken recipes such as
Diet:
High Protein Non Vegetarian
Ingredients
10

Chicken Wings

, wth skin
1/2 cup

Buttermilk

, or milk
1/4 teaspoon

Black pepper powder

1/2 teaspoon

Paprika powder

1/2 teaspoon

Salt

1 cup

All Purpose Flour (Maida)

1/2 tablespoon

Baking powder

1/2 teaspoon

Garlic powder

1 tablespoon

Red chilli powder

1 teaspoon

Black pepper powder

1 teaspoon

Rosemary

, dry

Salt

, to taste
2

Whole Eggs

, beaten

Salt

, for seasoning
1/2 cup

All Purpose Flour (Maida)

Cooking oil
How to make Southern Style Fried Chicken Recipe
To begin making the Southern Style Fried Chicken recipe, firstly clean the chicken wings and dry it. Sprinkle some salt and pepper over it and mix it properly. Keep aside for 10 minutes.

Take a extra large freezer zip lock bag and place all the wings inside it. Pour the buttermilk/milk and lock the zip.

Refrigerate it for atleast 30 minutes or overnight to use for the next day. Once you are ready to cook assemble all the dry ingredients in a large bowl and tos it well. Keep it aside.

Beat eggs in a medium bowl adding salt for dipping the chicken.

Take out the chicken wings from bag and dry it once more. In a third big bowl, mix the extra flour and dried chicken wings well to coat the skin and leave for 5 minutes.

Now dip the chicken pieces in egg wash and coat each piece in large bowl of flour plus dry ingredients mix. Keep it aside for frying.

Meanwhile turn on the flame on medium low and heat enough oil in a Heavy Bottomed Deep Wok, so that the wings are totally submerged while frying.

Carefully slide the wings in hot oil and fry for about 8 minutes per batch until light golden brown. Drain on paper towels to absorb the excess oil. Serve hot.

Serve Southern Style Fried Chicken along with Tzatziki dip and Apple And Ginger Cocktail Recipe.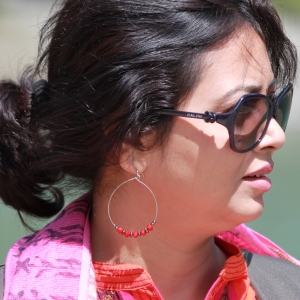 Apart from being a co-director for our online fashion brand I am one self taught and passionate recipe developer. My family and friends love my cooked recipes for the last 20 years both when I was staying abroad and also at present in my homeland. My mission is to make cooking fun and make it better, beautiful, simple, tasty, healthy using organic ingredients. Finally turn my hobby to a career for the rest of my life which at present is my dream food business, TASTY FUSION. I am really thankful to my parents and family for inspiring and supporting me. Grateful to food networks of USA,AUSTRALIA AND INDIA to feed my passion and bring it to life. Online Recipe Websites, recipe books, Magazines are fresh air that fuel my hobby and creativity. Love to innovate,experiment recipes from world cuisine. Yoga, Gym Workout, Travel, Home making, Music are few of my interests. I just love my Life. For collaboration and information,please contact me at: ruby_pathak@yahoo.com Appreciate your interest in my page.