Spicy Chow Mein Noodle Wrap Recipe
You will love these Spicy Chow Mein Noodle Wrap which are simple to make and filled with goodness from vegetables. Make and serve as an appetiser for your next party or give them to your kids as an after school snack.

Shaheen Ali
On

Saturday, 15 October 2016 00:04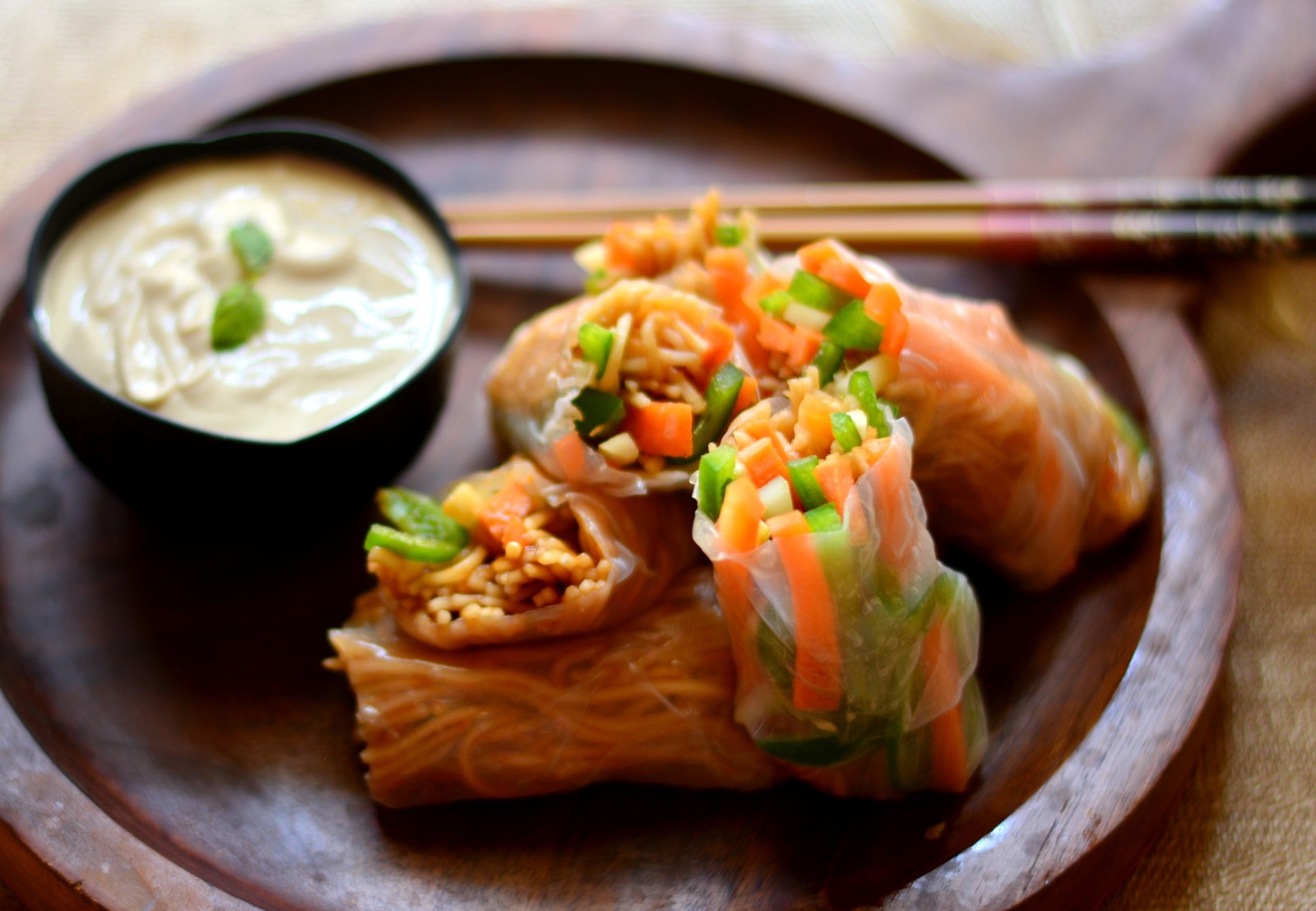 Spicy Chow Mein Noodle Wrap Recipe uses Thai rice paper to wrap noodles and vegetables sauteed in various sauces . This recipe is typically adapted from Chinese and Thai Cuisine. These wraps make an ideal snack option for kids tiffin, kitty parties, birthday parties etc.
The only tricky thing in this recipe is dealing with the rice paper. Usually, when you buy rice paper, it is in its solid form, so while making wraps we need to soften it by immersing in water just for 8-10 secs. If you dip the paper for more than 10 seconds, the rice paper will tear apart. Hence while wrapping the spicy chow mein noodle wrap, it is very important to be careful such that the rice paper doesn't tear off.
Serve Spicy Chow Mein Noodle Wrap recipe with hot and spicy Schezwan Sauce as a party appetizer.
If you like this recipe, look at more recipes created with rice roll
How to make Spicy Chow Mein Noodle Wrap Recipe
To begin making Spicy Chow Mein Noodle Wrap Recipe, get prep with all the ingredients.

Heat oil in a Wok, add grated ginger and green chilies and saute for a few seconds.

Quickly add all the chopped vegetables and saute them all till they are semi cooked and retain their crunch.

Once done add vinegar, soy sauce, green chili sauce, red chili sauce, tomato sauce, stir well and add a pinch of sugar as well. Mix well to combine.

Once the sauce starts to boil, season it with salt and black pepper.

Now add boiled noodles and toss them all nicely such that everything incorporates well.

Stir fry for a couple of minutes and turn off the heat. Keep aside to cool.

In a broad base tray add water, make sure the water does not spill over.

Take a rice paper wrapper and immerse in the water for 8-10 seconds. Take out the rice paper and place it on a clean counter.

Add spoonful of chow mein noodle horizontally leaving around 1/2 inch gap on the sides.

Fold in the sides and then carefully start rolling the rice paper. As the rice paper is soft, it'll seal on its own.

Keep the Chow Mein noodle wrap aside and make similar wraps.

Take a sharp knife and cut the wraps into two half from the middle and serve.

Serve Spicy Chow Mein Noodle Wrap recipe with hot and spicy Schezwan Sauce as a party appetizer.