Spicy Chow Mein Noodle Wrap Recipe
The noodles flavored with sauces are later wrapped in Thai rice paper makes an ideal snack.

Shaheen Ali
On

Saturday, 15 October 2016 00:04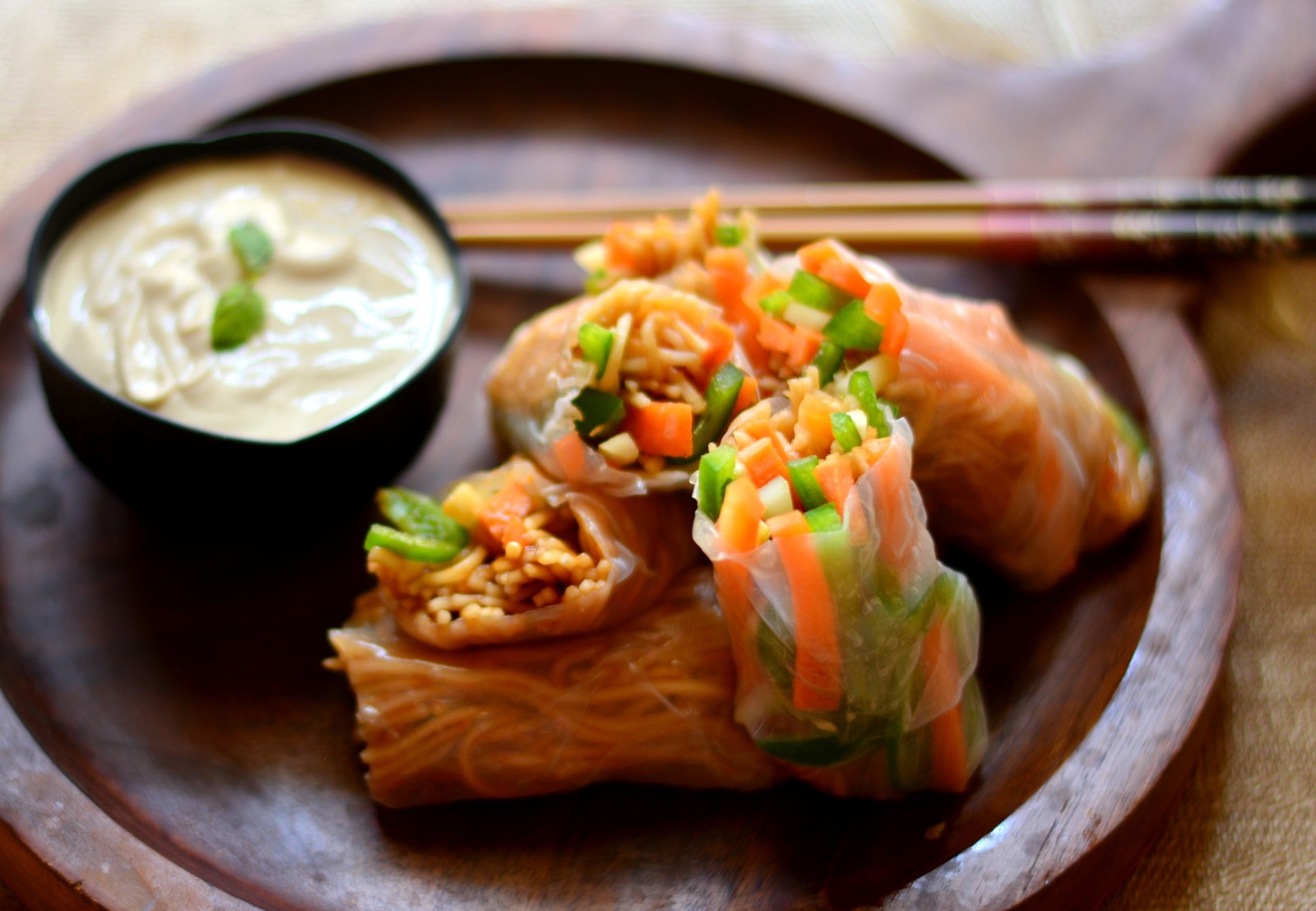 Spicy Chow Mein Noodle Wrap Recipe uses Thai rice paper to wrap noodles sauteed in various sauces and semi cooked vegetables. This recipe is typically adapted from Chinese and Thai Cuisine. The noodles flavored with sauces are later wrapped in Thai rice paper makes an ideal snack option for kids tiffin, kitty parties, birthday parties etc. The only tricky thing in this recipe is dealing with the rice paper. Usually, when you buy rice paper, it is in its solid form, so while making wraps we need to soften it by immersing in water just for 8-10 secs. If you dip the paper for more than 10 seconds, the rice paper will tear apart. Hence while wrapping the spicy chow mein noodle wrap, it is very important to be careful such that the rice paper doesn't tear off.
Serve Spicy Chow Mein Noodle Wrap recipe with hot and spicy Schezwan Sauce or for those who like mild flavors, can enjoy with a cheesy dip on an evening or pack away for lunch box along with Cabbage Rice Recipe or Rava Dhokla Recipe.
If you like this recipe, look at more recipes created with rice roll
Ingredients
4

Rice paper rolls

1 1/2 cup

Hakka Noodles

1 1/2 cups

Mixed vegetables

, (carrots, capsicum, cabbage, onion all finely sliced)
1/2 teaspoon

Ginger

, grated
1-2

Green Chilli

1 teaspoon

Soy sauce

2 teaspoons

Green Chilli Sauce

1 teaspoon

Red Chilli sauce (Sichuan Sauce)

1 tablespoon

Roasted tomato pasta sauce

1 teaspoon

Vinegar

1 teaspoon

Whole Black Peppercorns

, freshly crushed
1/2 teaspoon

Salt

1 pinch

Sugar

2 tablespoons

Olive Oil

1 cup

Lukewarm Water
How to make Spicy Chow Mein Noodle Wrap Recipe
To prepare Spicy Chow Mein Noodle Wrap recipe, get prep with all the ingredients and heat oil in a Wok, add grated ginger and green chilies and saute for a second.

Now quickly add all the chopped vegetables and saute them all till they are semi cooked and retain their crunch.

Now add vinegar, soy sauce, green chili sauce, red chili sauce, tomato sauce, stir well and add a pinch of sugar as well.

Once the sauce starts to boil, season it with salt and black pepper.

Now add boiled noodles and toss them all nicely such that everything incorporates well.

Stir fry for a couple of minutes and turn off the heat. Keep aside to cool.

In a broad base tray add water, make sure the water does not spill off.

Take a rice paper and immerse into water for 8-10 seconds. Take out the rice paper and place it on a clean counter.

Add spoonful of chow mein horizontally leaving around 1/2 inch gap on sides.

Fold in the sides and then carefully start rolling the rice paper. As the rice paper is soft, it'll seal on its own.

Keep the Chow Mein roll/noodle wrap aside and make similar wraps.

Take a sharp knife and cut the wrap into two half from the center and serve Spicy Chow Mein Noodle Wrap recipe with Schezwan Sauce or any of your favorite cheesy dip.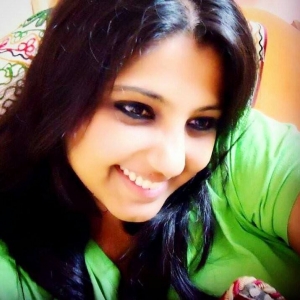 Born and raised in a gastronomic family where cooking is most relied on approximation and eyeballing the ingredients or ratios and proportions for measurements. A physiotherapist by profession who came into blogging almost a year back with a motive to pen down my experience of learning and refining in the journey with food from home and the world beyond, from street food to the fine dining. I live with a motto in life that is 'Life is beautiful if you have good food around'