Baked Stuffed Mushrooms With Cheese Recipe
Easy to prepare appetizing mushrooms baked with a filling of cheese, pesto and herbs.

Archana Doshi
On

Tuesday, 01 June 2010 19:49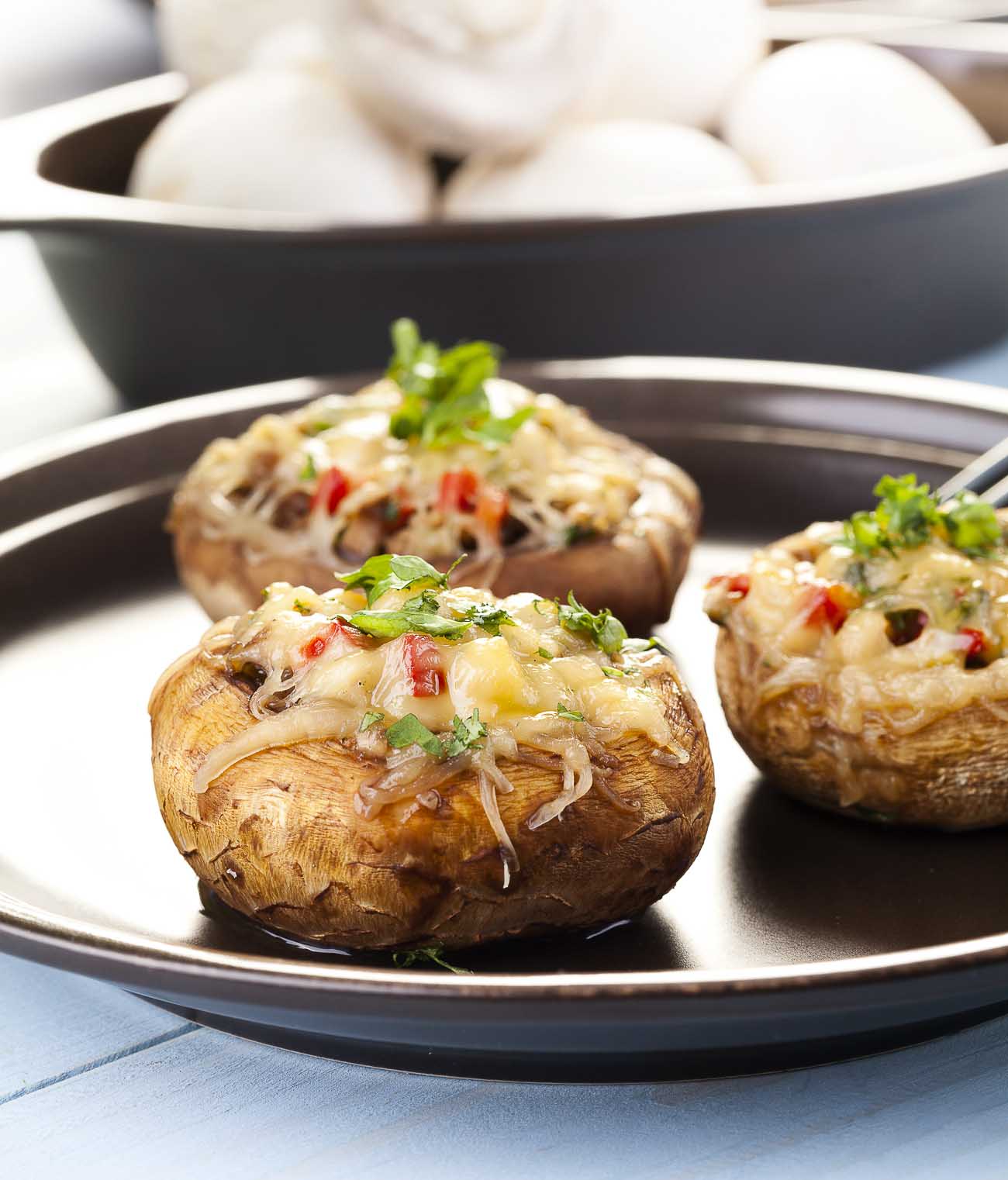 The Baked Stuffed Mushrooms with Cheese Recipe is a simple quick and easy recipe that you can serve as an appetizer for parties or even a tea time snack. The mushrooms stuffed with cottage cheese when grilled makes is soft juicy and delicious. You can flavor the cheese with a variety of seasonings, but my personal favorite is the sun dried tomato pesto or the basil pesto.
Here are a few more party appetizer recipes that you can also try
Diet:
High Protein Vegetarian
Ingredients
15

Portobello mushrooms

, or button mushrooms, stemmed
1/2 cup

Paneer (Homemade Cottage Cheese)

, or ricotta cheese
1 tablespoon

Homemade Basil Pesto

, (basil pesto or sundried tomato pesto)
1/4 cup

Cheddar cheese

, freshly grated

Salt

, to taste

Cayenne Pepper

, to taste
How to make Baked Stuffed Mushrooms With Cheese Recipe
To begin making the Baked Stuffed Mushrooms with Cheese Recipe, preheat the oven to 200 C.

In a large bowl combine the cottage cheese, pesto, salt and cayenne pepper. Keep aside.

Coat the baking sheet / tray with about 1 tablespoon olive oil. Spoon the cheese filling into the mushroom cavities and arrange on the baking sheet, cavity side up.

Sprinkle the cheese on the all the stuffed mushrooms and bake until the mushrooms are tender and the filling is heated through and golden on top, about 25 minutes.

Baked Stuffed Mushrooms with Cheese as an appetizer for your parties, along with other appetizers.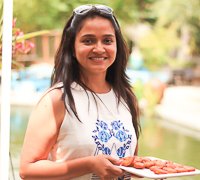 Archana Doshi is the founder of Archana's Kitchen. Archana launched Archana's Kitchen in 2007 as a way to keep track of her and family's recipes, and along the way grew it into one of the most popular cooking websites in the world. Archana is dedicated to helping home cooks be successful in the kitchen. Archana says "I hope you enjoy cooking recipes from my website where the sole effort is to make cooking simple for you. When you try out one of our recipes, we are longing to hear back from you. Do take your time to come back and share your comments, as your feedback means a lot to me"