Provencal Style Grilled Stuffed Tomato Recipe
Easy to make appetizer dish of stuffed tomatoes with bread crumbs, spring onions and cheese

Archana Doshi
On

Wednesday, 12 June 2013 16:10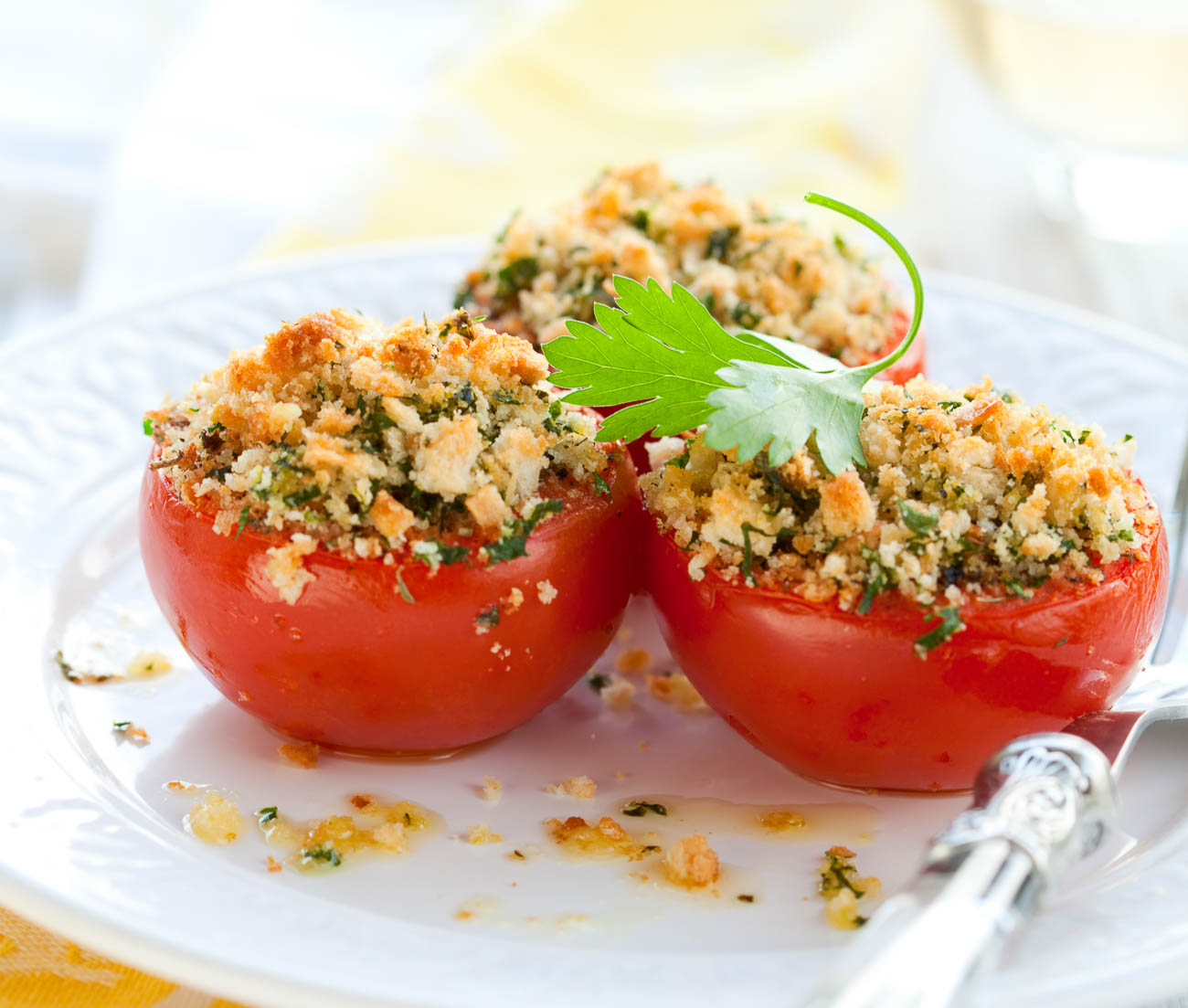 Ingredients
6

Tomatoes

2 cups

Bread crumbs

1/2 cup

Spring Onion (Bulb & Greens)

, finely chopped
1/4 cup

Basil leaves

, finely chopped
4 cloves

Garlic

, finely chopped
1 tablespoon

Extra Virgin Olive Oil

1 tablespoon

Whole Black Peppercorns

, coarsely pounded

Salt

, to taste
1/2 cup

Cheddar cheese

, grated
How to make Provencal Style Grilled Stuffed Tomato Recipe
To begin making the Provencal Style Grilled Stuffed Tomato Recipe, first cut the core of the tomatoes by slicing them from the top.

Using a paring knife, scoop out the seeds from the inside and place the tomato in a greased baking pan.

Preheat the oven to 180 C.

In a mixing bowl, combine all the remaining ingredients except the cheese. Check the salt and adjust to suit your taste.

Spoon the bread crumb filling into the tomatoes. Sprinkle the cheese on the top and bake the Provencal Stuffed Tomato in the preheated oven for about 15 minutes or until the tomatoes are tender.

Once done, remove from the oven and serve warm.

Provencal Style Grilled Stuffed Tomato Recipe can be made for party appetizers along with a meal of European menu like French Onion Chicken Recipe or French style Grilled Vegetables with Cheese Recipe along with a bread like French Brioche Recipe (Savoury Version) and French Crullers Recipe for dessert.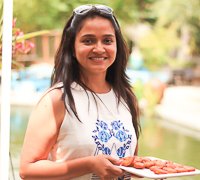 Archana Doshi is the founder of Archana's Kitchen. Archana launched Archana's Kitchen in 2007 as a way to keep track of her and family's recipes, and along the way grew it into one of the most popular cooking websites in the world. Archana is dedicated to helping home cooks be successful in the kitchen. Archana says "I hope you enjoy cooking recipes from my website where the sole effort is to make cooking simple for you. When you try out one of our recipes, we are longing to hear back from you. Do take your time to come back and share your comments, as your feedback means a lot to me"