Thenga Vada Recipe (Spicy Coconut Fritters)
Crunchy Coconut Vadas to Accompany With Tea

Madhuli Ajay
On

Wednesday, 16 September 2015 00:15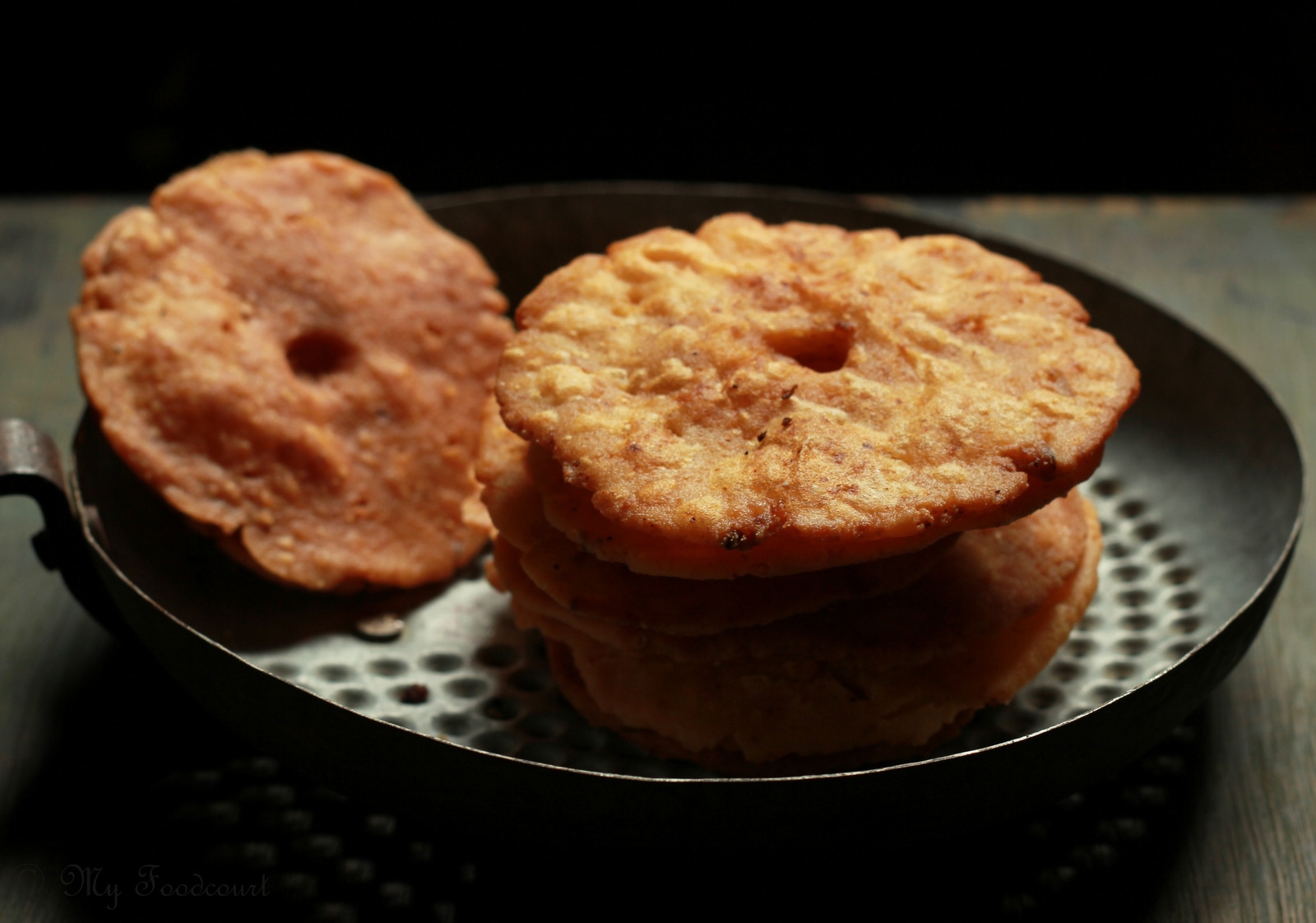 Thenga Vada Recipe is a traditional preparation for Spicy Coconut Fritters that are bound by rice flour and freshly grated coconut. It is usually made on the occasion of tea party.

Here are few more snack recipes to also try
Ingredients
3 cups

Rice flour

1/2 cup

All Purpose Flour (Maida)

3/4 cup

Fresh coconut

, scraped
6

Green Chillies

, oarsely ground (you can also use red chilly powder)

Salt

, to taste

Oil

, for deep frying
How to make Thenga Vada Recipe (Spicy Coconut Fritters)
To begin making the Thenga Vada Recipe, first mix the rice flour, maida, coarsely ground chillies, scraped coconut and salt in a mixing bowl and set it aside.

Preheat the heat oil in a Kadai, for deep frying.

When the oil is hot enough, add about 1 tablespoon of hot oil to the flour mixture and combine. The mixture should resemble breadcrumbs.

Add a little water to the thengai vadai flour mixture and mix well till everything comes together to form a firm ball of cough (similar to the dough formed for chapatis).

When you are ready to fry the vadai, take a small lemon sized ball of the dough and flatten it on your hand to make thin discs or vadas. You can optionally grease your fingers with oil so they don't stick to your fingers.

Make a hole in the middle of the vadai disc with your finger so it resembles a donut.

Drop the thengai vadas gently into the hot oil, one by one, taking care not to crowd the kadai.

Fry the vadas till golden brown and crisp. Then lift them out of the oil with a slotted spoon and drain on kitchen paper towels. Cool slightly and serve.

Serve the Thengai Vadas along with a tea time snack. You can also store them in an airtight container for up to 1 week.