Tomato Chickpea and Coconut Soup Recipe

Archana Doshi
On

Monday, 16 February 2015 22:49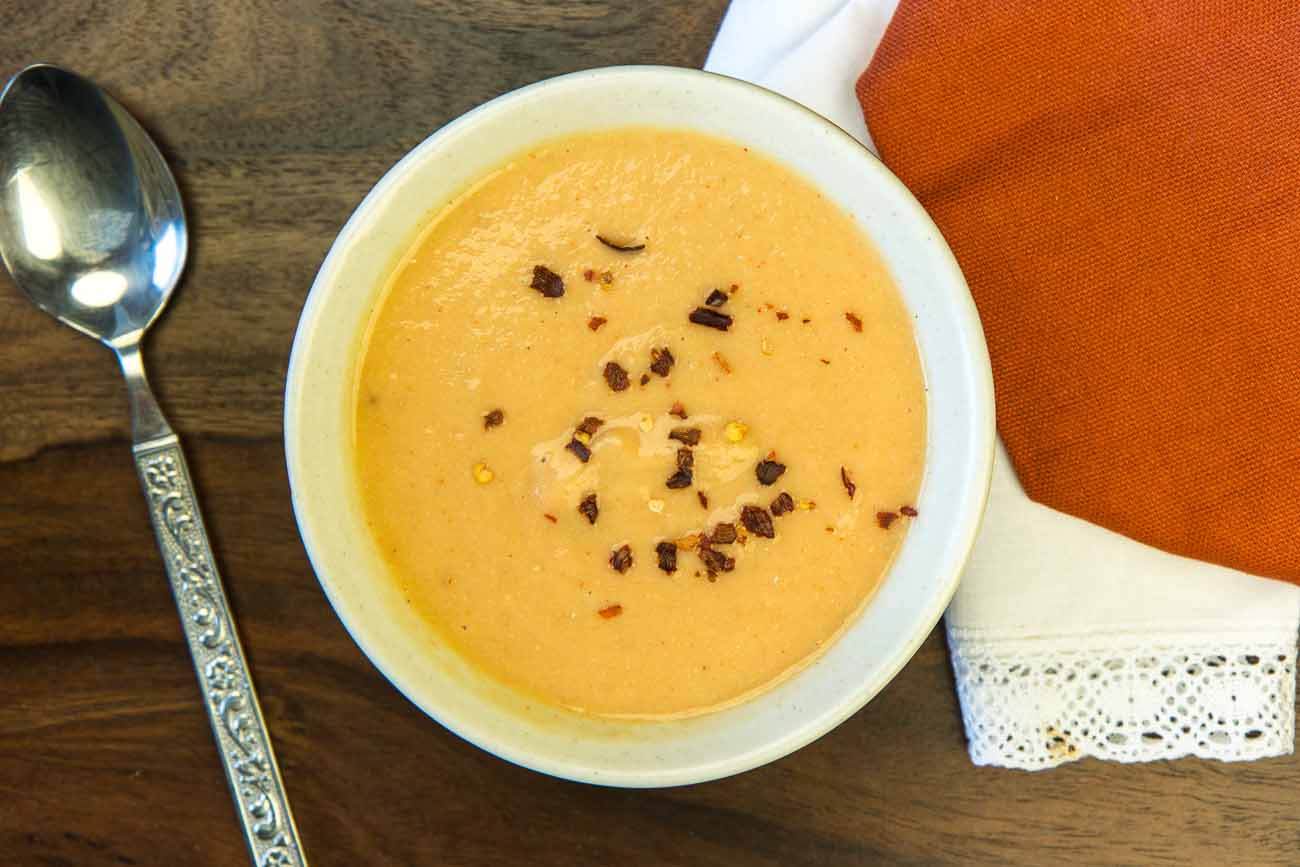 The Tomato Chickpea and Coconut Soup Recipe is a nutritious and wholesome soup that you can make for weeknight dinners. The addition of cooked chickpeas along with tomatoes and coconut milk makes this soup rich yet delicious.
Serve the Tomato Chickpea and Coconut Soup Recipe along with warm toasted garlic bread or a grilled vegetable sandwich to complete a meal.
Did you know Chickpea is a storehouse of minerals and proteins. It is also a storehouse of dietary fiber and like other beans, Chickpeas, are rich in both soluble and insoluble dietary fiber. Many public health organizations—including the American Diabetes Association, the American Heart Association, and the American Cancer Society—recommend legumes as a key food group for preventing disease and optimizing health. Chickpeas also are a remarkable food in terms of their antioxidant composition. While containing small but valuable amounts of conventional antioxidant nutrients like vitamin C, vitamin E, and beta-carotene, chickpeas also contain more concentrated supplies of antioxidant phytonutrients. You can read more about chickpeas here.
You can also look into our other recipes :
Ingredients
1 teaspoon

Olive Oil

2 cloves

Garlic

1 cup

Kabuli Chana (White Chickpeas)

, soaked for 8 hours
1 cup

Tomatoes

, roughly chopped
1 cup

Coconut milk

1 cup

Water

, or more
1/2 teaspoon

Red chilli powder

1 teaspoon

Sugar

, (optional)

Red Chilli flakes

, for garnish

Salt

, to taste
How to make Tomato Chickpea and Coconut Soup Recipe
To begin making the Tomato Chickpea and Coconut milk soup, we need to get a few ingredients ready, like the soak the chickpeas for 8 hours and cook it in a pressure cooker for half an hour till it becomes very soft.

Next stew the tomatoes with 1 cup water in a saucepan, till it becomes mushy and soft. Once you have them ready, then making this soup is simply easy.

Once you have ingredients ready, place all the ingredients into the blender, adding very little water to make a smooth puree. Once you have a smooth puree you can add more water to adjust the consistency of the soup and blend.

When you ready to serve, give the Tomato Chickpea and Coconut Soup a brisk boil for a couple of minutes, top it with black peppercorns and serve for a weeknight dinner along with warm toasted bread.

Serve the Tomato Chickpea and Coconut Soup Recipe along with warm toasted garlic bread or a grilled vegetable sandwich to complete a meal.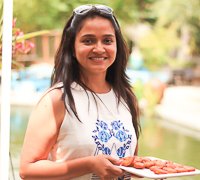 Archana Doshi is the founder of Archana's Kitchen. Archana launched Archana's Kitchen in 2007 as a way to keep track of her and family's recipes, and along the way grew it into one of the most popular cooking websites in the world. Archana is dedicated to helping home cooks be successful in the kitchen. Archana says "I hope you enjoy cooking recipes from my website where the sole effort is to make cooking simple for you. When you try out one of our recipes, we are longing to hear back from you. Do take your time to come back and share your comments, as your feedback means a lot to me"