If you are a food lover looking to indulge in some sinfully delicious food in the city, while partying this New Year's Eve, we know just exactly where you need to be at. A New Year Party in Bangalore was never more interesting than when you get to look forward to digging into some scrumptious food, straight from the kitchens of the city's finest Chefs! We're here to bust some food menu surprises so you know what you need to dig into first at these parties with lip-smacking delicious food!
1. Amsterdam NYE 18 at Vivanta By Taj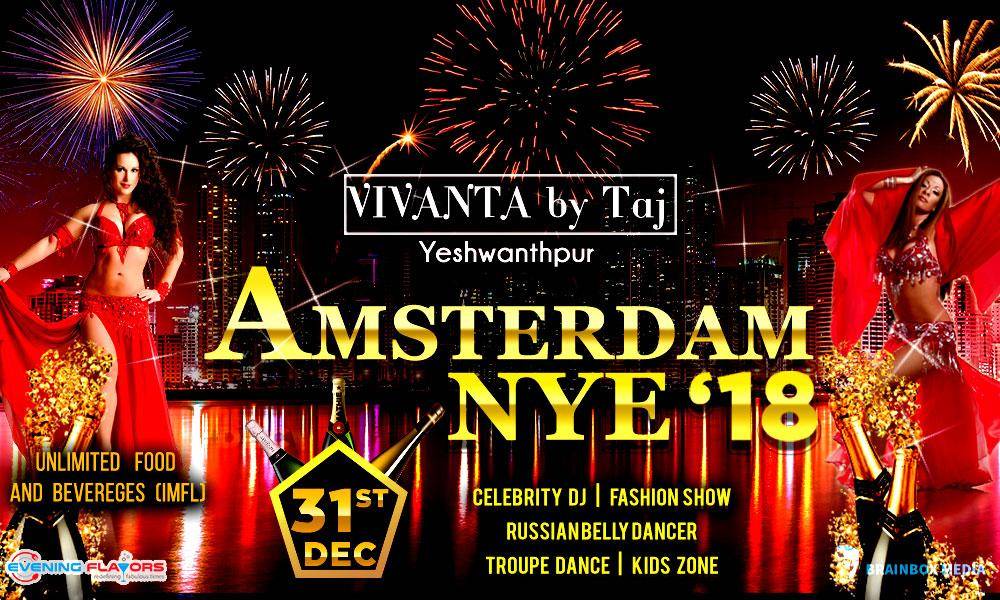 Vivanta by Taj is known for its smashingly delicious food and drinks along with the ambiance to set you on a party mode. While the music, DJ's and performers are going to set the party ablaze for this New Year's, there is going to be a lavish buffet spread with tastefully put together food picks and mind blowing drinks!
Foodie tip: While you are here try the Malfati Verdura.
When: 31st Dec
2. NYE 2018 Disco on the Roof at Om Made Cafe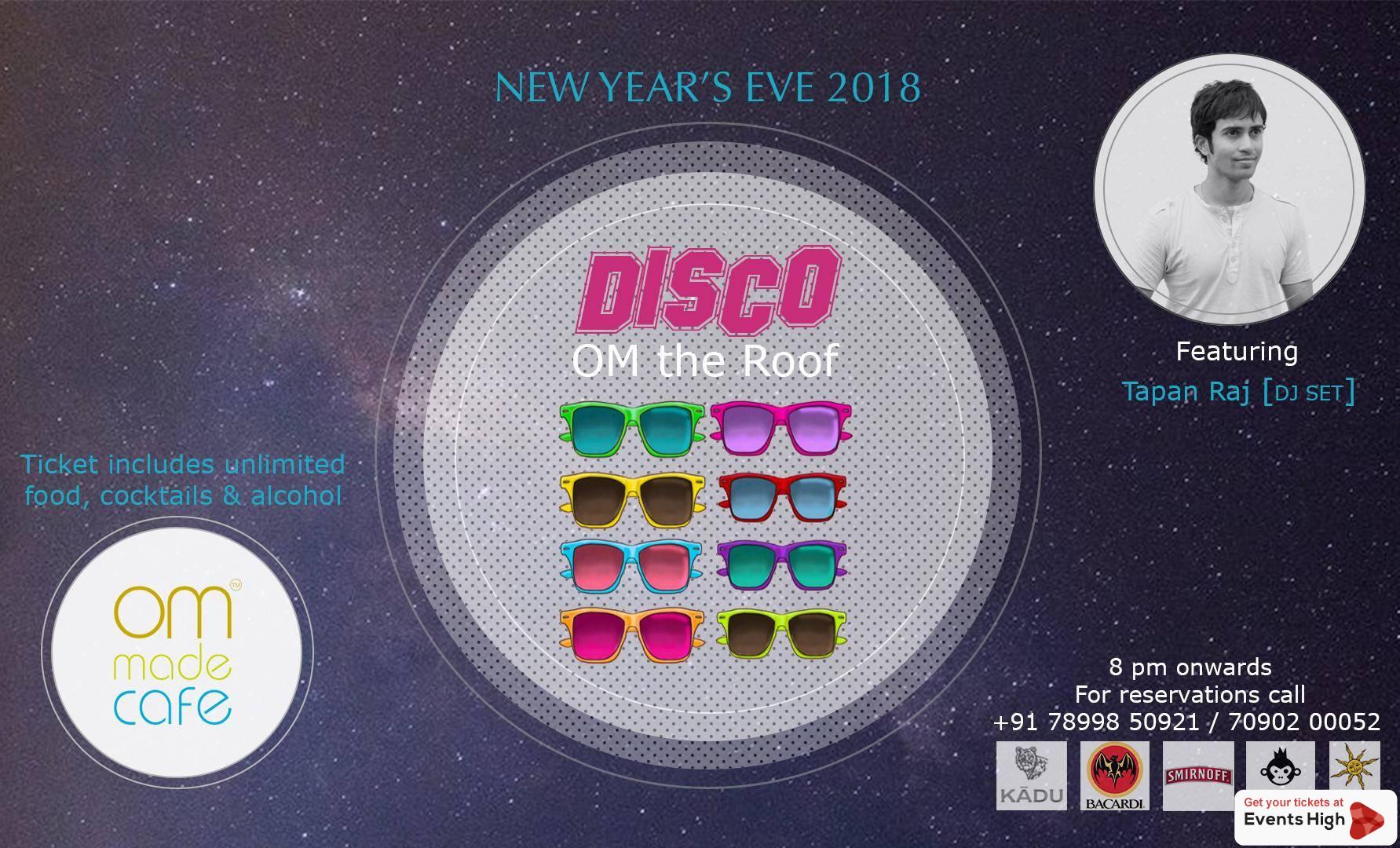 If you are looking to enjoy an off-beat kind of party that would totally set you on a festive high, bang in the middle the city, we've got the perfect New Year Party in Bangalore for you. With an extremely scenic Roof-Top dinner, a scintillating Disco Party, with Dj Tapan setting the party groove, you're all set to bring in the New Year with a bang. To top it off is the scrumptious food spread that includes skewers and flatbreads, pastas and a perfectly blended cocktails, wine and alcohol to pair it with.
Foodie Tip: Try their waffles, brochettes and smoothies, simply out of the world!
When: 31st Dec
3. Chivas and Kingfisher NYE'18 at Ice - Vivanta By Taj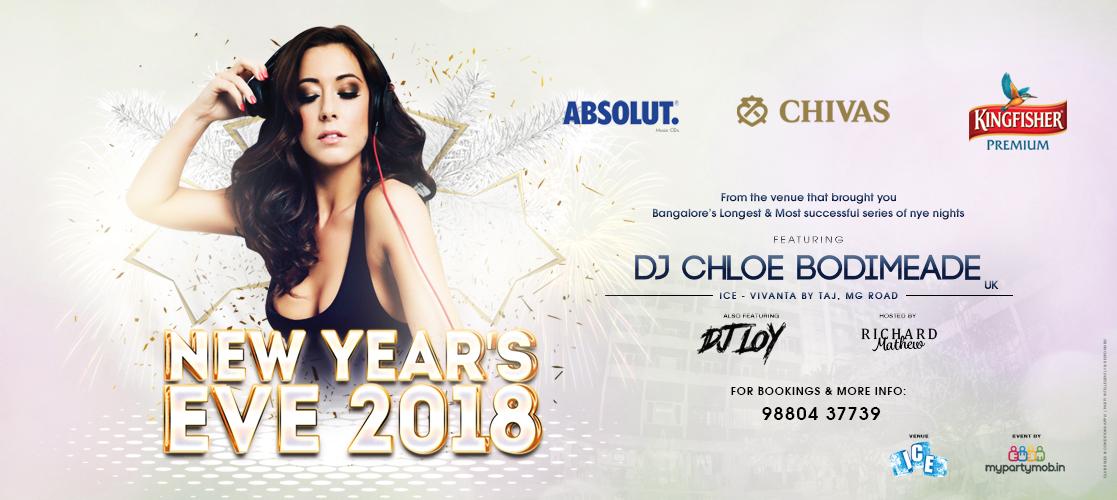 Vivanta by Taj is popularly known for their super pampering luxury services. This year they're all set to put a magical spin with one of the most hottest New Year party in Bangalore. A night of fun, gala, thumping music and a lavish food spread paired with mind-blowing drinks on the menu is going to set your New Year on high! Watch out for Chivas, Absolut, Kingfisher, Beefeater, Havana Club, Jacob's Creek Red and White Wine and more on the menu.
Foodie Tip: Do not forget to get your hands on their delicious Kebab platter and try the Long Island Ice Tea!
When: 31st Dec
4. New Year's Celebration at Bangalore Brew Works

Party the night away at the most happening Rooftop Pool Parties in town. Bangalore Brew Works is going to be hosting a stunner New Year party in Bangalore this year. The microbrewery is known for its variety of beer perfect for all the beer lovers in town. Bangalore Brew Works is very popularly known for the food that they serve that would tingle your taste buds and leave you craving for more. They have a great food menu for the NY party that includes, achari paneer tikka, murgh malai tikka, Chicken biryani, Indian breads, Pizza, and some epic desserts too.
Foodie Tip: Try the Wood Fire Pizza and Twisted G-local Cuisine, that they are popularly known among food lovers for.
When: 31st Dec
5. Black Box - NYE 2018 at VR Mall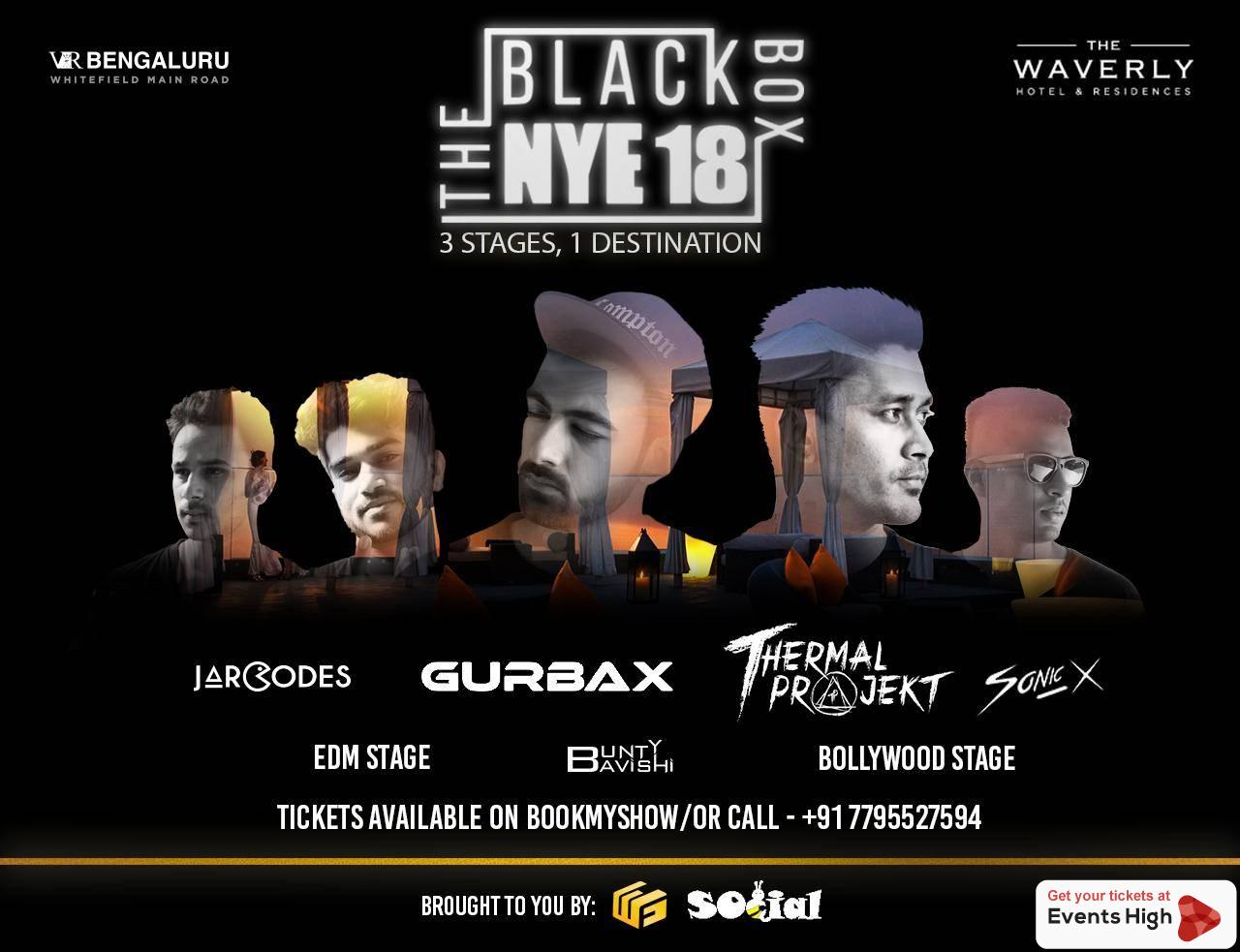 Add a twist of luxury and class for an ultimate party experience. Spend the New Year party in Bangalore catching stunning panoramic views of the city soaking under party lights, at SkyDeck's rooftop party with celebrity artists, finger-licking good food and mind blowing drinks to trip over. There will also be Alt and the Whitefield ARMS bringing in the EDM grooves to the party at The Waverly Hotel.
Foodie Tip: Try the rich tasting truffled macaroni fondue and Nam Phrik. Honey Lotus Stem is the highlight you cannot miss at Alt.
When: 31st Dec
6. Black Out at High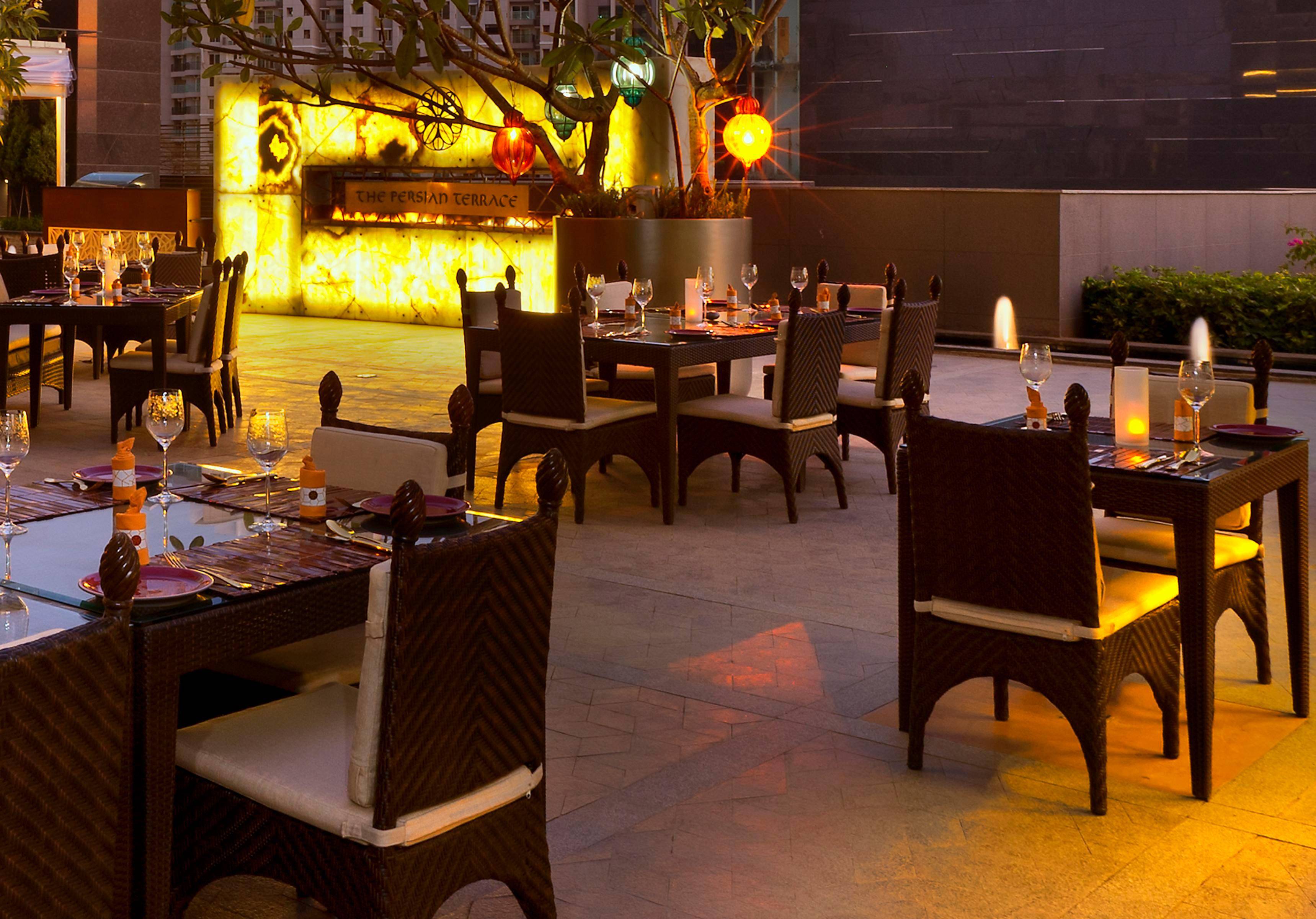 Get ready to ring in the New Year's Eve with a elegant dinner at one of the most classy venues in town. On a 32nd floor rooftop venue with party vibes limits to a sky high, you'll be kicking off a New Year party in Bangalore that is among the kickass kind, topping the list. Indulge in some lip smacking food and drinks that can totally set you on a party high! The party menu has been carefully and thoughtfully put together letting the guests in on the best from the chef's kitchen. The menu will include a lavish spread of Pan Asian dishes and drinks with contemporary mixology that create concoctions flavored with natural spices and herbs.
Foodie Tip: Their Banoffee Pie hits your soul straight.
When: 31st Dec
7. NYE 2018 at Shiro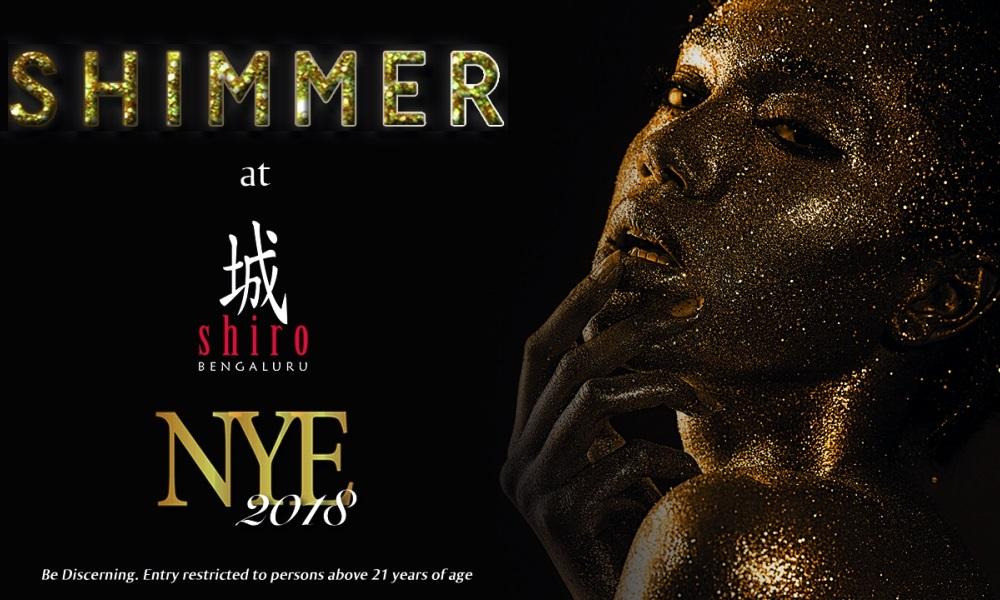 Shimmer and dazzle at this stunningly lavish Pan Asian Affair. Shiro is here to let you sway in with elegance at the New Year party in Bangalore this year. While the epic music and ambiance to set the party standards so high, knowing the popular highlight on the food and drinks, this is going to be one massive party for food lovers and party freaks in town. There's going to be a night time brunch, one of its kind, a grand spread of great food put together to make sure the guests relish their time here.
Foodie Tip: Try their Sushi and their sinfully delicious desserts!
When: 31st Dec
8. Big Brew Year Bash
If you are a true party lover, you will not have to think twice to head to The Big Brewsky for a thumping New Year Party in Bangalore this year. Big Brewsky is popularly known for their tastefully indulging Craft Beers. While great music sets the groove for the evening, get ready to unwind and kick off the party with signature cocktails, craft beers and food by the finest chef's in town. The food menu would include Thai Mango Chilli Cups, Corn And Negi Fritters, Rock Shrimp Tempura, Indonesian Sambal Oleck Eggs, Toffee Pudding to name a few.
Foodie Tip: Their Rock Shrimp Tempura and Tres Leche are a hit!
When: 31st Dec
For More New Year Parties in Bangalore