Udaipur, popularly known as city of lakes is one of the most famous tourist places in India. From several beautiful lakes to the royal culture, this city owns it all. It has become very popular for destination weddings and people from all over the world come to celebrate their special day in this beautiful city. And I feel extremely happy that I belong to such a beautiful place.
Food is one thing, which always takes me to different places as I like to explore different kinds of cuisines. But I never thought that my hometown itself offers such a wide variety of food.
Udaipur is a place where you can find almost all the foreign cuisines due to its tourist attraction along with its speciality, Rajasthani Food. With my recent trip to my city, I decided to explore each and every place like a tourist that I missed in my college days.
So this time I visited one of my favourite restaurants 'Ambrai- Amet Haveli' which not only offers delicious food but also a perfect view of Pichola lake. A glass of wine, lip smacking food and a pleasing view, what else you need?
Must Try: Tomato Shorba, Hara Bhara Kabab, Mutton Boti Kabab, Lehsooni Palak, Lal Maans, Govind Gatta Ka Saag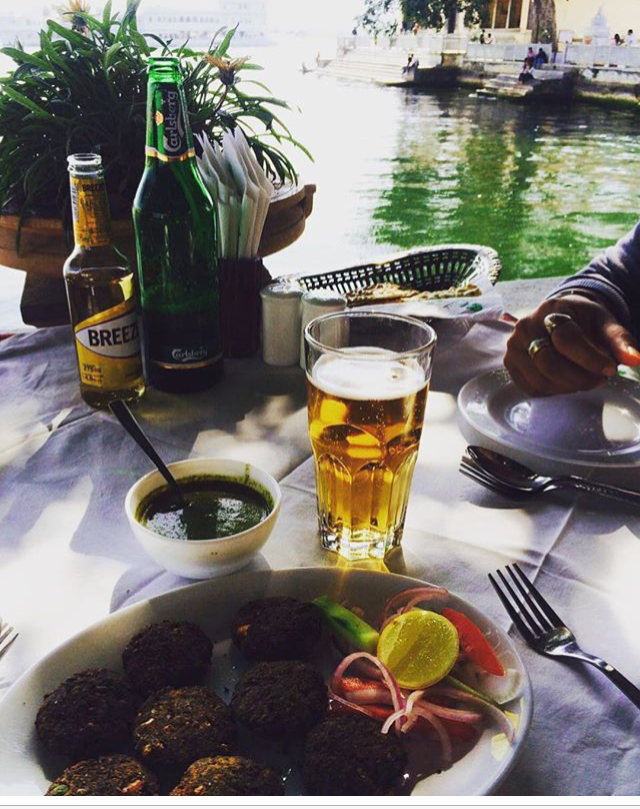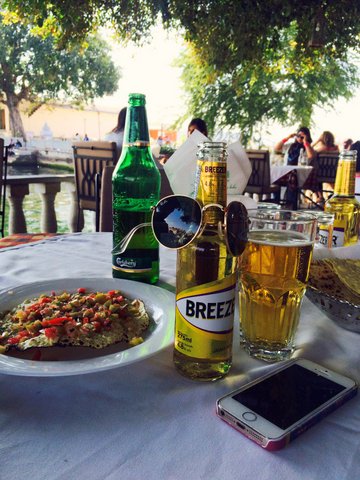 A few weeks after my stay at home, and after having a peaceful dinner at Ambrai, I was craving for Italian food. I am one of those foodies who can eat Italian food like pizzas for breakfast too. I decided to explore a small Italian and mediterranean place called 'Savage Garden' in Chandpole. Blue walls with bright yellow tables and its peaceful environment was so inviting that made me feel great as soon as I entered the restaurant. While the ambience of the restaurant was amazing, I felt the food did not live up to my expectations. The one thing I recommend from their menu was their Bruschetta which was packed with fresh flavour of basil leaves and juicy red tomatoes.
What I ordered: Bruschetta, Tagliatelle Al Pesto and Salmon Fillet with Pearl Potatoes
If you visit Udaipur, do give is quaint place a visit to enjoy some good times with your friends, along with a good mug of beer and appetizers.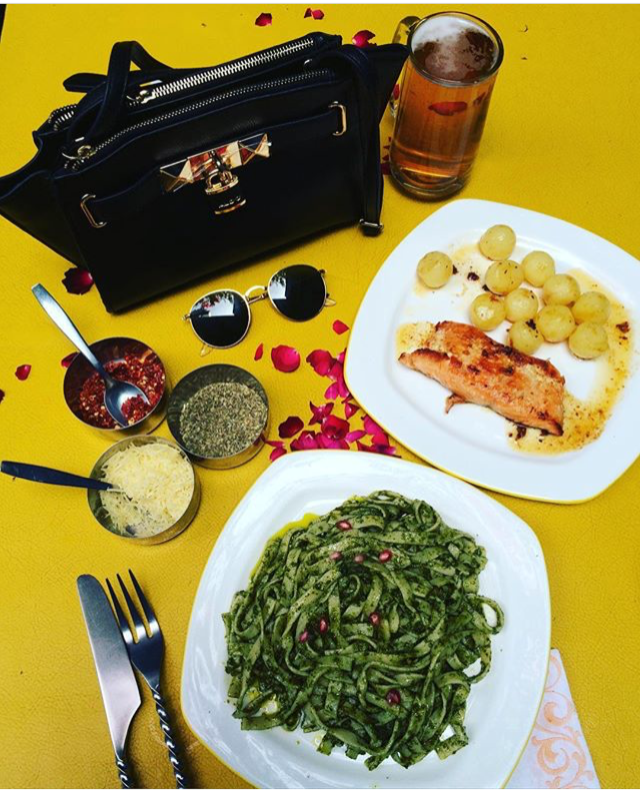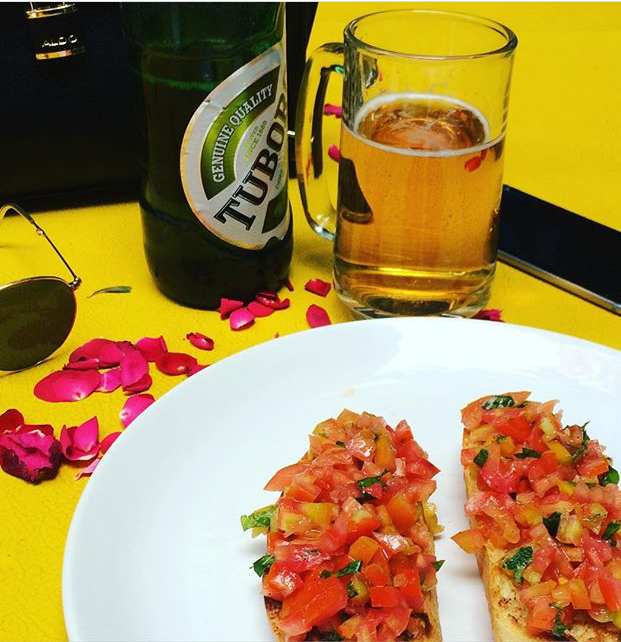 While on my short holiday visit to home, I loved spending time at a small coffee shop named 'Brewmen'. I heard a lot about this place through people and decided to meet a long lost friend over a cup of coffee. It was a great place to hang around in leisure and spend our time with a good cup of coffee and snacks. I would definitely recommend this place, if you want to sit by peacefully with a cup of coffee and have good time with your friends.
So make sure that you make a trip to Udaipur soon, as it is one of the most beautiful cities in India. Watch out this space as I explore more restaurants in Udaipur along with other cities in India. Stay Tuned.