Ulundu Kozhukattai Recipe - Uppu Kozhukattai/ Urad Dal Modak
Make these super simple and delicious Ulundu Kozhukattai also known as Urad Dal Modak or Uppu Kozhukattai for the festival of Ganesh Chaturthi. It's super simple to make and everyones loves eating these tasty Kozhukattai.

Archana Doshi
On

Thursday, 23 August 2018 10:00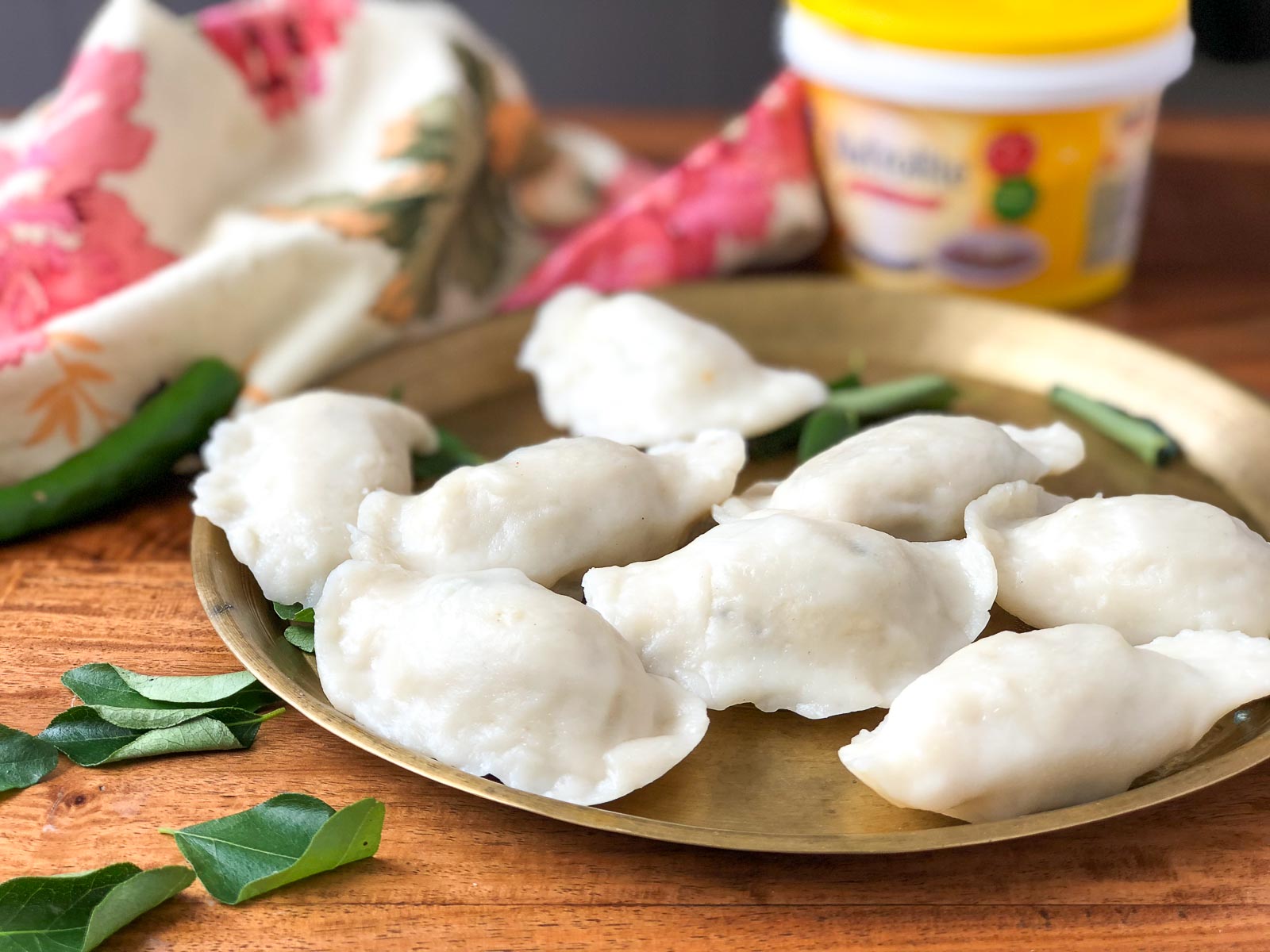 The Ulundu Kozhukattai also known as the Ulutham Poornam Kozhukattai is a very festive dish that is made for Lord Ganesha's Birthday also known as Vinayaka or Ganesh Chaturthi that is observed in the month of August - September. This is made from urad that that is soaked ground and steamed and then made into small ovals which are then stuffed into the rice flour wrapper.
The festival lasts for 10 days and is celebrated very popularly across most regions of India. On this day, Kozhukattai, that are steamed rice dumplings filled with coconut and jaggery (a sweet variant) and lentils (for a savory variant) are a staple offering made to Lord Ganesha, and enjoyed by all.
Your Ganesha Chaturthi Feast could also include some more traditional, regional dishes prepared on the occasion like :
Ingredients
1 cup

Rice flour

1 cup

Water

1 teaspoon

Cooking oil

1/4 teaspoon

Salt

For the filling
1 cups

White Urad Dal (Whole)

, soaked for 4 hours
2

Green Chillies

, chopped
1 inch

Ginger

, chopped
1/4 teaspoon

Asafoetida (hing)

Salt

, to taste
1 teaspoon

Sesame (Gingelly) Oil

1 teaspoon

Mustard seeds

1 sprig

Curry leaves

, finely chopped
How to make Ulundu Kozhukattai Recipe - Uppu Kozhukattai/ Urad Dal Modak
To begin making the Ulundu Kozhukattai Recipe - Uppu Kozhukattai/ Urad Dal Modak, first soak the urad dal in 2 cups of water for about 3 to 4 hours. Drain the water completely. Combine the dal, green chillies, ginger, salt and asafoetida powder and blend into a coarse batter.

Place the batter in steamer plates or idli plates and steam on high heat for about 10 minutes until cooked. To check if it is cooked insert a knife in the center and it should come out clean.

Remove from the steamer and allow it to cool. Once partially cool, cut into pieces crumble the steamed lentils until there are no lumps.

Heat oil in a heavy bottomed pan; add the mustard seeds and allow it to crackle.

Stir in the crumbled steamed lentils into the seasoning and saute for a few minutes until well combined.

Allow the urad dal/ ulundu to cool. Once cool divide the lentils into 10-15 oval shaped portions and keep aside. This will be the savory filling for the rice wrapper

To make the wrapper for the modak/ Ulundu Kozhukattai

Bring the water to a boil in a pan along with the salt and oil.

Gradually add little rice flour at time and keep stirring till the Ulundu Kozhukattai mixture comes together.

Turn off the heat and transfer the rice flour mixture to another bowl and cover with a muslin cloth. Keep it aside for 5 minutes. It will help the Ulundu Kozhukattai dough to come together.

With a little oil in a cup, smear the oil in your hands and knead the dough well to remove any lumps. At all times make sure keep the dough covered with a wet muslin cloth to prevent the dough from drying out.

Take a lemon size portion of the Ulundu Kozhukattai dough, make into a ball and press the dough in the palm of your hands to make a flat dough, cup your palms a bit so it forms a depression in the center.

Place the urad dal filling in the center and bring the edges of the dough together to the center to make an oval shape Ulundu Kozhukattai

Continue the similar process with the remaining portions of the dough and dal filling

Note: Keep dipping and smearing your fingers and palms with sesame oil when you handle a new portion of the dough. This will prevent the Ulundu Kozhukattai from sticking to your hands

Prepare the steamer filled with water. Place the Ulundu Kozhukattai in the steamer plate and into the steamer.

Steam for about 10 minutes until the Ulundu Kozhukattai look shiny and smooth. You will also notice that if it is not cooked, the rice wrapper will be sticky.

Once they are steamed, the Ulundu Kozhukattai (Ukadiche Modaks) are ready for an offering to god for the festival of Ganesh Chaturthi. You can also have this steamed dumpling as your Tea Time Snack.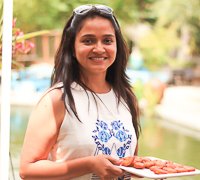 Archana Doshi is the founder of Archana's Kitchen. Archana launched Archana's Kitchen in 2007 as a way to keep track of her and family's recipes, and along the way grew it into one of the most popular cooking websites in the world. Archana is dedicated to helping home cooks be successful in the kitchen. Archana says "I hope you enjoy cooking recipes from my website where the sole effort is to make cooking simple for you. When you try out one of our recipes, we are longing to hear back from you. Do take your time to come back and share your comments, as your feedback means a lot to me"