Vegetable Au Gratin with Cauliflower Carrots and Beans

Archana Doshi
On

Wednesday, 02 September 2009 11:58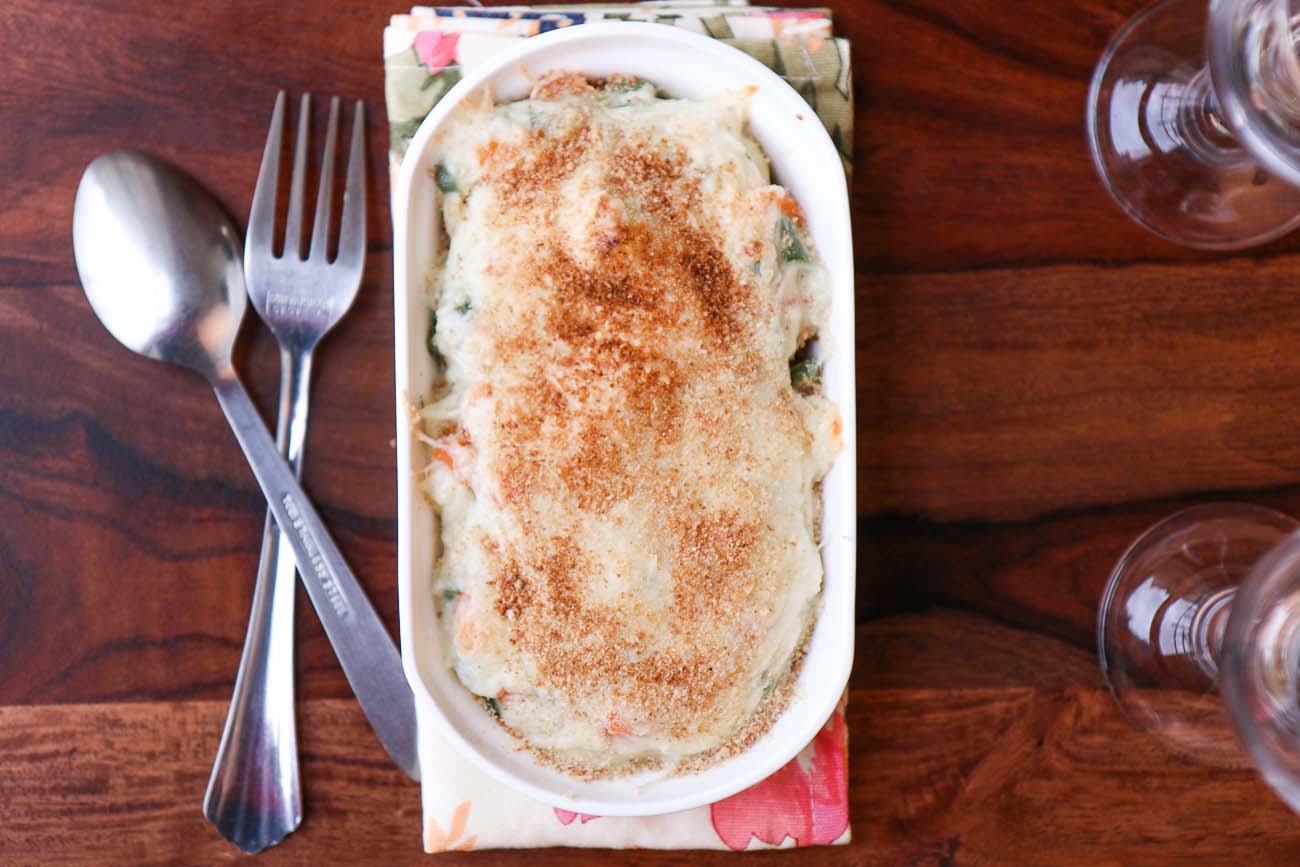 The Vegetable Au Gratin recipe is a classic french dish where the vegetables are baked along with a creamy white sauce called the béchamel sauce. This is one of the favorite dinners at home and I love it especially because it is quick to make and super healthy too. I like to make my bechamel sauce with different types of flours making it healthy and guilt free.You can bake with a combination of vegetable and play around with the recipe by adding more flavours.
Serve the Au Gratin along with toasted Garlic Bread bread and Tabasco Sauce for a cozy Lunch.
If you are looking for more Gratin Recipes here are some :
Ingredients
1/4 cup

Carrots (Gajjar)

, finely chopped
1/4 cup

Green beans (French Beans)

, finely chopped
1/2 cup

Cauliflower (gobi)

, with small size florets
1/2 teaspoon

Dried oregano

, or some any fresh herb
1 cup

Cheddar cheese

Red Chilli flakes

, Crushed for garnish

Salt and Pepper

, to taste
1 cup

Bechamel Sauce
How to make Vegetable Au Gratin with Cauliflower Carrots and Beans
To begin making the Vegetable Au Gratin, we will first preheat oven to 200 C.

Steam the vegetables with a little salt and pepper till half cooked (aldente)

Stir in the salt, pepper and dry oregano to the vegetables. (The White Bechamel Sauce too will have salt and pepper so go easy on it)

Stir in the steamed vegetables to the white sauce. Taste and adjust seasoning to suit your taste. Transfer the vegetable gratin to a greased baking dish and sprinkle the cheese evenly on the top.

Bake the vegetable au gratin in the oven about 20 minutes or until the cheese has melted and has turned golden brown.

Remove the Vegetable Au Gratin from oven, let stand for 10 minutes before serving.Sprinkle Red Chilli Flakes or Tabasco Sauce on top.

Serve the Au Gratin along with toasted Garlic Bread bread and Tabasco Sauce for a cozy Lunch.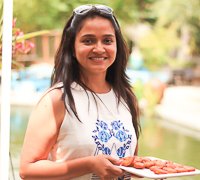 Archana Doshi is the founder of Archana's Kitchen. Archana launched Archana's Kitchen in 2007 as a way to keep track of her and family's recipes, and along the way grew it into one of the most popular cooking websites in the world. Archana is dedicated to helping home cooks be successful in the kitchen. Archana says "I hope you enjoy cooking recipes from my website where the sole effort is to make cooking simple for you. When you try out one of our recipes, we are longing to hear back from you. Do take your time to come back and share your comments, as your feedback means a lot to me"