Vegetable Filled Souffle Recipe

Divya Shivaraman
On

Saturday, 20 February 2016 00:10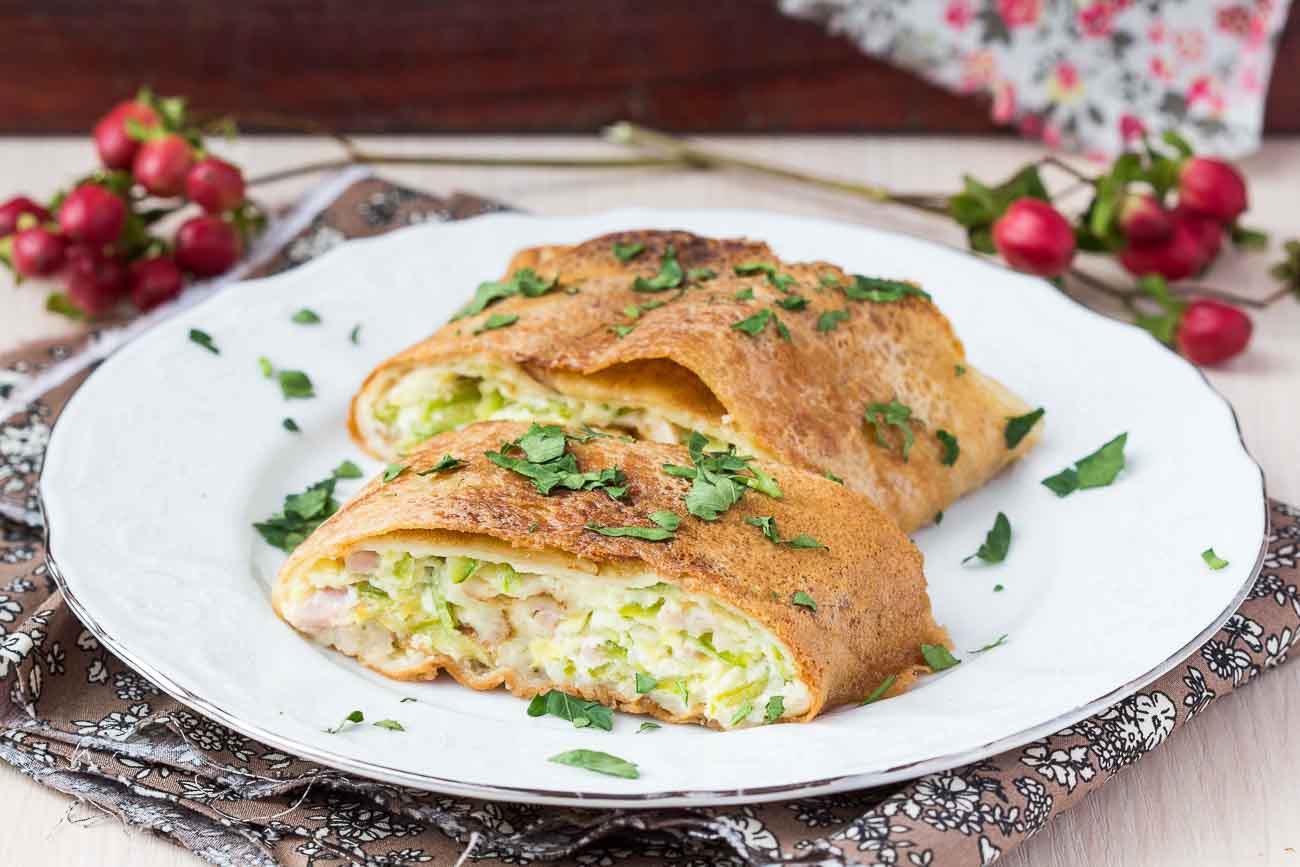 The Vegetable Filled Souffle Roll Recipe is a pretty soufflé roll for a lovely breakfast recipe or a light luncheon or even a weeknight dinner. The souffle rolls are made with eggs and flour and baked in the oven to make them soft and fluffy. Once baked, they are filled with a delicious vegetable filling that is packed with flavors from basil.
Serve these Vegetable Filled Souffle Rolls along with a tomato basil sauce for a tasty meal.
Other recipes that you can try are:
Ingredients
For Vegetable Souffle Roll
1/8 cup

Margarine (Reduced Calorie)

1/8 cup

All Purpose Flour (Maida)

1/4 teaspoon

Salt

1/4 teaspoon

Cayenne Pepper

, ground
3/4 cup

Milk

, skim milk
3

Egg whites

2

Egg yolks

1/4 teaspoon

White vinegar

Basil leaves

, prepared earlier
For Basil Vegetables
1

Onion

, finely chopped
1 clove

Garlic

, minced
1 tablespoon

Olive Oil

3/4 cup

Yellow Zucchini

, grated
1/8 cup

Basil leaves

, sniped
1/8 cup

Parmesan cheese

, grated
How to make Vegetable Filled Souffle Recipe
To start making Vegetable Filled Souffle Roll, heat a heavy bottomed pan over medium heat and add oil. Add onion, garlic and cook for 2 minutes or until onion is tender.

Stir in zucchini and basil. Reduce heat and simmer until zucchini is lightly cooked and not too soft. Turn off the heat and stir in cheese.

To start making soufflé, spray non-stick cooking spray on a jelly roll pan or a baking sheet with rim. Line bottom of pan with parchment paper.

Heat margarine in a small saucepan over low heat until melted. Stir in flour, salt and red pepper. Cook stirring constantly until smooth and bubbly.

Remove the pan from the heat. Stir in milk until well combined into the flour mixture. Use a whisk to make the process easier. Cook and stir the mixture until thick and bubbly. Turn off the heat and cool slightly.

Once cooled, add the egg yolks one at a time and whisk it.

In another bowl beat egg whites and white vinegar until stiff but not dry. Gradually stir beaten egg whites to the prepared flour mixture and combine well.

Preheat oven to 180 C.

Spread the prepared mixture to the prepared jelly roll pan or a baking sheet evenly.

Bake in the preheated oven until puffed and golden brown or about 35 to 40 minutes.

While the souffle is baking, place a long piece of foil on a large baking sheet and grease the foil.

Once the souffle is done and is fluffy, Immediately loosen the baked souffle from the pan. Place the foil lined baking sheet over the souffle. Invert souffle onto the foil lined baking sheet. Carefully peel off parchment paper on top of souffle.

Spread the basil flavored vegetables evenly on the souffle and roll up from narrow end. Don't roll the souffle along with the foil. Once you have a souffle roll, slice them to 1-inch thickness and serve immediately.

Serve these Vegetable Filled Souffle Rolls along with a tomato basil sauce for a tasty meal.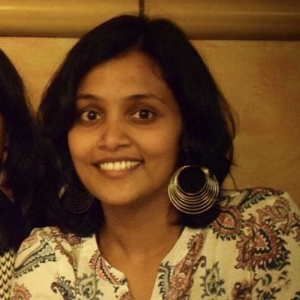 Born in Kerala and brought up in Chennai. Divya is big fan of street foods and die hard fan of Pani Poori. She loves cooking for her hubby and he never insists for anything specific, never complains, never troubles. "When you have a hubby like that, you will always want to treat him with good food :). " This was how her passion for cooking evolved and now she is an expert. Divya derives inspiration from her friends, fellow food bloggers and that has made her an avid blogger herself. She blogs at Dishing with Divya