Vegetarian Pad Thai Recipe (Thai style Stir fried Vegetarian Rice Noodle Dish)
Delicious authentic Thai noodles

Divya Shivaraman
On

Friday, 06 November 2015 00:40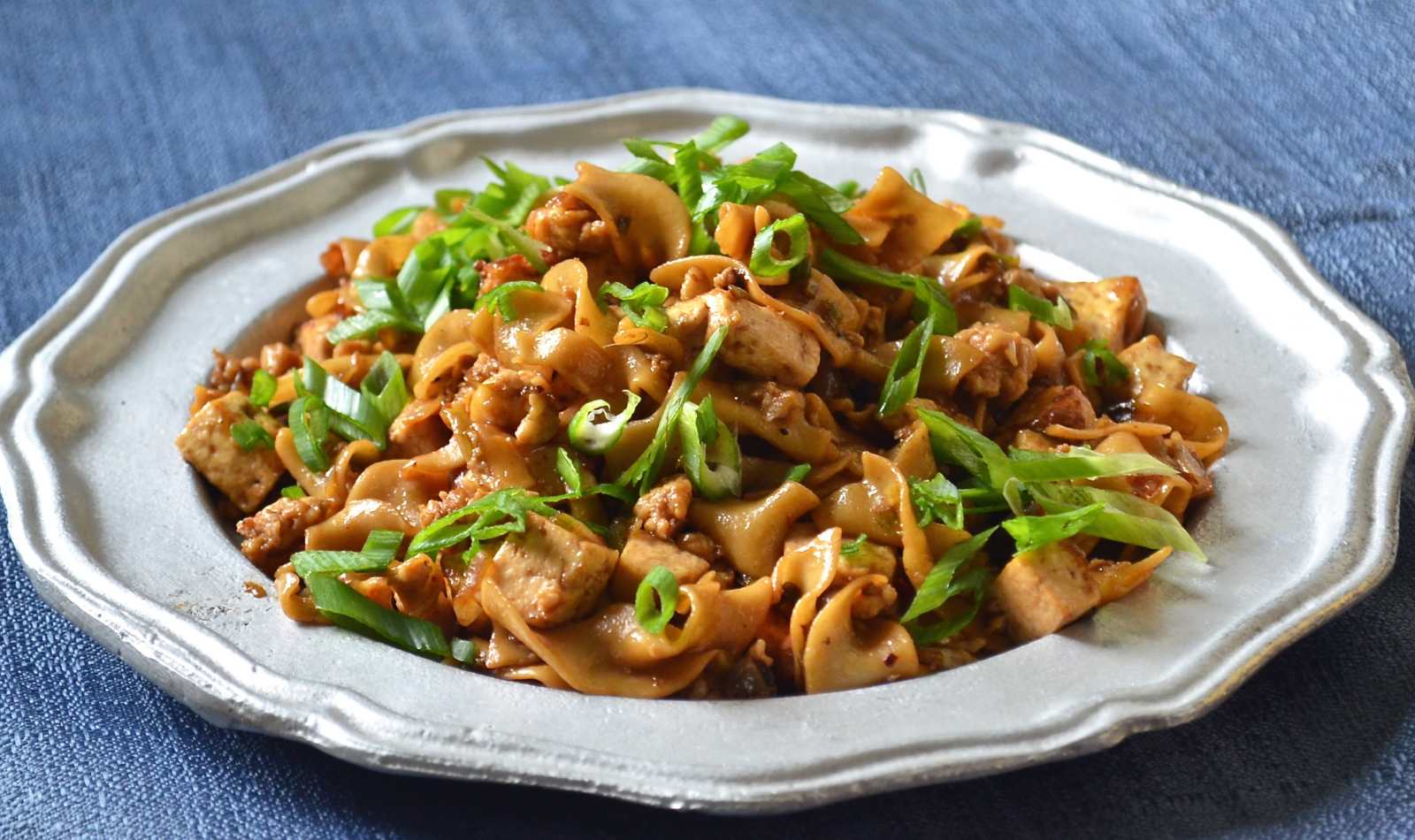 Vegetarian Pad Thai Recipe is a typical Thai-style Stir-fried Vegetarian Rice Noodle Dish that is a popular Thai street-food dish. As the name suggests it is essentially, noodles stir fried with spices, eggs, vegetables and usually fish sauce. This vegetarian version uses soy sauce instead and peanuts to add a crunch that is usually present in this dish. It is usually light, fresh and combines a lot of nutrients from the vegetables, tofu and the rice noodles.
Serve the Vegetarian Pad Thai along with Sweet Corn Vegetable Soup Recipe for a wholesome dinner.
Other recipes that you can try are:
Ingredients
For Pad Thai
100 grams

Tofu

, extra firm
100 grams

Rice noodles

, dry
1

Onion

, diced
1 teaspoon

Garlic

, minced

Spring Onion Greens

, bunch, roughly chopped
100 grams

Bean Sprouts

2

Whole Eggs

, scrambled separately with salt and pepper
2 tablespoons

Sesame (Gingelly) Oil

1

Lemon

, cut into wedges
1/3 cup

Roasted Peanuts (Moongphali)

, coarsely chopped

Cilantro

, chopped for garnish

Salt and Pepper

, as needed
For the sauce
2 tablespoons

Soy sauce

1 tablespoon

Sugar

1/2 teaspoon

Red Chilli flakes
How to make Vegetarian Pad Thai Recipe (Thai style Stir fried Vegetarian Rice Noodle Dish)
To start making Vegetarian Pad thai, first drain the tofu and place it on a plate. In order to remove the excess liquid from it, place another plate over it and top it with a heavy weight. Set this aside until the tofu is drained out completely.

In a pot, bring some water to a boil, so as to cook the noodles. When it begins to boil, add the noodles to it, turn the heat off and allow the noodles to remain for about 7 minutes till soft. Drain them and set aside for later use.

In a small bowl whisk together the soya sauce, sugar and red pepper flakes and keep the sauce aside for later use.

Next, place a non stick skillet or wok on high heat. Add a tablespoon of oil and add onions. Stir fry vigorously until the onions turn brown.

Cut the pressed tofu in bite size cubes and add them into the wok. Cook for couple of minutes or until slightly brown.

Stir in the garlic, scallions, bean sprouts, salt and pepper to taste and stir-fry the vegetables for a couple of minutes on high heat so they cook but remain crunchy.

Add the scrambled eggs into the vegetable tofu mixture and stir to combine. At this stage, turn off the heat on the wok.

Pour in the the prepared soy sauce mixture over the veggies and toss so that everything is coated. Transfer this mixture into a bowl.

Next, in the same skillet heat another tablespoon oil and add the noodles into it. Stir fry for two minutes and then return the vegetable mixture to the skillet. Stir fry until heated thoroughly.

Transfer to the serving bowl. Squeeze lime, sprinkle chopped peanuts and cilantro.

Serve the Vegetarian Pad Thai along with Sweet Corn Vegetable Soup Recipe for a wholesome dinner.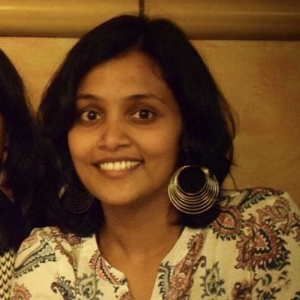 Born in Kerala and brought up in Chennai. Divya is big fan of street foods and die hard fan of Pani Poori. She loves cooking for her hubby and he never insists for anything specific, never complains, never troubles. "When you have a hubby like that, you will always want to treat him with good food :). " This was how her passion for cooking evolved and now she is an expert. Divya derives inspiration from her friends, fellow food bloggers and that has made her an avid blogger herself. She blogs at Dishing with Divya