Veggie Pearl Millet Tart Recipe
This tart with the vegetable filling is just delicious and can be served for your high tea.
In association with Vivatta (ChakkiAtta)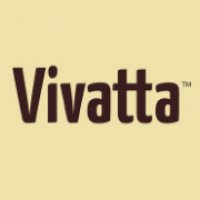 Sasmita Sahoo
On

Monday, 04 December 2017 10:00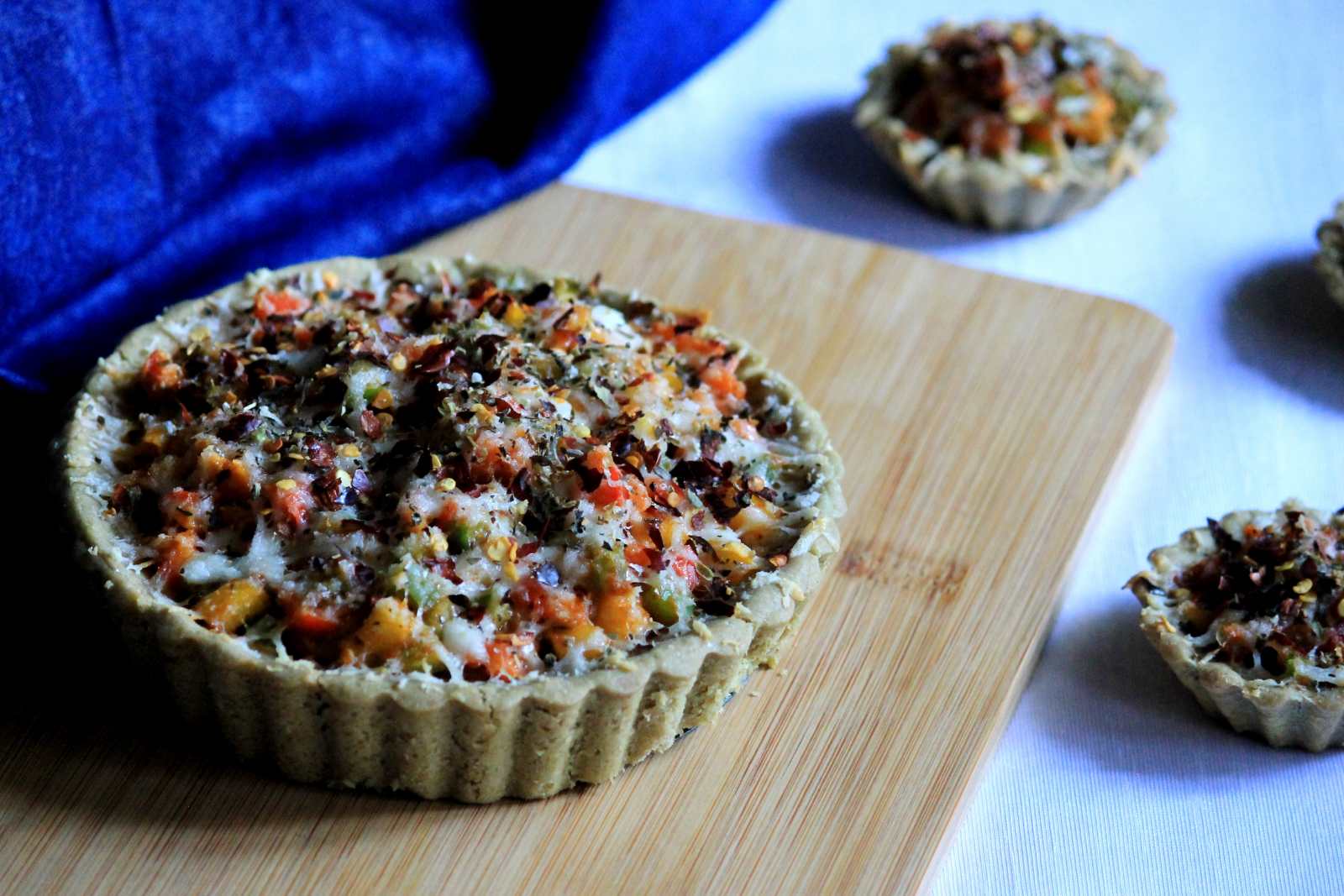 The tart is a baked dish which consists of a filling either sweet or savory on top of a pastry base. Basically tarts have an open top, not covered by pastry. The pastry used for tart is usually shortcrust pastry which does not puff up during baking and always maintains a 'half-fat-to-flour' ratio. Fat (butter, preferably cold) is rubbed with flour to create a loose mixture (like bread crumbs), then bound using a small amount of cold water, rolled out, finally shaped and placed to create the bottom of tart. The butter is employed to give the pastry a rich flavor.
Originally tarts are served as savory type with meat fillings. Modern tarts are mainly fruit-based, often with custard. Here I have come up with a healthy vegetarian version of tart as 'Veggie Bajra Tart'. Healthy tart is this since only whole wheat flour is used along with bajra or pearl millet flour. Pearl millet or bajra is the most widely grown type of millet. India is the largest producer of pearl millet where Rajasthan is the highest pearl millet producing state in India.
Some health benefits of bajra or pearl millet are: Bajra is a starch-rich grain, but the starch in bajra takes longer time to break down thus helping in weight loss as well. It also helps in regulating blood sugar levels and is a good option for diabetics. Bajra has also been known for its cancer-protecting and cholesterol-lowering properties.
Whole Pearl millet / bajra can be used to make khichdi. Pearl millet flour can be used to make roti, dosa, also for baking cakes, tarts etc. These gorgeous, cheese and spicy tartlets or mini tarts will be a big hit at parties. Also since these are healthy, so can be a best option for kids snacks as well. I have opted for only vegetables here, but any choice of meat can be used as filling too. So below is the details method of preparation of these healthy veggie bajra or pearl millet tarts.
Serve Veggie Pearl Millet Tart along with Orange Lemon Tea Cake and Adrak Chai for your next tea party.
If you like this recipe, you can also try other Tart recipes such as
Ingredients
To make the tart
1/2 cup

Whole Wheat Flour

1/2 cup

Bajra Flour ( Pearl Millet)

1 teaspoon

Baking powder

1 tablespoon

Sugar

75 grams

Butter (Salted)

, cold
1 tablespoon

Oil

2 tablespoons

Chilled water

Salt

, a pinch
For filling
2 tablespoons

Paneer (Homemade Cottage Cheese)

, crumbled
1/4 cup

Spinach

, finely chopped
1/4 cup

Red Yellow and Green Bell Peppers (Capsicum)

, finely chopped
1/4 cup

Britannia Cream Cheese

Dried oregano

, as required
1/4 teaspoon

Black pepper powder

4 tablespoons

Mozzarella cheese

Red Chilli flakes

, as required
How to make Veggie Pearl Millet Tart Recipe
To begin making the Veggie Pearl Millet Tart recipe, preheat the oven at 150 degree C. Grease tart molds with oil and keep aside.

In a mixing bowl, sift bajra flour, wheat flour, sugar and salt all together. Add the cubes of cold butter and rub with fingertips until the mixture resembles bread crumbs.

In a small bowl, whisk 1 tablespoon oil, 2 tablespoons cold water and 1 teaspoon baking powder till well incorporated. Add this wet mixture to dry mixture and combine well to form a dough.

It must be a firm dough. Chill the dough by wrapping in a cling film for at least 30 minutes.

After 30 minutes, make small balls from the dough and roll it out to about 1/4th inch width and put it in the tart mold. Press with fingers gently to ensure that the dough evenly covers the mold.

Prick the base of the dough with a fork and bake at 150 degree C for 10 minutes.

Meanwhile, heat oil in a pan. Add finely chopped red, yellow, green bell peppers and cook for about 2-3 minutes.

Next add crumbled paneer, chopped spinach and give a quick stir. Add black pepper powder, oregano, chili flakes and salt. Mix well and cook for about 1 minute.

Allow the veggie mixture to cool down completely. Finally fold in cream cheese, mozzarella cheese with cooled veggie mixture. Filling is ready.

By the time, the tart base must be golden and crisp. Take out from oven and fill each tart base with veggie filling.Grate some mozzarella cheese on top of each tart, sprinkle some chili flakes if desire.

Bake again for 8-10 minutes. Serve these veggie pearl millet hot.

Serve Veggie Pearl Millet Tart along with Orange Lemon Tea Cake and Adrak Chai for your next tea party.