Homemade Tahini Sauce Recipe

Archana Doshi
On

Monday, 11 February 2013 13:00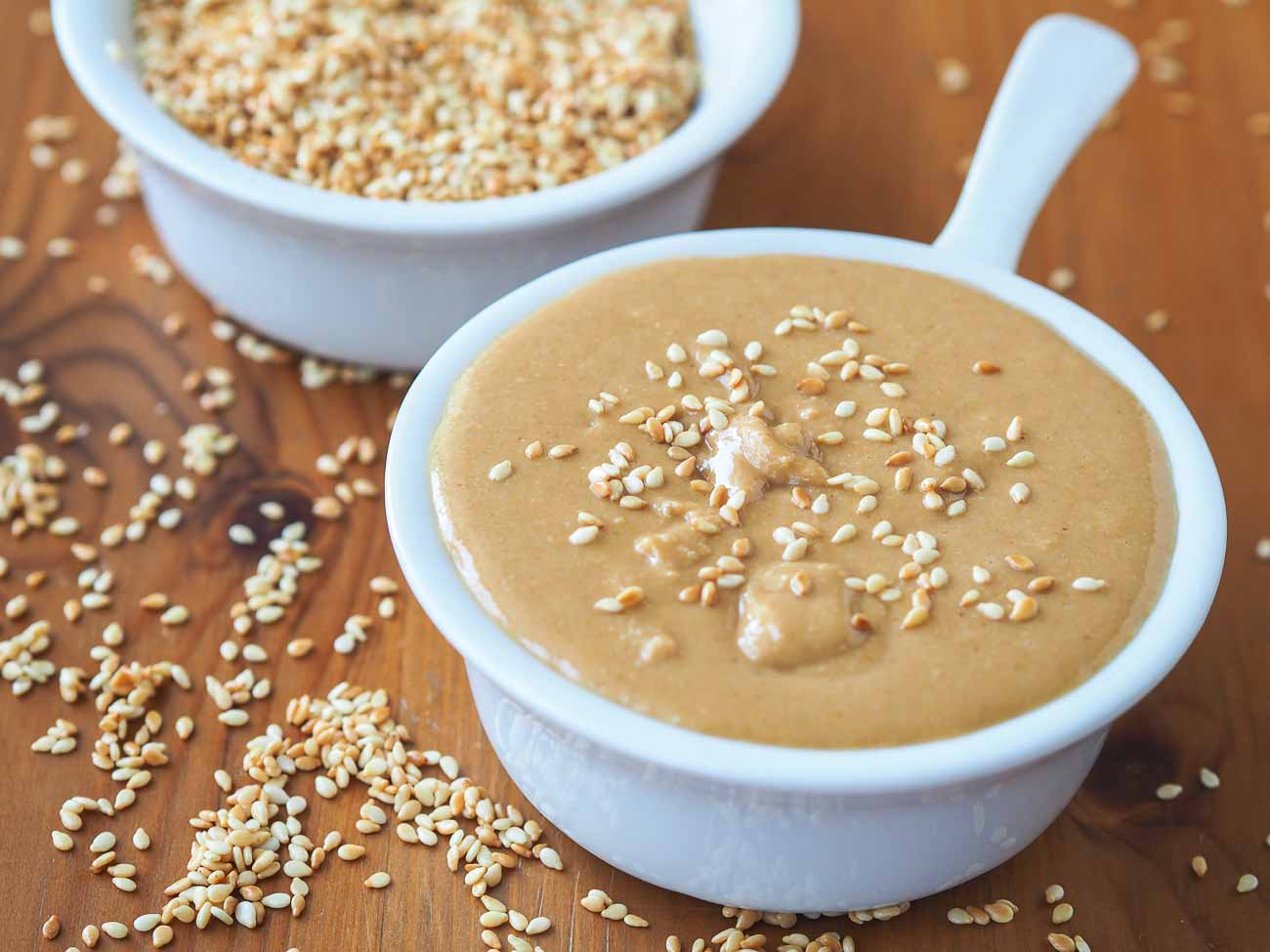 Tahini is a sauce made from sesame seeds and olive oil and used very commonly in the middle eastern cooking. And here is a quick homemade recipe of making it along with olive oil. Tahini is the main ingredient used in hummus and baba ganoush and many other main middle eastern recipes. It is very similar to peanut butter and extremely simple and quick to make.
Serve the Tahini Sauce to make a dressing for the Roasted vegetable salad and enjoy as a meal.
If you are looking for more Home Made sauce recipes here are some :
Ingredients
200 grams

Sesame seeds (Til seeds)

3/4 cup

Extra Virgin Olive Oil
How to make Homemade Tahini Sauce Recipe
To begin making the Tahini Sauce recipe, preheat oven to 180 C. Place the sesame seeds on a baking sheet and toast it in the preheated oven for about 7 to 10 minutes, stirring the seeds frequently to they get evenly toasted.

Do not allow to turn brown. Keep the color light golden. Remove from the oven and allow the sesame seeds to cool completely.

Pour sesame seeds into mini food processor and powder it very well. Once completely powdered blend it along with the 1/2 cup of olive oil.

Blend for about 5 to 10 minutes until the mixture is thick and saucy. Add the remaining olive oil and blend to combine completely.

You can store the tahini in a air tight glass jar for about 3 months in the refrigerator.

Serve the Tahini Sauce to make a dressing for the Roasted vegetable salad and enjoy as a meal.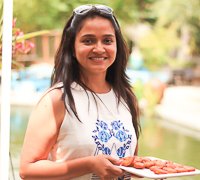 Archana Doshi is the founder of Archana's Kitchen. Archana launched Archana's Kitchen in 2007 as a way to keep track of her and family's recipes, and along the way grew it into one of the most popular cooking websites in the world. Archana is dedicated to helping home cooks be successful in the kitchen. Archana says "I hope you enjoy cooking recipes from my website where the sole effort is to make cooking simple for you. When you try out one of our recipes, we are longing to hear back from you. Do take your time to come back and share your comments, as your feedback means a lot to me"