Tomato Basil Pasta And Pizza Sauce Recipe
Tomato Basil Pasta Sauce is an easy recipe where tomatoes and basil is blended together to make sauce. This sauce can be used on pizza base as well as pastas, or even make gourmet baked dishes like Eggplant Parmigiana etc.

Archana Doshi
On

Wednesday, 23 November 2011 12:14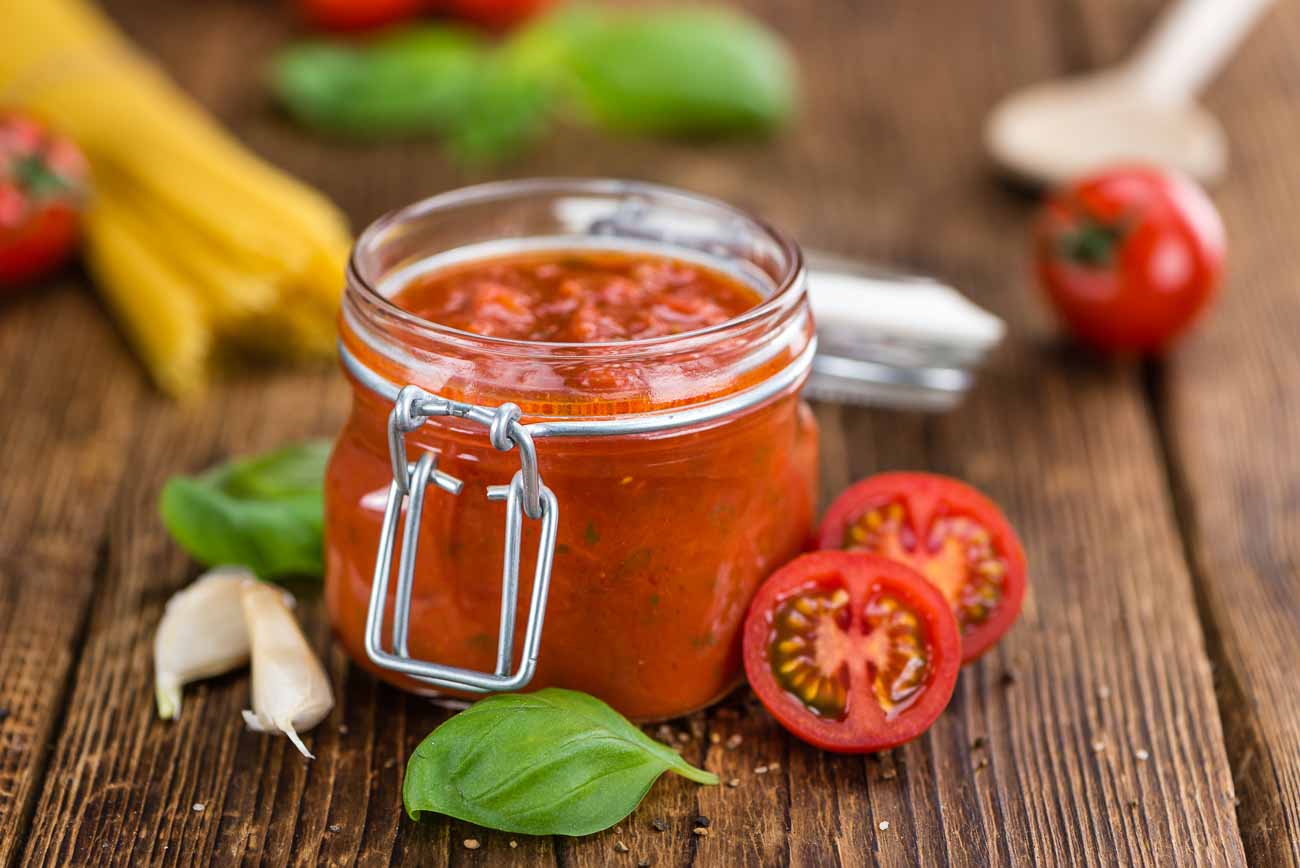 Tomato Basil Pasta Sauce is simple to make at home and also gets ready in no time. Here tomato is cooked and made into a puree. Basil leaves are also added which gives it an extra flavour.
This sauce can be used on pizza base as well as pastas, or even make gourmet baked dishes like Pasta of your choice.
If you like this sauce recipe, you can also try other Homemade Sauce recipes such as:
Ingredients
1 kg

Blanched tomatoes

2 tablespoons

Extra Virgin Olive Oil

4 cloves

Garlic

, finely chopped
1

Onion

, finely chopped

Basil leaves

, a few sprigs roughly torn

Salt

, to taste

Whole Black Peppercorns

, coarsely pounded
2 teaspoons

Sugar
How to make Tomato Basil Pasta And Pizza Sauce Recipe
To begin making the Tomato Basil Pasta and Pizza Sauce Recipe, first boil the tomatoes with required water in a saucepan. Once you see the tomato skin peeling, switch off the heat.

saucWhen the skins has peeled you know the tomatoes are ready. Peel the skin off the tomatoes, remove the core of the tomato and roughly chop them.

Do keep all the juices the tomatoes release, this will add body to the tomato sauce. Keep the chopped tomatoes aside.

In a large saucepan, heat the olive oil over medium heat. Add the chopped garlic and onions. Stir for a few seconds until it begins to sizzle in the oil and the onions soften.

At this stage, add in the chopped tomatoes and the roughly chopped basil leaves, some salt, sugar, black pepper corns and stir to combine well.

We will now use a hand blender to coarsely puree the ingredients together to get a saucy texture.

Cover the pan with the lid slightly ajar and simmer the mixture for 20 to 30 minutes until the sauce is thick.

Keeping the lid slightly ajar helps to thicken the sauce by evaporating the excess water.

Use the delicious fresh Tomato Basil Sauce for Pastas and Pizzas in any other Gourmet Dish like Pasta of your choice.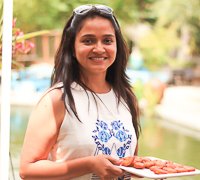 Archana Doshi is the founder of Archana's Kitchen. Archana launched Archana's Kitchen in 2007 as a way to keep track of her and family's recipes, and along the way grew it into one of the most popular cooking websites in the world. Archana is dedicated to helping home cooks be successful in the kitchen. Archana says "I hope you enjoy cooking recipes from my website where the sole effort is to make cooking simple for you. When you try out one of our recipes, we are longing to hear back from you. Do take your time to come back and share your comments, as your feedback means a lot to me"