वाटरमेलन और पम्पकिन सीड्स पौड़ी रेसिपी - Watermelon And Pumpkin Seeds Podi Recipe
वाटरमेलन और पम्पकिन सीड्स पौड़ी रेसिपी दक्षिण भारतीय रेसिपी है जिसे आप अपने रोज के खाने के साथ परोस सकते है. इस पौड़ी को चावल, कीरई सांबर और पत्ता गोभी थोरन के साथ दिन के खाने के लिए परोसे।
Devaki Sonawala
On

Thursday, 24 May 2018 09:00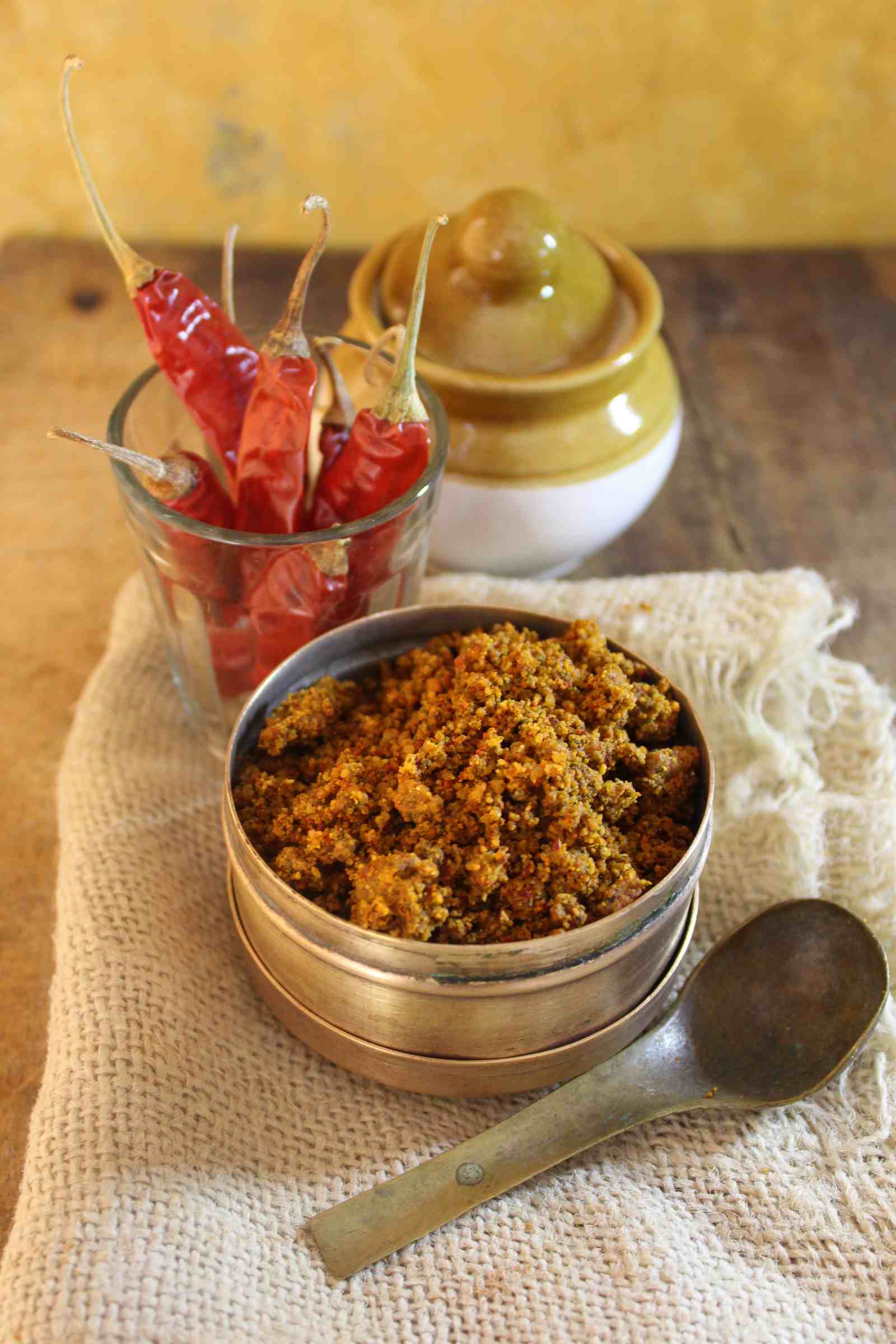 वाटरमेलन और पम्पकिन सीड्स पौड़ी रेसिपी बहुत ही सेहतमंद पौड़ी है जो की बहुत ही ताज़ा स्वाद देती है. क्यूंकि यह सेहतमंद है, आप इसे अपने रोज के खाने में मिला सकते है. इस पौड़ी को बनाए और हमे विश्वास है की आपको यह जरूर पसंद आएगी।
वाटरमेलन और पम्पकिन सीड्स पौड़ी रेसिपी को चावल, कीरई सांबर और पत्ता गोभी थोरन के साथ दिन के खाने के लिए परोसे।
अगर आपको यह रेसिपी पसंद है, तो आप दूसरी चटनी की रेसिपीज भी बना सकते है
Diet:
High Protein Vegetarian
Ingredients
1/4 कप

तरबूज के बीज

, (वाटरमेलन सीड्स)
1/4 कप

कद्दू के बीज

, (पम्पकिन सीड्स)
1/3 कप

सफ़ेद उरद दाल

10

सुखी लाल मिर्च

1/2 कप

कढ़ी पत्ता

1/4 छोटा चमच्च

हींग

नमक

, स्वाद अनुसार
How to make वाटरमेलन और पम्पकिन सीड्स पौड़ी रेसिपी - Watermelon And Pumpkin Seeds Podi Recipe
वाटरमेलन और पम्पकिन सीड्स पौड़ी रेसिपी बनाने के लिए सबसे पहले सारी सामग्री तैयार रखें।

एक कढ़ाई गरम करें। इसमें उरद दाल डाले और सुनहरा होने तक पका ले. गैस बंद करें और अलग से निकाल के रख ले.

उसी कढ़ाई में सुखी लाल मिर्च डाले और 1 मिनट के लिए सेके। अब इसमें कढ़ी पत्ता डाले और कढ़ी पत्ते के कुरकुरे होने तक पका ले. अलग से निकाल के रख ले.

इसी तरह दोनों बीज भी सेक ले. सबको ठंडा होने तक अलग से रख ले.

अब एक मिक्सर ग्राइंडर में साड़ी सकी हुई सामग्री, हींग, नमक डाले और पाउडर बनाने के लिए पीस ले. परोसे।

वाटरमेलन और पम्पकिन सीड्स पौड़ी रेसिपी को चावल, कीरई सांबर और पत्ता गोभी थोरन के साथ दिन के खाने के लिए परोसे।
The seeds require roasting and if you put it in a really hot pan they will splutter and pop all over. In order to avoid this, heat the pan and then switch off the flame.
The curry leaves should be washed and dried completely. I spread it for 5 hours on a kitchen towel.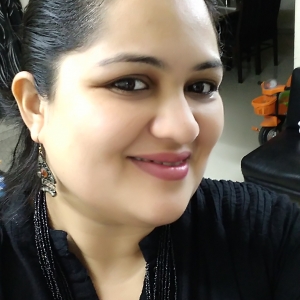 Devaki Sonawala is a blogger, you tuber , recipe developer and a mom of a three year old. Her blog 100recipepromise is dedicated to her daughter. She wants to leave a family legacy of 100 recipes in each category and her aim is to publish a book for her daughter on her wedding day.