White Chocolate Maltesers Fudge Recipe

Priya Suresh
On

Saturday, 13 February 2016 00:48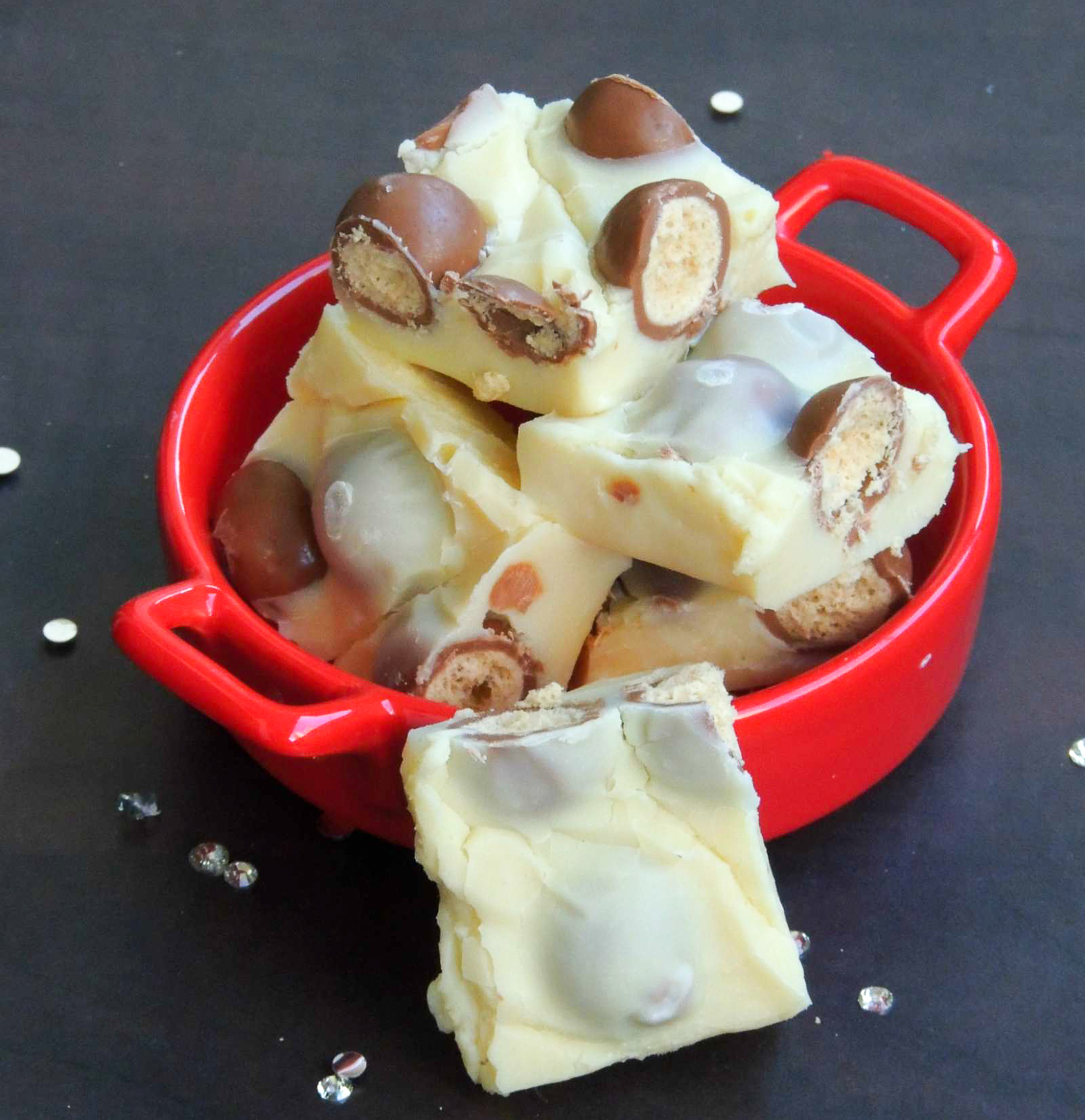 Fudge is a kind of confectionary which can be prepared easily with less efforts and with less ingredients. One can dish out this incredible soft and smooth fudge easily though this dish asks for more than two hours of cooling process. Most of us makes fudge with chocolate, sweetened condensed milk while some goes for milk, sugar and butter along with chopped chocolate chunks or chocolate chips. You can add nuts or dry fruits in fudge and some fudge use maltesers. The addition of maltesers definitely gives this fudge a crunchy texture and delicious taste.
Make the White Chocolate Maltesers Fudge Recipe as a quick and simple dessert for your family or even for your kids birthday party.
If you like this recipe, you can also try other Dessert recipes such as
Ingredients
250 grams

White Chocolate

, roughly chopped
200 grams

Condensed Milk

, sweetened
200 grams

Maltesers
How to make White Chocolate Maltesers Fudge Recipe
To begin making the White Chocolate Maltesers Fudge Recipe, line a small square baking tray with a baking paper and arrange the maltesers in a single layer over the bottom of the tray.

Place the condensed milk and the white chocolate in a sauce pan over low heat and melt the white chocolate in the condensed milk. Keep stirring continuously until the white chocolate melts completely.

Once the chocolate has melted, pour the white chocolate mixture over the maltesers.

The maltesers should be covered completely in the white chocolate sauce.

Place the White Chocolate Maltesers Fudge in the refrigerator for at least 3 hours or until set.

Cut the White Chocolate Maltesers Fudge into squares and serve.