Whole Wheat Lemon & Cranberry Muffins Recipe

Monika Manchanda
On

Wednesday, 19 August 2015 00:06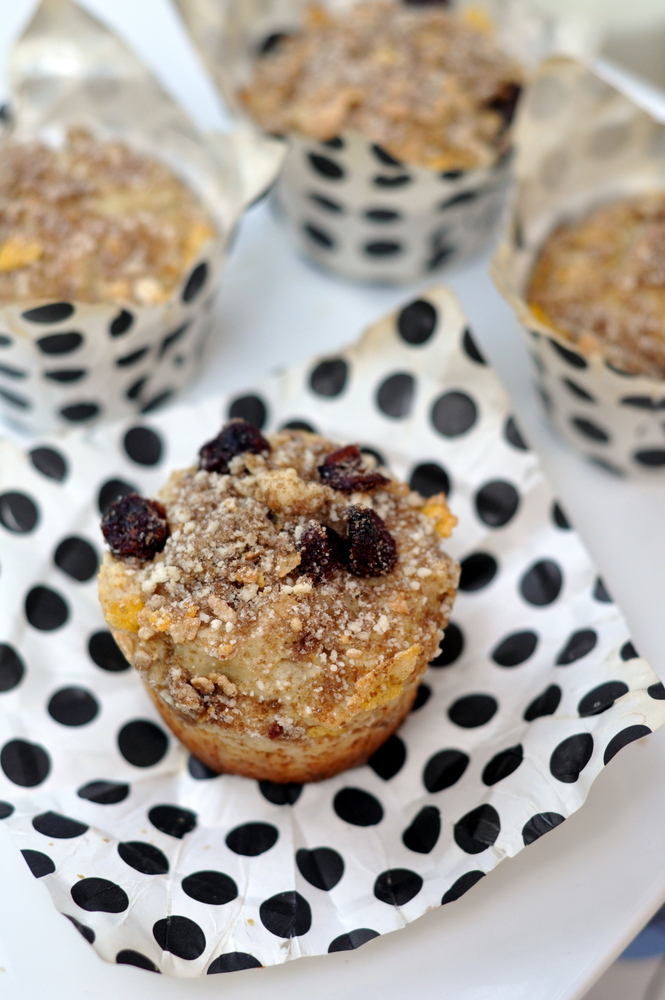 The Whole Wheat Lemon & Cranberry Muffins Recipe are fantastic weekend breakfasts, specially if you do whole wheat and cut down on processed sugar in it. They are a perfect treat to the soul after a tiring week. The Whole Wheat Lemon & Cranberry Muffins have a special tartness from the lemon and cranberry and completely refreshing to the palate along with a cup of chai or coffee. Serve these Whole Wheat Lemon & Cranberry Muffins for breakfast, pack into a snack box or even serve it for the tea parties.
Note: You can also make this muffin eggless (egg free) by using the flax meal egg replacer recipe.
Here are more similar recipes for you to try
Ingredients
1-1/2 cups

Whole Wheat Flour

3/4 cup

Coconut Sugar

2

Whole Eggs

, or 2 flax eggs
1/2 cup

Buttermilk

1 tablespoon

Lemon zest

1/2 cup

Cranberries

1 teaspoon

Baking powder

1 teaspoon

Vanilla Extract

For the topping
1 tablespoon

Corn flakes

, or meuseli
1 tablespoon

Brown Sugar (Demerara Sugar)

1 tablespoon

Cranberries
How to make Whole Wheat Lemon & Cranberry Muffins Recipe
To begin making the Whole Wheat Lemon & Cranberry Muffins Recipe, preheat the oven to 180 C and also line the cupcake tray or grease and dust.

In a large bowl, whisk together all the dry ingredients apart from the ones for the topping, i.e, whole wheat flour, sugar, dried cranberries, almonds and baking powder.

In another bowl, lightly whisk together the eggs, melted butter, buttermilk and vanilla

Gently combine the wet ingredients in the dry taking care not to over mix the muffin batter.

Pour the Whole Wheat Lemon & Cranberry Muffins batter into the lined cupcake tray and bake for about 16 minutes or done at 180 C. You will know the muffin is done when you insert a pick in the center and it comes out clean.

Once done, remove from the oven and allow it to cool a bit before you can serve.

Serve the Whole Wheat Lemon & Cranberry Muffins, warm along with a glass of milk or orange juice for a tasty, healthy yet indulgent weekend breakfast.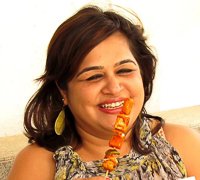 Monika is ex-IT person turned into a Food Blogger, Consultant, Home Baker and an Amatuer Food Photographer. From one role to many, she feels it's been an exciting journey. She is also the author of the hugely popular food blog "Sin-A-Mon Tales" in which she shares her reviews, recipes and food stories from her travels and childhood. She also writes for many online websites and publications. She is also an avid reader, an obsessive traveller and is always looking for food history and culture.