Whole Wheat Mushroom Spinach Calzone Recipe
It's fun to dip these calzones into the sauce and you will be relishing every bite.
In association with Vivatta (ChakkiAtta)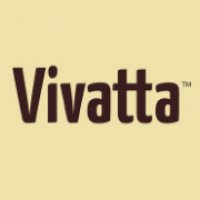 Jyothi Rajesh
On

Saturday, 06 February 2016 00:40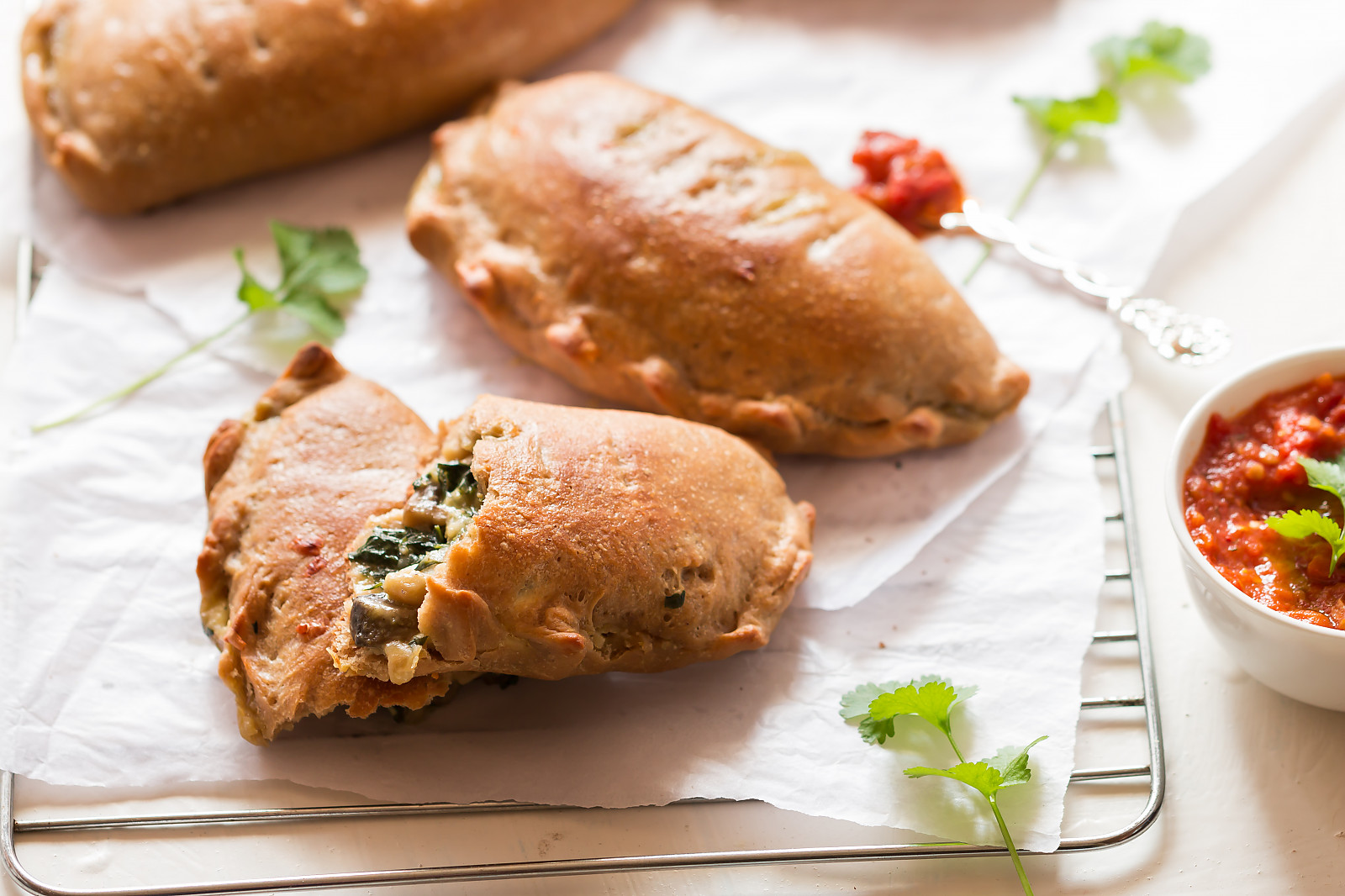 Calzone is a folded stuffed oven pizza. The Whole Wheat Mushroom Spinach Calzone is stuffed with the combination of nutritious mushrooms and spinach. Addition of cheese like Low fat ricotta and mozzarella make these Whole Wheat Mushroom Spinach Calzone healthy yet tasty. These are very easy to make with a little preparation involved. Plus a whole-wheat crust made from Vivatta Chakki Atta is an added bonus. Vivatta is a pure & premium whole-wheat flour, also known as "chakki-atta".
Serve Whole Wheat Mushroom Spinach Calzone with Spicy Marinara sauce on the side. It's fun to dip these calzones into the sauce and you will be relishing every bite. Make it as a snack for your pizza parties, tea parties, or even put it in your kids snack box. Kids can easily pick it up just like a sandwich and eat without any hassle.
You can try more such recipes like Whole Wheat Roasted Vegetable Pizza Pockets Recipe, Whole Wheat & Ragi Crust Skillet Pizza Topped With Roasted Zucchini & Olive, Roasted Vegetable Pizza with Oat Flour Crust for your pizza parties and tea parties.
Did you know: Mushrooms are an exceptionally nutrient-dense food, with one serve offering a surprising amount and array of essential nutrients. Mushrooms are naturally low in sodium, fat, cholesterol,and calories and have often been referred to as "functional foods." The fiber, potassium and vitamin C content in mushrooms all contribute to cardiovascular health. Potassium and sodium work together in the body to help regulate blood pressure. Consuming mushrooms, which are high in potassium and low in sodium helps to lower blood pressure and decrease the risk of high blood pressure and cardiovascular diseases.
Ingredients
For whole wheat pizza dough
1-1/2 cup

Whole Wheat Flour

1/4 cup

Water

, lukewarm + extra if needed
1 tablespoon

Active dry yeast

1 teaspoon

Sugar

Salt

, to taste
1 teaspoon

Extra Virgin Olive Oil

For spinach mushroom stuffing
200 grams

Button mushrooms

1-1/2 cup

Spinach

, finely chopped
1

Onion

, finely chopped
5 cloves

Garlic

, grated

Salt

, to taste

Black pepper powder

, to taste
1/2 cup

Mozzarella cheese

1/2 cup

Ricotta Cheese

1 teaspoon

Extra Virgin Olive Oil

Milk

, for brushing 
How to make Whole Wheat Mushroom Spinach Calzone Recipe
For making the spinach mushroom stuffing:

To begin making Whole Wheat Mushroom Spinach Calzone, first start preparing the spinach mushroom stuffing. Place a pan on medium heat and add 1 teaspoon of olive oil in it. Add grated garlic and saute for 10 seconds. Add finely chopped onions and cook till onions turn soft . Do not brown the onions.

Now add chopped mushrooms and cook on low flame. Mushrooms will start to release a lot of water.. After about a minute add the chopped spinach. Add salt and pepper powder to taste. Cook until mushrooms are done and raw smell from the spinach disappears. Do not overcook the veggies. If the mushroom-spinach mix is still watery, cook the veggies on high heat for a 1-2 minute so that water from the veggies evaporates to the maximum.

For making the whole wheat pizza dove:

To make whole wheat pizza dough, add yeast, sugar in a mixing bowl and pour lukewarm water, let it rest for 5 minutes until the yeast starts bubbling. Make sure that the yeast reacts according to the instructions on the yeast packet before you add it to the flour.

In another bowl, add flour, salt and mix with your fingers, make a well in the center and pour in the yeast mixture. Mix well. Knead the dove for about 5-10 minutes. You can then proceed to make the pizza base now.

Clean the kitchen counter , dust with some Vivatta whole wheat flour, transfer the dough onto the counter and start kneading. Knead until the dough becomes smooth, soft and shiny.

Place the dough into the bowl used for kneading, and cover it with a damp cloth. Set it aside for 1 to 1-1/2 hours, for the dough to rise. After resting , the dough should rise to double the original size.

Once the dough is risen,use your fist to press down the dove, this is done to release all the air that would have collected. Gently knead for another 2 minutes and pizza dough is ready to use.

Make equal small round portions of the dough. Take one portion at a time on a kitchen counter and flatten it with your hand or a rolling pin to a round shape.

For baking the calzones:

Spread about 1 tablespoon of ricotta mozzarella cheese each on the pizza base evenly. Add one tablespoon of mushroom-spinach mixture and top it with both variety of cheese again. Fold carefully into half into a semi circle. Seal the edges with water to prevent the cheese from oozing out. With a sharp knife make some slits on the surface of calzone to prevent it from bursting. This also ensures even cooking. Repeat this step for rest of the dough.

Place the calzone carefully on a baking tray lined with parchment paper. Keep them apart about 2 inches. Brush with milk and bake them in pre-heated oven at 200 degree centigrade for about 20 minutes or until you seethe calzones becoming golden brown. Turn off the oven and take out the baking tray carefully.

Serve the delicious Whole Wheat Mushroom Spinach Calzone hot with Spicy Marinara sauce in a Serving Platter.