Whole Wheat Oats And Pesto Bread Recipe
A delicious and tasty bread recipe

Monika Manchanda
On

Thursday, 17 September 2015 00:18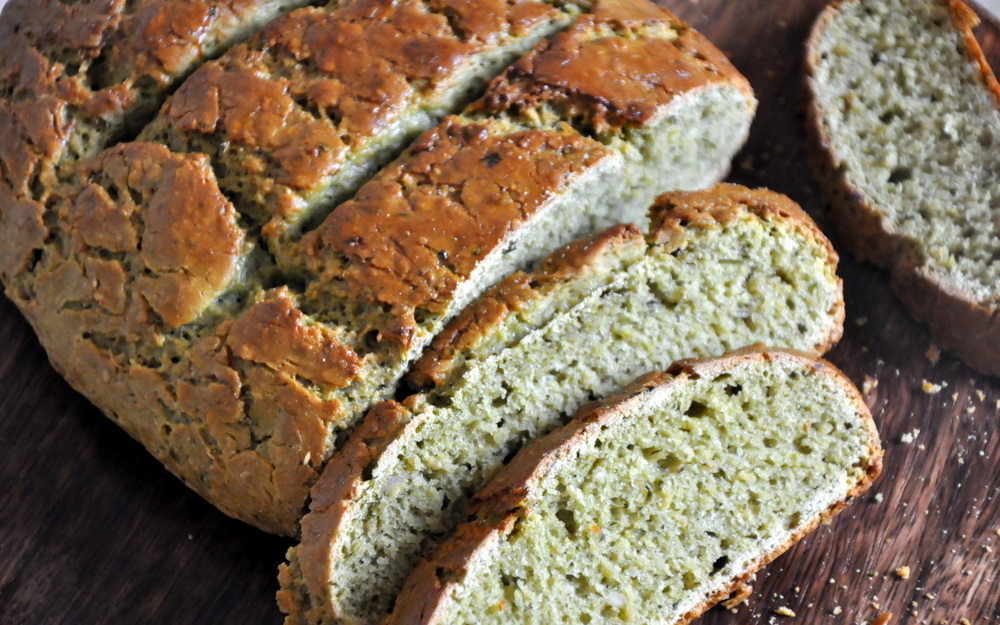 The Whole Wheat Oats And Pesto Bread is a wholesome homemade bread that you can make at home and give an Italian touch to your kitchen. When whole wheat, oats and pesto meet all you have is a goodness redefined. The Oats and Pesto Bread is a perfect start to your day. It makes great sandwiches or for dinner along with a soup and salad.
Serve the Whole Wheat Oats And Pesto Bread once it has cooled down along with Minestrone Soup for a weeknight dinner.
Other recipes that you can try are:
Ingredients
3/4 cup

Whole Wheat Flour

1/3 cup

Instant Oats (Oatmeal)

3 tablespoons

Homemade Basil Pesto

1 teaspoon

Active dry yeast

2 tablespoons

Extra Virgin Olive Oil

1 teaspoon

Salt

1 teaspoon

Garlic powder
How to make Whole Wheat Oats And Pesto Bread Recipe
To begin making the Whole Wheat Oats And Pesto Bread Recipe, mix the flour, oats, salt, yeast, garlic and pesto together either using the paddle attachment of your hand mixer. (If you are using active dry yeast or fresh yeast you will have to let the yeast stand in water for 10 minutes before mixing)

When it's just about combined, switch to the dough hook and slowly add warm water and knead it starts looking a dough like. Add the oil at this stage and knead using the hand mixer for about 5 minutes until you notice the dough begins to come away from the sides of the pan.

If you are kneading by hand continue kneading for 10 minutes or so. You need to knead it the dough is soft and elastic in nature.

Once you have kneaded the dough, place the dough in a greased bowl, covered with cling wrap and leave it in a warm place for 1 to 2 hours till it rises and becomes double in size.

Once you notice the dough has doubled in size after a couple of hours, knock back all the air out of the fermented dough and knead it gently again for about 2-3 minutes. At this point of time don't be very harsh with your dough.

Let the dough rest for another 15 minutes.

Knock back the air again and shape it into a desired shape and place it on the baking tray.

Let it proof again (rise) for about 45 minutes or so till it doubles. About 15 minutes after, preheat your oven to 250 C.

Brush the bread with egg wash (optional but it gives the crust a beautiful color, if you don't want to use egg you can also use oil + milk to brush the bread)

Reduce the temperature of the oven to 200 C and place the bake the bread for about 35 minutes or until the crust is browned and the bottom of the bread sounds hollow when tapped.

Remove the bread from the oven and allow it to cool completely before you can serve.

Serve the Whole Wheat Oats And Pesto Bread once it has cooled down along with Minestrone Soup for a weeknight dinner.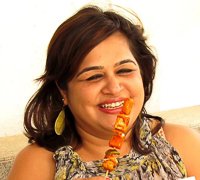 Monika is ex-IT person turned into a Food Blogger, Consultant, Home Baker and an Amatuer Food Photographer. From one role to many, she feels it's been an exciting journey. She is also the author of the hugely popular food blog "Sin-A-Mon Tales" in which she shares her reviews, recipes and food stories from her travels and childhood. She also writes for many online websites and publications. She is also an avid reader, an obsessive traveller and is always looking for food history and culture.