Whole Wheat Sunflower Seed Bread Recipe
In association with Vivatta (ChakkiAtta)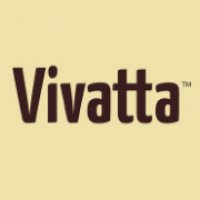 Archana Doshi
On

Thursday, 14 May 2015 10:13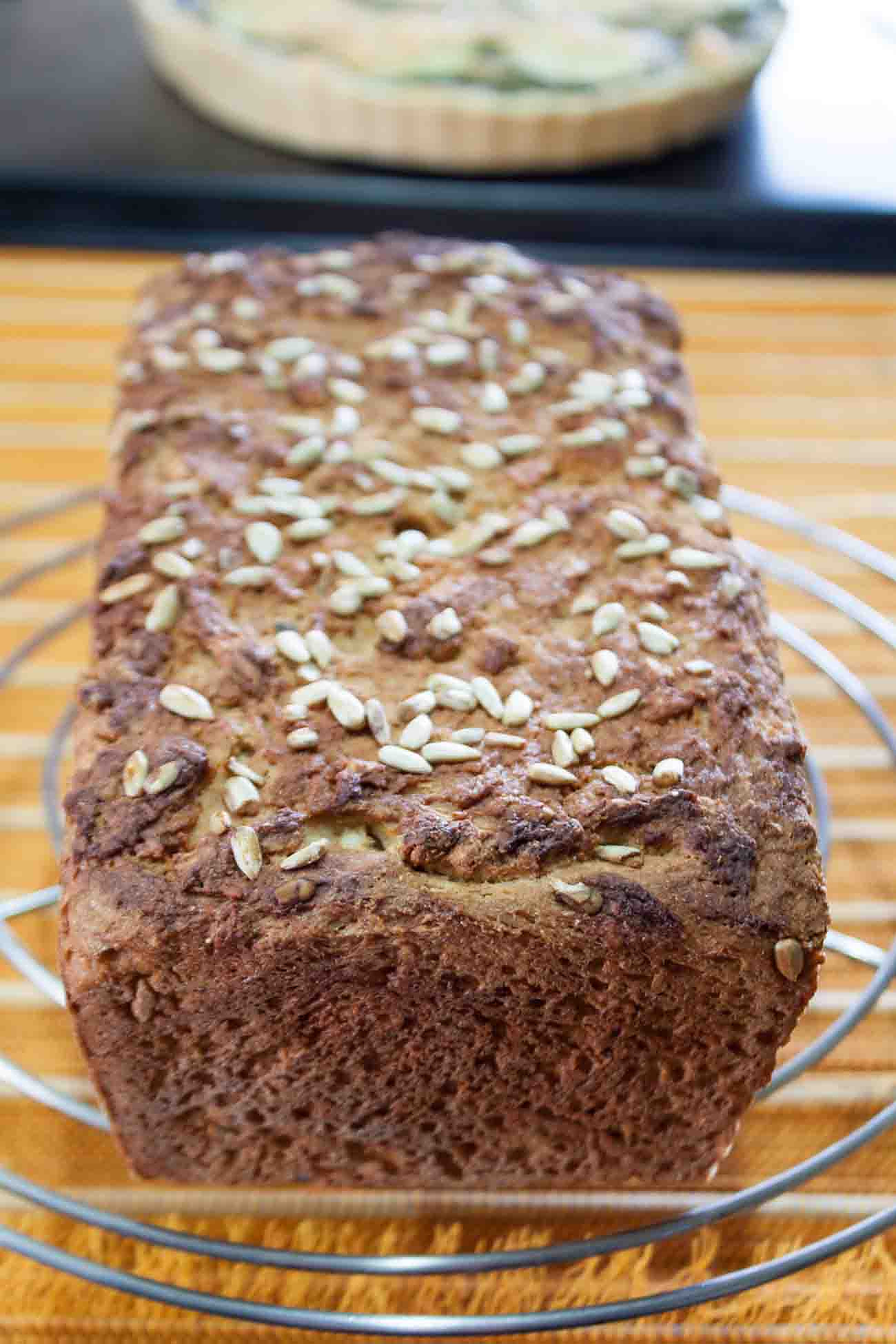 The Whole Wheat Sunflower Seed Bread is a fantastic and simple bread to make at home. When you start making your breads at home, you will never buy the store bought breads again. This bread is not completely whole wheat, but has a combination of oat flour, whole wheat flour and also the all purpose flour. Its got the crunch from the sunflower seeds and the flavours from the olive oil. All it takes is a 10 minutes of your time to knead the dough.
Whole Wheat Sunflower Seed Bread makes a great bread for parties as well.
Serve Whole Wheat Sunflower Seed Bread along with Tzatziki Dip or with your evening masala chai.
Other recipes that you can try are:
Ingredients
Dry Ingredients
1/2 cup

Sunflower seeds

, roasted
1 cup

Whole Wheat Flour

1/2 cup

Oats Flour

1 cup

All Purpose Flour (Maida)

1-1/2 teaspoon

Active dry yeast

, Active dry yeast
Wet Ingredients
3 tablespoons

Honey

1/2 teaspoon

Salt

1/4 cup

Curd (Dahi / Yogurt)

1-1/4 cups

Water

1/4 cup

Olive Oil
How to make Whole Wheat Sunflower Seed Bread Recipe
To begin making the Whole Wheat Sunflower Seed Bread Recipe, we will first make sure we have all the ingredients ready. Do make sure you have yeast that has been bought fresh. I most often use the sourdough culture I make at home or the active instant dry yeast.

Combine all the wet ingredients in a small mixing bowl and keep aside. Keep as few sunflower seeds aside for sprinkling on the top of the loaf. Toss this extra sunflower seeds in a little honey and keep aside.

Combine all the dry ingredients in a large mixing bowl of the bowl of the stand mixer. A stand mixer helps to a great extent when you make breads at home. The process of kneading gets super simplified especially when you bake breads.

Gradually add the wet ingredient mixture to the flour mixture and keep kneading it you get a smooth and soft dough. If you feel the dough has become too soft, add in some flour and knead again. And if you feel that the dough is dry, add a little water and knead.

Once all the ingredients have come together. Knead well for about 5 minutes using all your muscle powder. After which, place it in a bow, cover the bowl and allow it to rise and double. This would take about 3 hours.

After the sunflower bread dough has doubled in size, remove it from the bowl and knead again.

Transferred dough to a greased bread pan, covered and let rise again for 30 minutes. After 30 minutes, sprinkle the remaining sunflower seeds on the top of the loaf and lightly press it in.

Preheat the oven at 180 C and place the risen loaf in the oven and bake for 30 to 40 minutes.

Testing breads is not like a cake, where you insert a tester and it will come out clean. You will have to remove the loaf from the pan and tap the bottom of the loaf. If it does not sound hollow or is not golden enough, then we put it back in the oven to bake.

The main test is the "Tap - Hollow Sound Test" for testing whether the bread is baked.

Once the bread has passed the deep golden colour test and the "Tap - Hollow Sound Test", then remove from the oven and allow it to cool.

Serve Whole Wheat Sunflower Seed Bread along with Tzatziki Dip or with your evening masala chai.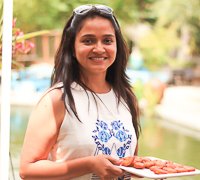 Archana Doshi is the founder of Archana's Kitchen. Archana launched Archana's Kitchen in 2007 as a way to keep track of her and family's recipes, and along the way grew it into one of the most popular cooking websites in the world. Archana is dedicated to helping home cooks be successful in the kitchen. Archana says "I hope you enjoy cooking recipes from my website where the sole effort is to make cooking simple for you. When you try out one of our recipes, we are longing to hear back from you. Do take your time to come back and share your comments, as your feedback means a lot to me"