Almond Butter Recipe
A deliciously luscious homemade Almond Butter recipe - Make Almond Butter at home with just 3 easy steps, you can use it in your smoothies, desserts or even slather it on your morning breakfast toast!

Archana's Kitchen
On

Monday, 13 February 2017 00:00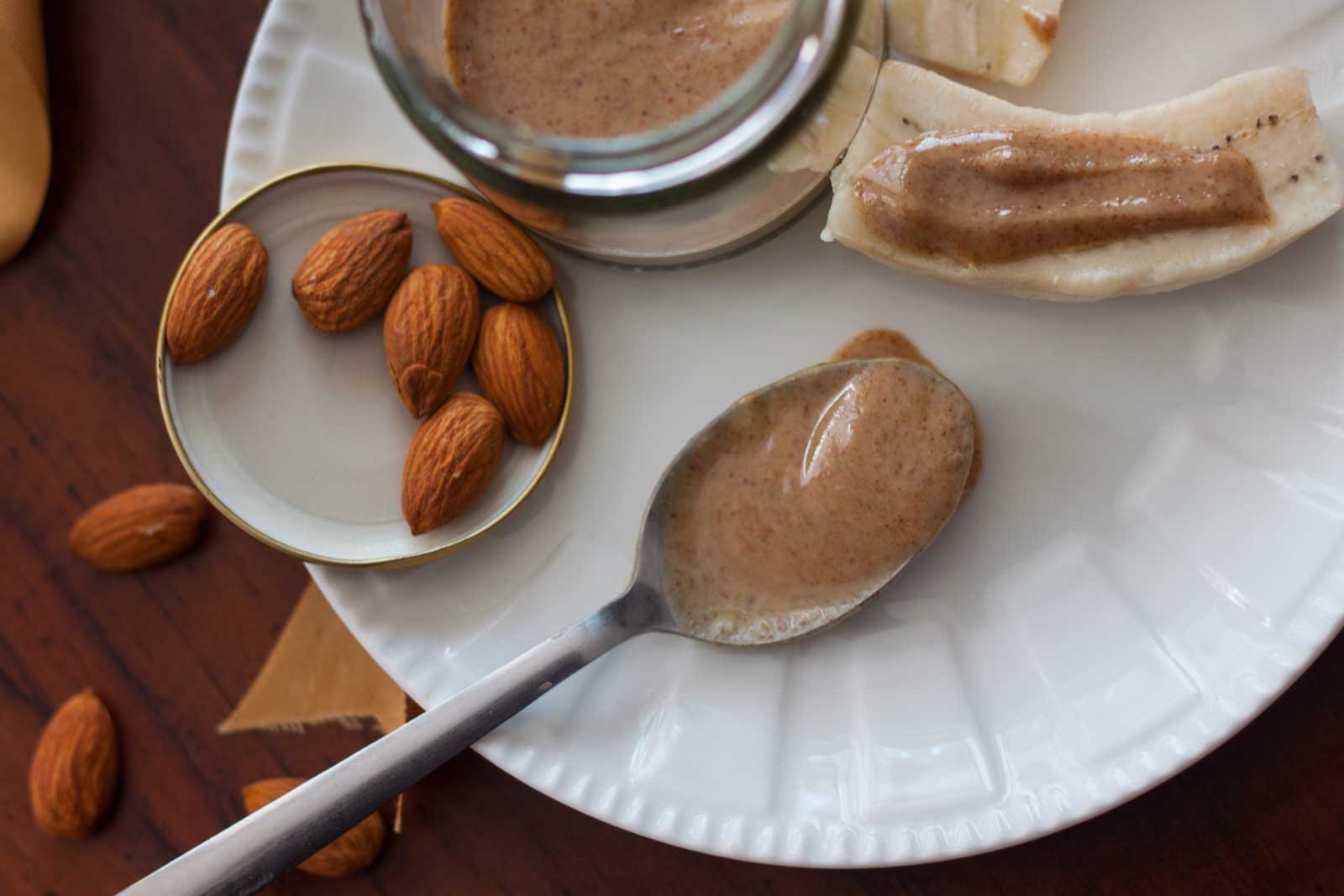 Almond Butter Recipe is must try recipe which is a substitute for vegan ingredients like butter / peanut butter. All you need is some almonds and patience to create this delicious and luscious, creamy butter. The butter once made can be used to make various ingredients like smoothies, desserts and energy bars or it can be just topped on your everyday toast and had for your breakfast as a healthy way to start your meal.
Almonds are rich in fiber, proteins, magnesium and vitamin E . It helps in lowering the blood sugar levels also in the body which is good for Diabetics. They can also reduce hunger and promotes weight loss.
Serve the Almond Butter Recipe along with toasted whole wheat bread or in a Almond Butter Energy Bar recipe.
if you are looking for more Energy Bars here are some :
Ingredients
1 cup

Whole Almonds (Badam)

1 tablespoon

Extra Virgin Olive Oil
How to make Almond Butter Recipe
We begin making the Almond Butter by preheating the oven to 180 degree Celsius for 10 minutes. Spread the almonds on a tray and bake it for about 10 minutes. Till it turns golden brown.

If you don't have an oven, you can roast the almonds in a pan on low heat until they are golden brown.

Once done rest for 2 minutes and add it to a food processor along with a tablespoon of olive oil.

Let the processor run for about 10-20 minutes, be patient enough, because this might take some time till the almonds release its oil out.

At one point the powder will start to become like a thick paste, when it reaches that stage you can turn off the food processor.

Serve Almond Butter along with toasted whole wheat bread or use it as an ingredient in an Almond Butter Energy Bar .