Asian Carrot Ginger Lentil Soup Recipe
It is simply delicious and children will love to eat as nutritious soup meal if you add a cup of rice in it.

RUBY PATHAK
On

Saturday, 25 November 2017 10:00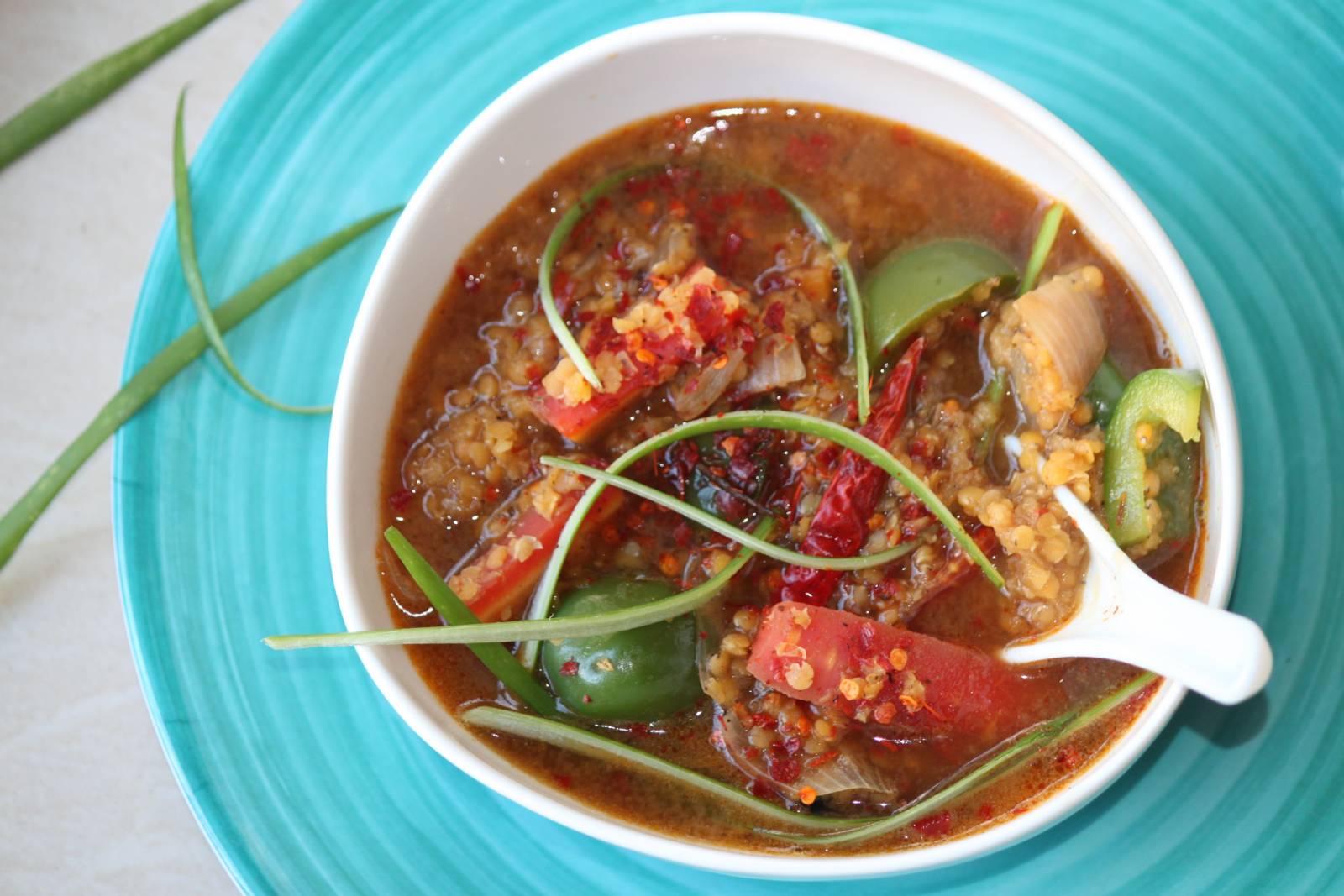 Asian Lentil Soup is a healthy recipe with full of protein and fiber contents. If you are a traveller or have to depend on eating most of the meals from outside then lentil soups from soup menu are best alternatives. Asian vegetables and the broth that well tempered in sesame oil with a spoonful of soya sauce is the magic behind the transformation in taste. Apart we all can cook this variation for making daily lentil dish. It is simply delicious and children will love to eat as nutritious soup meal if you add a cup of rice in it.
Serve Asian Carrot Ginger Lentil Soup along with Carrot Ribbon Salad With Asian Sesame Dressing for a simple and healthy weekday dinner.
If you likw this recipe, you can also try other Soup recipes such as
Diet:
High Protein Vegetarian
Ingredients
1/2 cup

Mixed lentils

1

Carrot (Gajjar)

1

Onion

1

Green Bell Pepper (Capsicum)

1

Celery

2 inch

Ginger

, sliced
1

Fresh Red Chilli

2-1/2 cup

Vegetable stock

1 teaspoon

Dark soy sauce

1 teaspoon

Sesame (Gingelly) Oil

1/4 teaspoon

Sesame seeds (Til seeds)

2

Spring Onion (Bulb & Greens)

Salt

, to taste
How to make Asian Carrot Ginger Lentil Soup Recipe
To begin making the Asian Carrot Ginger Lentil Soup recipe, wash the lentil and soak for 5 minutes.

Cut the vegetables in chunks and the scallion into long thin strips. Heat a medium saucepan with oil, ginger, red chilli and sesame seed. Let it cook for about 15 seconds.

After 15 seconds, add the celery and onions fry for a minute. After a minute, add rest of the vegetables. Mix it properly and let it cook for another minute.

After a minute, add the water and lentil. Let it fully cook until the grains start to break. Add soya sauce and salt. Pour the soup in a big soup bowl and garnish with scallions on top.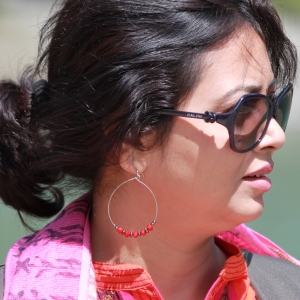 Apart from being a co-director for our online fashion brand I am one self taught and passionate recipe developer. My family and friends love my cooked recipes for the last 20 years both when I was staying abroad and also at present in my homeland. My mission is to make cooking fun and make it better, beautiful, simple, tasty, healthy using organic ingredients. Finally turn my hobby to a career for the rest of my life which at present is my dream food business, TASTY FUSION. I am really thankful to my parents and family for inspiring and supporting me. Grateful to food networks of USA,AUSTRALIA AND INDIA to feed my passion and bring it to life. Online Recipe Websites, recipe books, Magazines are fresh air that fuel my hobby and creativity. Love to innovate,experiment recipes from world cuisine. Yoga, Gym Workout, Travel, Home making, Music are few of my interests. I just love my Life. For collaboration and information,please contact me at: ruby_pathak@yahoo.com Appreciate your interest in my page.