Assamese Amitar Khar Recipe
Delicious raw papaya sabzi recipe

Karthika Gopalakrishnan
On

Sunday, 05 March 2017 00:08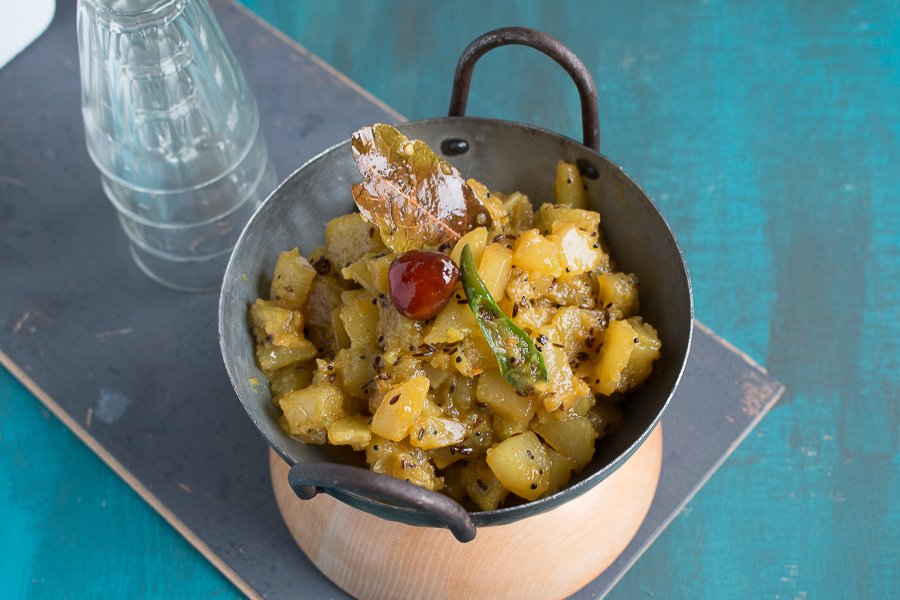 Amitar Khar is a traditional Assamese dish and their meals always begin with khar. The dish is prepared with unripe papayas cooked with chillies and panch phoran. It is considered that khar cleanses the stomach and hence, Assamese has a tradition of consuming khar initially during their meal. The unripe papayas blended well with the mild spices tastes really awesome when served with hot rice and dal. Prepare Assamese Amitar Khar Recipe and serve with hot steamed rice and Thekera Tenga Recipe.
Take a look at more Assamese recipes that you will also love
Note: Traditionally, Assamese use a pinch of soda to this recipe, but I have skipped it.
Ingredients
1

Raw papaya

, de skinned & chopped into small cubes
2 tablespoon

Mustard oil

3

Green Chillies

, slit into halves
1

Bay leaf (tej patta)

2

Dry red chillies

1/2 teaspoon

Panch Phoran Masala

Salt

, to taste
2 teaspoons

Cooking oil

For Panch Phoran Whole Spices
1/4 teaspoon

Fennel seeds (Saunf)

1/4 teaspoon

Cumin seeds (Jeera)

1/4 teaspoon

Kalonji (Onion Nigella Seeds)

1/4 teaspoon

Mustard seeds

1/4 teaspoon

Methi Seeds (Fenugreek Seeds)
How to make Assamese Amitar Khar Recipe
To prepare Assamese Amitar Khar Recipe, get ready with all the ingredients. Pound the panch phoran in a mortar and pestle such that it becomes easy to diffuse the flavours in to the recipe.

Heat a kadai with cooking oil. Once the oil is hot, add panch phoran pounded spices, bay leaf, and dry red chilli. Let the seeds splutter.

Once it splutters, add raw papaya, green chillies.

Mix them well and cook with the lid covered until the papaya pieces are softened and cooked well. Stir often to avoid being burnt at the bottom. (You can add a tablespoon of water to prevent this)

Cook until the water evaporates completely from the papaya.

Serve Assamese Amitar Khar Recipe with steamed rice and Thekera Tenga Recipe.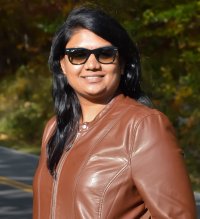 Karthika Gopalakrishnan is a software Engineer by Profession. Being a foodie from childhood, she loves to immerse herself in the aroma of spices and their delicacies. According to her, cooking is a therapy which unwinds the hassles and bustles of a day. As said, the easiest way to enter into the heart of a person is through his food, she loves to bring a unique flavor of every recipe with right composition of spices and love.