Aubergine in Spicy Peanut Sauce Recipe

Nithya Anantham
On

Friday, 17 June 2016 00:39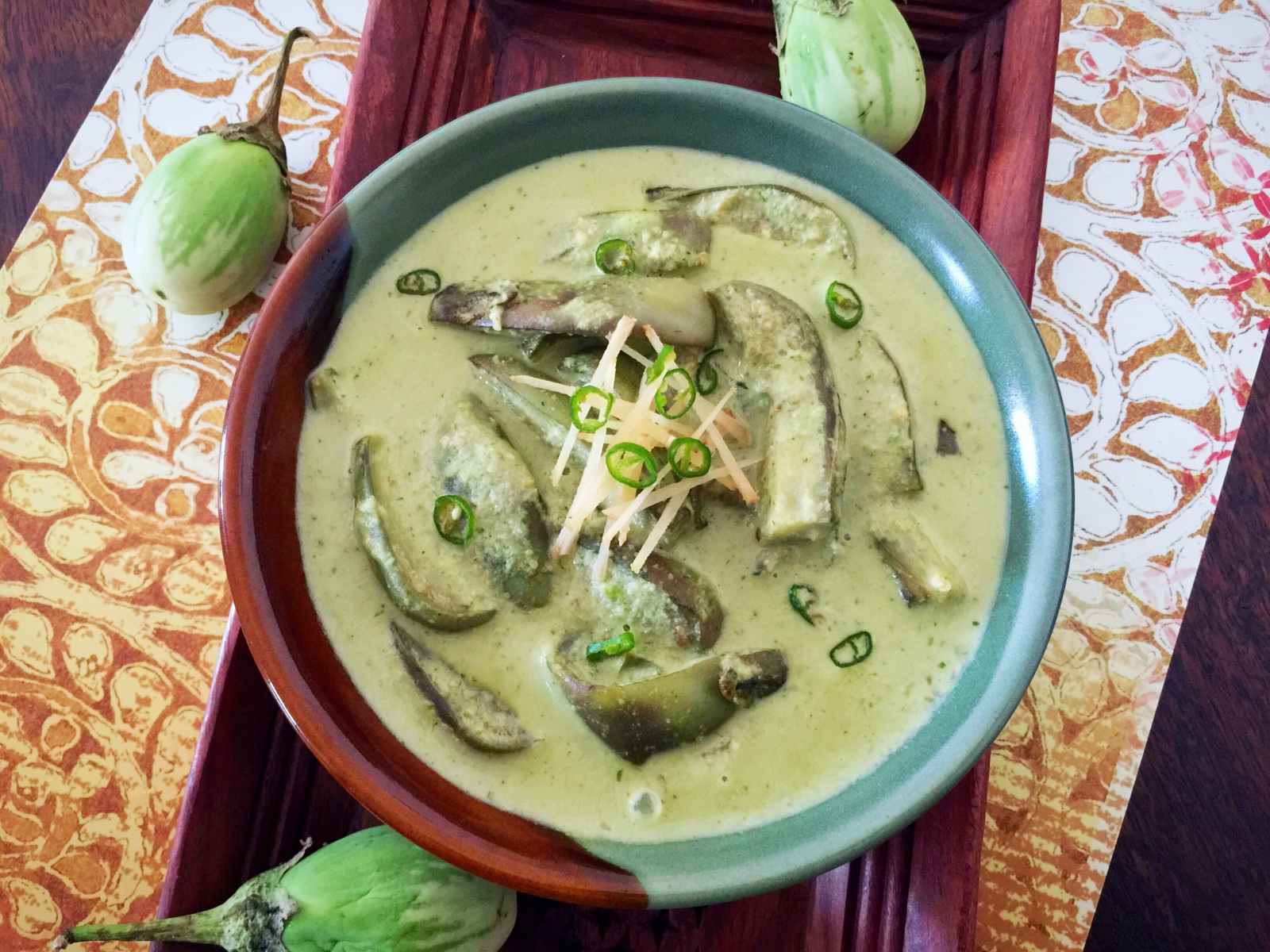 Aubergine in Spicy Peanut Sauce Recipe is made with Aubergine/eggplant which are the vegetables that are probably less versatile in Indian kitchen. This Aubergine in Spicy Peanut Sauce is a mildly spiced curry with very distinct Thai flavours. It is a flavourful dish which is very easy to make in no time. You can also substitute ginger with the Thai galangal to make it even more pungent and flavourful. Serve the Aubergine in Spicy Peanut Sauce with Chilli Coriander Fried Rice for a light lunch.
Did You Know: Eggplant is a very good source of dietary fiber, vitamin B1, and copper. It is a good source of manganese, vitamin B6, niacin, potassium, folate, and vitamin K. Eggplants also contain certain essential phytonutrients which improve blood circulation and nourish the brain.
Look at what other recipes you could create with eggplant/aubergine
Ingredients
500 grams

Brinjal (Baingan / Eggplant)

, small green seedless variety cut in long slices
1/4 cup

Raw Peanuts (Moongphali)

, dry roasted
2 tablespoons

Fresh coconut

, grated
2

Galangal

, or Ginger
1 teaspoon

Ginger

, julienne for garnish
2 sprig

Coriander (Dhania) Leaves

2

Green Chillies

2 teaspoon

Cooking oil

Salt

, to taste
How to make Aubergine in Spicy Peanut Sauce Recipe
To begin making Aubergine in Spicy Peanut Sauce, cut the aubergines in long strips and soak it in water in order to avoid oxidizing further.

Heat a pan/Kadai in low flame, add oil, the sliced aubergine and sauté for a minute. Keep stirring it in little intervals until done.

In the meanwhile, make a fine paste of roasted peanuts, grated coconut, coriander leaves, green chillies, and ginger/galangal with a little water using a mixer grinder.

Add this paste to the cooked aubergines and add a cup of water, let it cook and thicken a bit. Adjust the water as per your required consistency.

Season with salt, bring it to a boil and switch off the flame.

Garnish with ginger juliennes and serve the flavourful Aubergine in Spicy Peanut Sauce with Chilli Coriander Fried Rice for a light lunch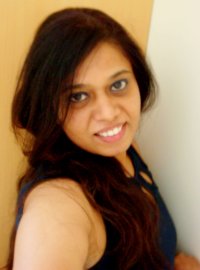 "I am an experimental cook by chance!" Yeah! Cooking to me has always been a form of stress buster. What started as a stress busting exercise post work, has now evolved to a much full time activity. I try to improvise the traditional recipes with easy to available ingredients at home. Thus, you will come across a lot of fusion in my cooking style. I try to include seasonal organic produce as much as possible in my cooking.