Beet Baba Ganoush Dip Recipe
Dip into this delicious Mediterranean classic with an addition of beetroot for a healthy twist.

hem lata srivastava
On

Friday, 15 December 2017 09:00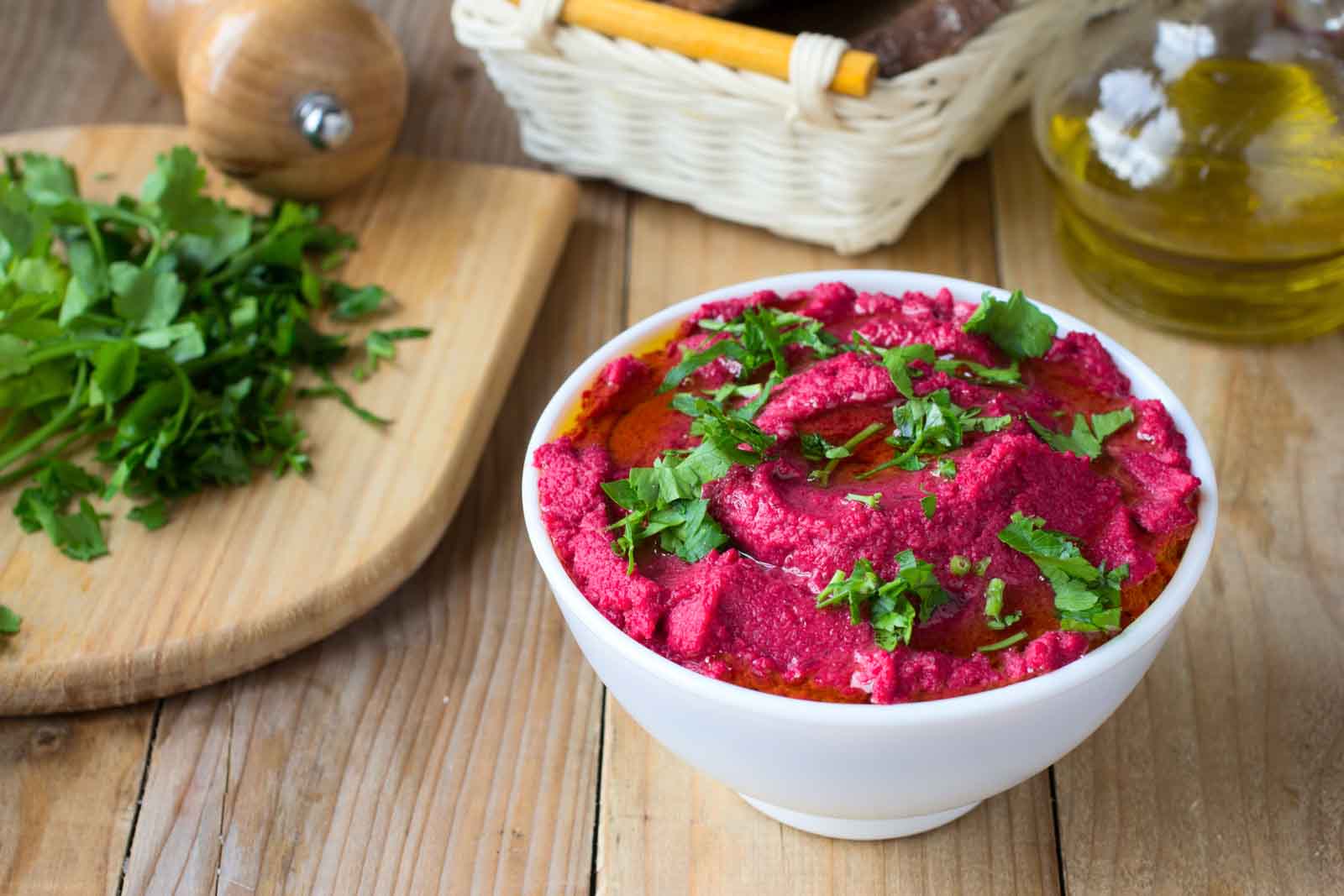 Baba Ganoush is a Levantine dish made with roasted eggplant mixed with Tahini paste and flavored with various seasoning. This recipe is a healthy twist to the classic with the addition of beetroot, an iron rich vegetable making it a healthier and colourful version of Baba Ganoush.
Serve Baba Ganoush as part of a mezze platter with Classic Hummus, Tzatziki, Fattoush and Tabbouleh along with Pita Bread

If you are looking for more Dips here are some :
2. Roasted Red Pepper Hummus Recipe
Ingredients
2

Brinjal (Baingan / Eggplant)

1

Beetroot

, washed and peeled
1/3 cup

Tahini

Salt

, to taste
2 tablespoons

Olive Oil

4 cloves

Garlic

2 tablespoons

Lemon juice

1 teaspoon

Paprika powder

Coriander (Dhania) Leaves

, For garnish, as required
How to make Beet Baba Ganoush Dip Recipe
To begin making Beet Baba Ganoush Recipe, roast the eggplant over an open flame.

Using a pair of tongs, turn every 5 minutes or so, until the entire surface of eggplant is charred and crispy for about 10 minutes. When you prick with a knife it will go in without resistance and will feel cooked. Don't worry if the eggplant deflates a little. Remove from the burner and place on a plate to cool.

You can also roast the eggplant in an oven. For this method, preheat the oven to 200C. Prick the eggplant all over with a fork, this keeps the eggplant from exploding in the oven. Place on a baking tray and roast until softened and the skin is crusty for about 20 to 30 minutes. Remove from the oven and allow to cool.

Once the eggplant is cool enough to touch with your hands, carefully peel the charred skin off. Discard the skin. Move the eggplant onto your chopping board, slice off the stem and discard. Using your knife, chop the eggplant roughly.

Meanwhile, wash and peel the beetroot and cut it into small wedges

Heat a teaspoon of olive oil in a heavy bottomed pan. Add the chopped beetroot and roast them until they turn soft. Sprinkle a little salt and cover the pan. The juices from the beetroot will help the beetroot cook, so there is no need to sprinkle water in the pan. Let the beetroot cool to room temperature.

Add the cooked beetroot and chopped eggplant into a blender. Add the lemon juice, Tahini Paste, garlic cloves, paprika powder, olive oil and blend until smooth.

Transfer to a bowl, drizzle on top with more olive oil and garnish with coriander leaves.

Serve Baba Ganoush as part of a mezze platter with Classic Hummus, Tzatziki, Fattoush and Tabbouleh along with Pita Bread
Store in an airtight container and can be placed in refrigerator for 4 to 5 days.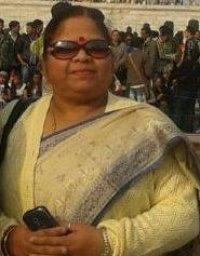 i am a food bloger, and love to share my recipes on your website. My name is hem lata srivastava , I am 55 years old simple housewife, My interest in cooking since childhood. 4 years ago i won the contest for the first time on chef sanzeev kapoor's website. Gradually i thought of starting my own food blog. My blog title is Hema's musigns. I have participated and won in many online cooking contests. Apart from cooking a also write poems and have my own poetry blog too.