Blueberry Fool Recipe (Quick Dessert with Whipped Cream & Fresh Berries)
Berry puree freshly made, that is combined with whipped cream with a hint of orange

Divya Shivaraman
On

Thursday, 12 February 2015 07:37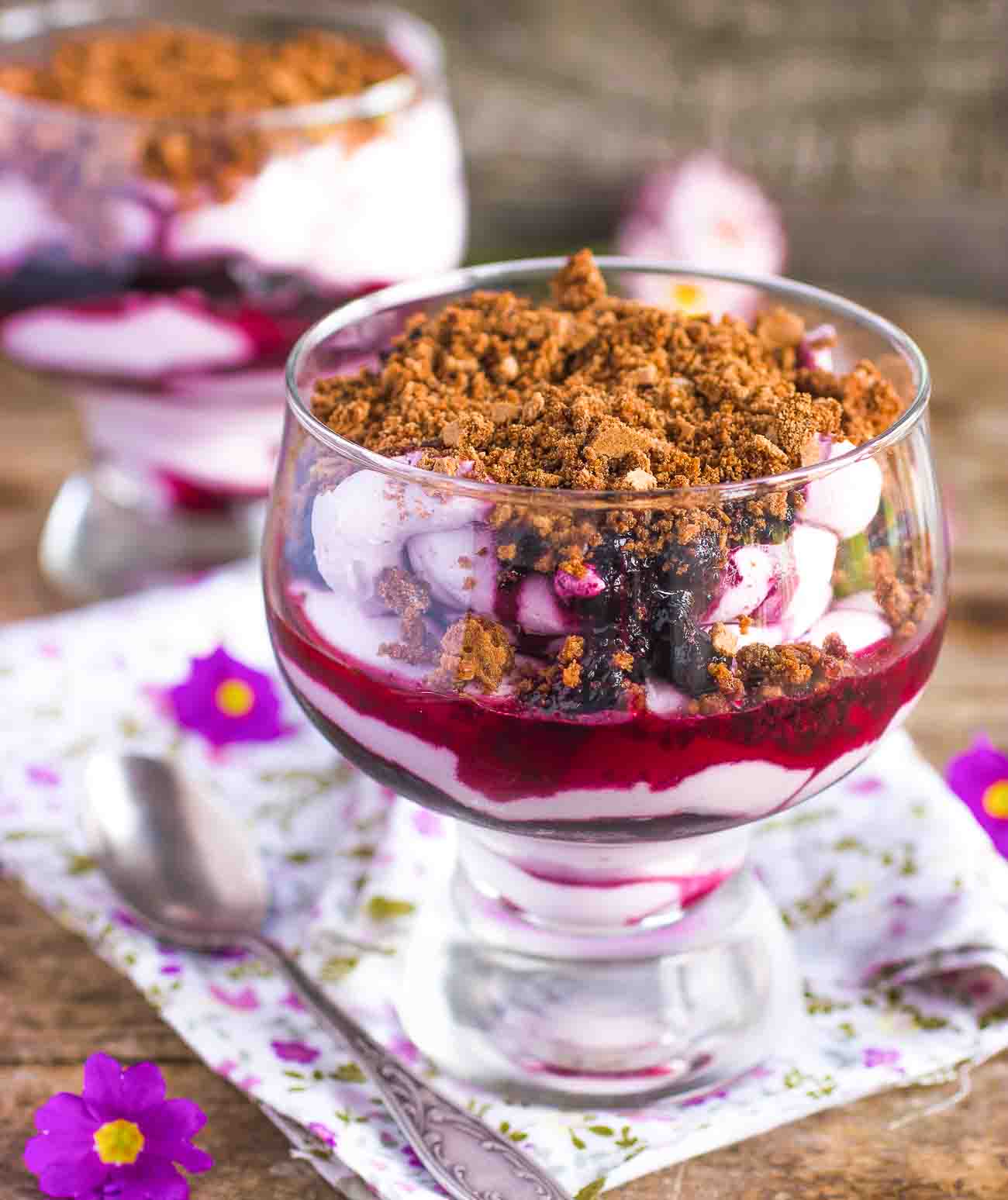 The Blueberry Fool Recipe is a simple dessert made with fresh fruit puree and cream. We can use any type of berry combinations to make the "fool", but berries are more commonly used and Blueberry is a favorite to make this dessert.
Blueberries are loaded with antioxidants and are one of the most nutritious fruits in the world. Try this simple, quick and colorful Blueberry Fool Recipe that would melt in your mouth for parties or special occasions. Serve Blueberry Fool Recipe after a meal of Savoury Crepes with Za'atar Spiced Chicken Recipe or Chickpea & Oats Falafel Recipe.
If you like this recipe, try more of our dessert recipes like
Ingredients
360 ml

Heavy whipping cream

50 grams

Icing Sugar

1 teaspoon

Orange Zest (Rind)

1 tablespoon

Fresh orange juice

1 tablespoon

Orange liquor

, like Grand Marnier (optional)
Ingredients to make the Blueberry Sauce
250 grams

Blueberries

, or any other berry in season
1 pinch

Salt

50 grams

Caster Sugar

Blueberries

, for garnish

Shortbread cookies

, for garnish
How to make Blueberry Fool Recipe (Quick Dessert with Whipped Cream & Fresh Berries)
To begin making the Blueberries in Cream Dessert (The Fool), we will first make the blueberry sauce.

To make the blueberry sauce; place the blueberries, the sugar and salt into a saucepan over medium. Keep stirring until the blueberries begin to start softening and also the mixture becomes sauce-like.

Once you notice the blueberries soften, turn the heat to low and cook, stirring occasionally until the blueberries are completely soft. This would take about 5 minutes.

Stir in the orange zest, juice and liqueur. Turn off the heat and allow the blueberry sauce to cool completely. You will notice it will thicken as it cools down. You can also refrigerate this sauce until you prepare the whipped cream.

In a large mixing bowl or the bowl of the stand mixer, pour in the chilled heavy cream and icing sugar. Whisk until the cream becomes fluffy and thick. When you notice the cream has thickened, stop whisking to prevent the cream from breaking apart. Keep the cream aside.

Finally, keep the crumble the shortbread cookies or the wafers and keep aside.

Place 6 dessert bowls on the platform. We will spoon the cream and the blueberry sauce alternatively into the dessert bowls to form layers. Finally, top the Blueberry Fool Dessert with fresh blueberries and the shortbread crumbles.

Refrigerate the Blueberry Fool for about 4 to 5 hours before you are ready to serve it for a dessert.

Serve Blueberry Fool Recipe after a meal of Savoury Crepes with Za'atar Spiced Chicken Recipe or Chickpea & Oats Falafel Recipe.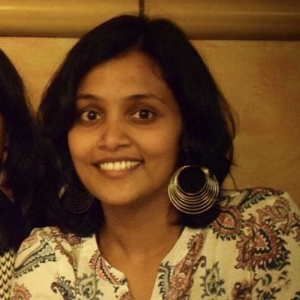 Born in Kerala and brought up in Chennai. Divya is big fan of street foods and die hard fan of Pani Poori. She loves cooking for her hubby and he never insists for anything specific, never complains, never troubles. "When you have a hubby like that, you will always want to treat him with good food :). " This was how her passion for cooking evolved and now she is an expert. Divya derives inspiration from her friends, fellow food bloggers and that has made her an avid blogger herself. She blogs at Dishing with Divya