Cantonese Chicken With Mushrooms Recipe
Cantonese Chicken With Mushrooms Recipe is a lip smacking chicken dish with a semi gravy. Serve it as a side to the main meal or eevn as an appetizer. The combination of chicken and mushrooms packed with flavours is fanatastic.

Jyothi Rajesh
On

Tuesday, 25 October 2016 00:04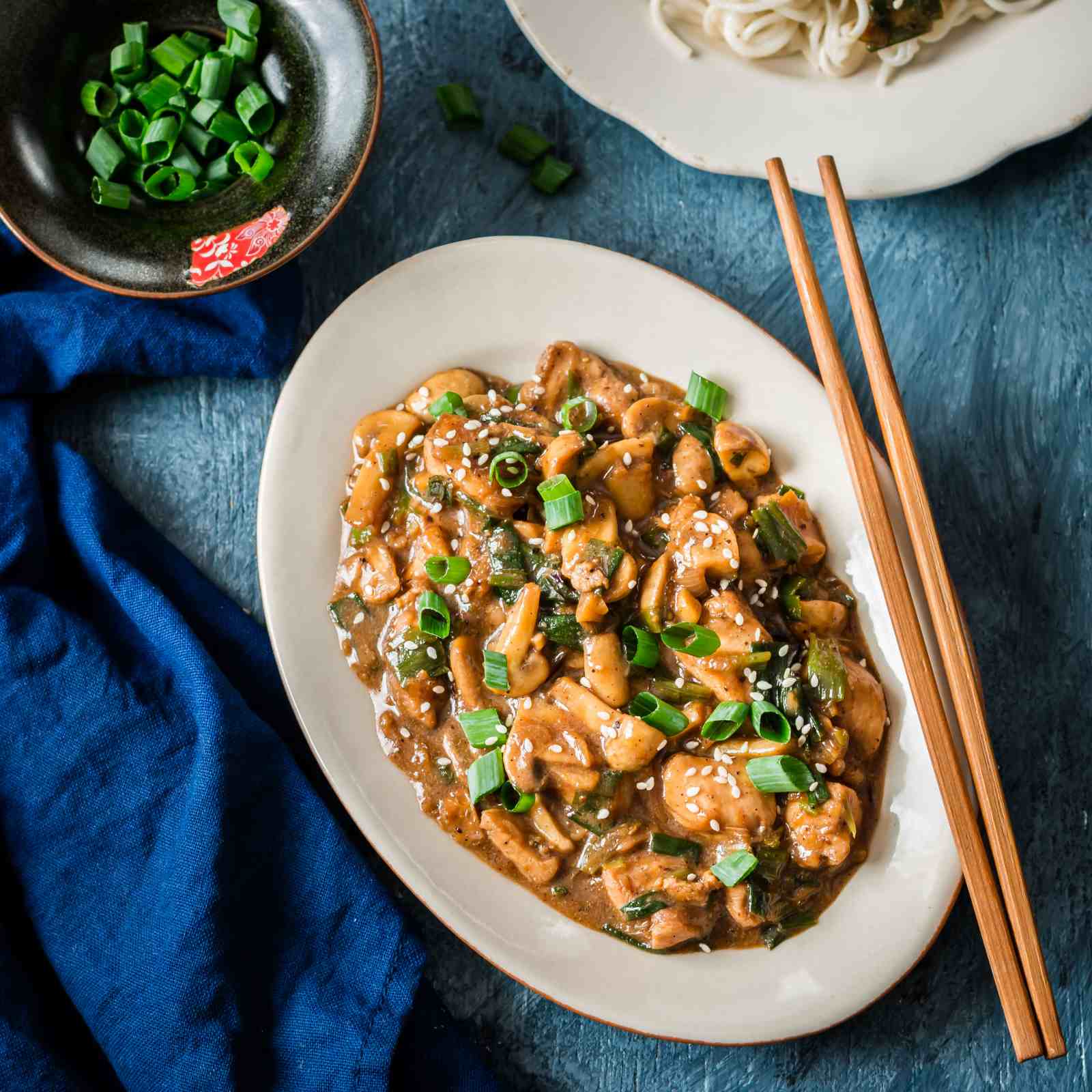 Cantonese chicken with mushrooms is a semi dry preparation. A beautiful balance of flavour with loads of garlic and blend of sauces makes this dish a perfect starter or top it on plain boiled noodles and enjoy it.
For authentic flavours use sesame oil, rice wine vinegar, soy, fish, oyster sauce. You could use button mushrooms or even oyster mushrooms if available.
Cantonese style is a very popular Chinese food which originated from Guangdong Province. Cantonese food is very popular food among Chinese food all around the world. The flavor in Cantonese food is mainly imparted from the wonderful aromatic sauces like soy, fish sauce, oyster sauce and rice wine vinegar, strong flavoured sesame oil gives a nice smoky flavour.
Serve Cantonese Chicken With Mushrooms along with Cantonese Style Chicken Chowmein for a perfect dinner night.
If you like this recipe, you can also try other Asian recipes such as
Ingredients
250 grams

Boneless chicken

1 cup

Shiitake mushrooms

, (or oyster mushrooms)
1

Bok Choy

, chopped
1/2 cup

Spring Onion (Bulb & Greens)

8 cloves

Garlic

, crushed
2 teaspoon

Black pepper powder

1 tablespoon

Light soy sauce

1 tablespoon

Fish sauce

1 tablespoon

Oyster sauce

1 tablespoon

Red Chilli sauce

1 tablespoon

Rice Wine Vinegar

Salt

, if required
2 tablespoon

Sesame (Gingelly) Oil

1 teaspoon

Brown Sugar (Demerara Sugar)

1 teaspoon

Corn flour

3 tablespoons

Spring Onion Greens

Sesame seeds (Til seeds)

, toasted, for garnish
How to make Cantonese Chicken With Mushrooms Recipe
To begin making the Cantonese Chicken With Mushrooms recipe, wash chicken pieces and chop into small cubes. Add little salt and a pinch of pepper powder, mix well and marinate it for at least 30 minutes inside fridge.

Heat 2 tablespoons sesame oil in a wok. Add crushed and minced garlic cloves and sauté for a minute. Add chopped white spring onions and toss for 30 seconds. Next add chicken pieces and toss till chicken pieces turn white. Cover and cook for 5 minutes until chicken is half cooked.

Add chopped mushrooms and boy choy, toss for a minute.

Now in a small bowl mix all the sauces - soy sauce, fish sauce, oyster sauce, red chilli sauce and vinegar with brown sugar and pour it into the wok. Cook on high flame for about 2 to 3 minutes.

Mix corn starch in about 1 teaspoon water. Once chicken is fully cooked, add the corn starch water mix, stir well and let it cook for 1 minute.

Remove from wok and transfer to a serving plate. Garnish with green spring onions, sesame seeds and serve hot with noodles or as starter.

Serve Cantonese Chicken With Mushrooms along with Cantonese Style Chicken Chowmein for a perfect dinner night.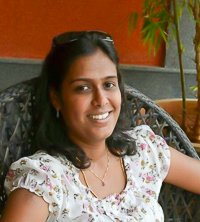 Jyothi Rajesh is an engineer by profession. Food and any thing related to food is her passion. She loves to cook, style and photograph food. She spends half of my week teaching Robotics to children and the rest of my week she get lost in cooking and photography. She cook for two reasons. First, cooking is, in all honesty, a way to show that she cares about people. It gives her great pleasure to make something that someone enjoys! Second, "I love the quest … the quest for great ingredient combinations, for unexpected flavors, for those "wow" recipes."