Chicken Lasagna Recipe
Chicken Lasagna Recipe is a a rich dish of alternate layers of thin sheets of pasta with juicy and flavour packed chicken in tomato salsa sauce and topped with cheese, baked to perfection.

Jyothi Rajesh
On

Saturday, 08 October 2016 00:11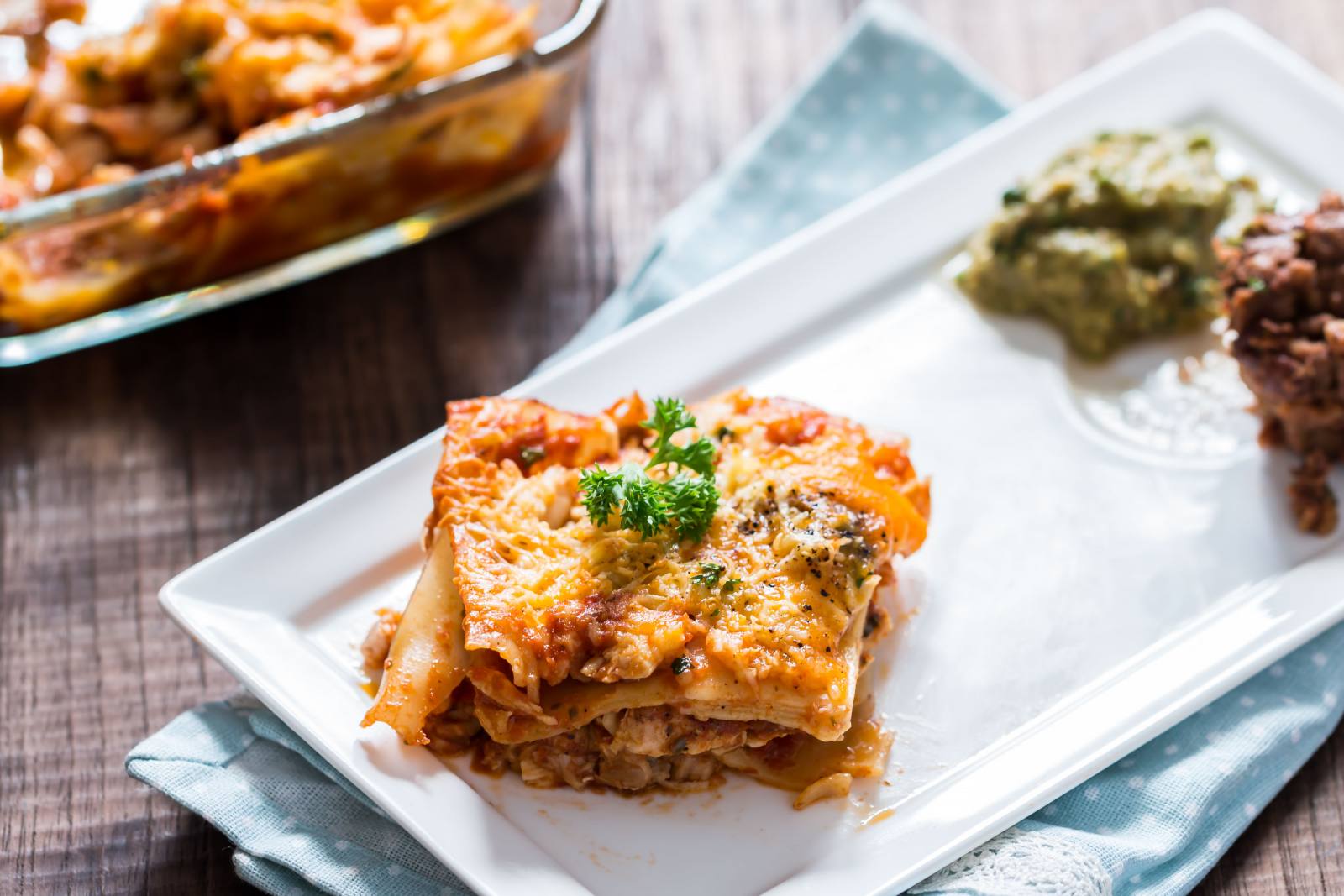 This is one of the easy lasagna recipes. Lasagna is one of the easiest and oldest pasta dishes. I am sure many of you have your favourite lasagna recipe for your busy weeknight. Be it for a busy weeknight or for the special family gathering, or a party, this classic pasta dish, will impress one and all.
Your family and friends will love the gooey lasagna, packed with chicken swimming in fresh tomato salsa and cheese. Most classic favourite lasagna is the meat Bolognese, this easy chicken lasagna is as delicious as the classic favourite. Easy, fast and delicious.
Serve Chicken Lasagna on its own with some Fennel Pesto Pull-Apart Bread Recipe and a glass of wine for a perfect weekend dinner.
If you like this recipe, you can also try other Lasagna recipes such as
Ingredients
For chicken filling
300 grams

Boneless chicken

1 tablespoon

Black pepper powder

1-1/2 teaspoon

Paprika powder

1

Lemon juice

Salt

, to taste
For the lasagna
10

Lasagna sheets

, ones that need no pre-cooking
1 cup

Mozzarella cheese

, shredded

Parmesan cheese

1 cup

Tomato Basil Pasta Sauce

1/2 cup

Parsley leaves

, chopped
How to make Chicken Lasagna Recipe
To begin making the Chicken Lasagna recipe, wash and clean chicken well. Add pepper powder, lime juice, salt and paprika powder, mix well in a mixing bowl.

Cover and let the chicken marinate for about 1 to 2 hours.

Later add olive oil into a pan. And sauté the marinated chicken pieces on medium flame until cooked well. This will take about 15 minutes approximately.

Preheat the oven to 170 degree centigrade. Grease a 9-by-13-inch baking dish with butter well. Place a layer of cooked lasagna sheet in one layer.

Add some tomato pasta sauce, sprinkle cheese, layer chicken pieces on top, and sprinkle some more cheese on top of the chicken and some finely chopped parsley as well. Repeat the same step and keep layering until you reach the top of the pan.

Bake the lasagna pasta in preheated oven for about 7 to 12 minutes or until cheese melts and top is slightly browned.

Let the lasagna rest for about 10 minutes, then scatter the sliced parsley leaves on top, cut into squares and serve.

Serve Chicken Lasagna on its own with some Fennel Pesto Pull-Apart Bread Recipe and a glass of wine for a perfect weekend dinner.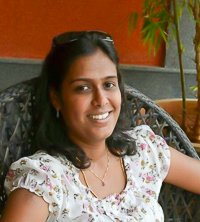 Jyothi Rajesh is an engineer by profession. Food and any thing related to food is her passion. She loves to cook, style and photograph food. She spends half of my week teaching Robotics to children and the rest of my week she get lost in cooking and photography. She cook for two reasons. First, cooking is, in all honesty, a way to show that she cares about people. It gives her great pleasure to make something that someone enjoys! Second, "I love the quest … the quest for great ingredient combinations, for unexpected flavors, for those "wow" recipes."