Roasted Vegetable Farfalle Pasta Salad Recipe
A healthy pasta recipe that is tossed in some roasted vegetables along with finely chopped garlic,olive oil and tomato sauce to make it a perfect salad for dinner along with a bowl of creamy broccoli soup by the side for a nice cosy lunch meal for your weekend.
In association with Del Monte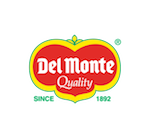 Archana Doshi
On

Thursday, 27 April 2017 15:15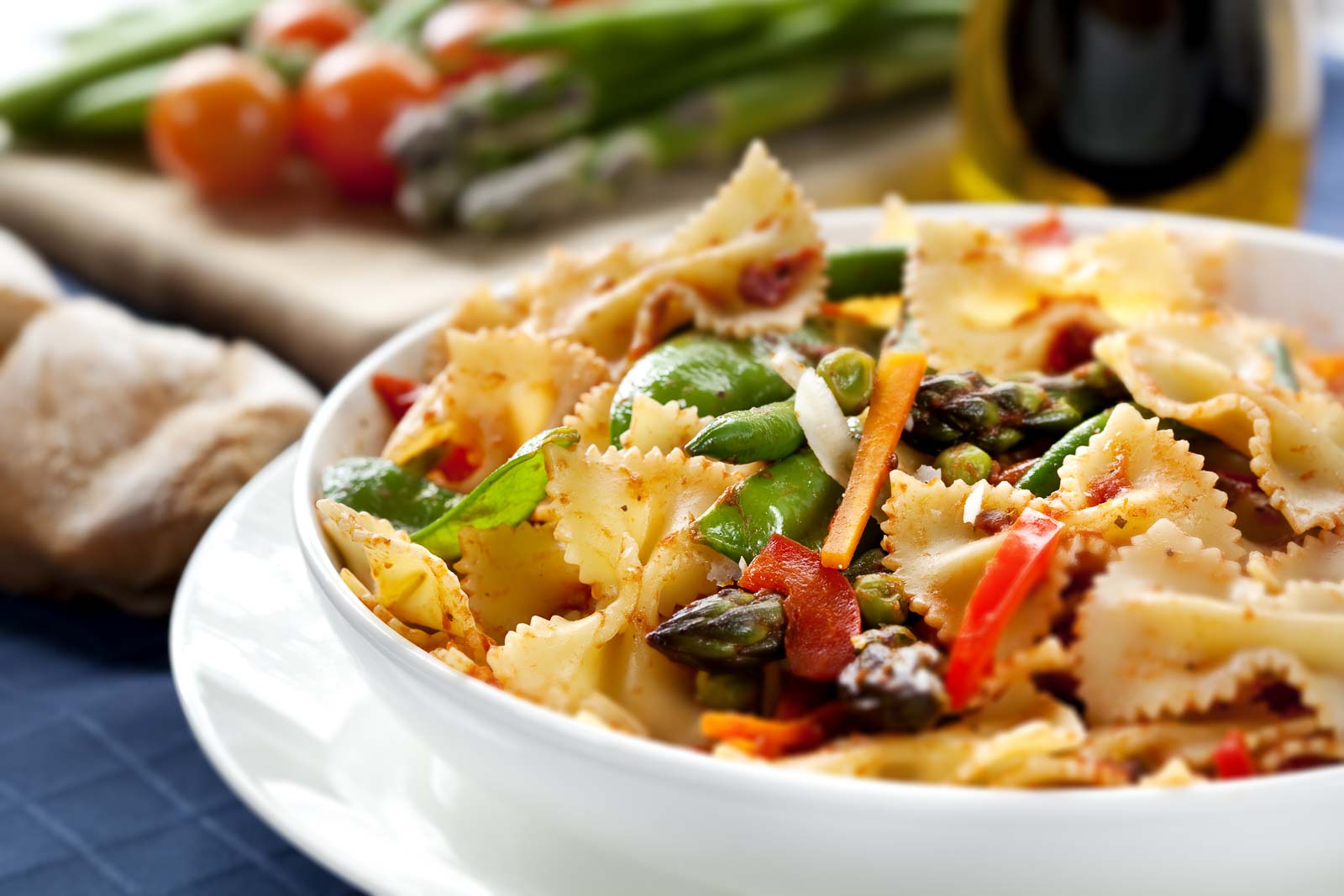 Roasted Vegetable Farfalle Pasta Salad Recipe is a simple dish made from bow tie shaped pasta known as Farfalle. In this recipe, the Del Monte Farfalle pasta is tossed with some roasted vegetables like green beans, carrot, red bell pepper and asparagus and finely chopped garlic for the hint, making it a light and healthy dish for the summers.
This salad can be served cold as well. Cold pastas usually have less sauce mixture or sometimes it just tossed with olive oil and dried herbs. This Farfalle Pasta Salad is a classic Kids Friendly recipe that can be made for their lunch or even packed in their lunch boxes.
Serve the Roasted Vegetable Farfalle Pasta Salad along with glass of Plum Ginger Juice or a French Onion Soup for a quick weeknight dinner or lunch.
If you are looking for more Pasta recipes here are some:
Ingredients
150 grams

Del Monte Farfalle Pasta

1

Carrot (Gajjar)

, sliced diagonally
1

Green beans (French Beans)

, sliced diagonally
1

Red Bell pepper (Capsicum)

, sliced
4

Asparagus

, Stem cleaned and chopped
1/4 cup

Green peas (Matar)

2 sprig

Basil leaves

1 teaspoon

Dried oregano

1 tablespoon

Extra Virgin Olive Oil

Salt

, to taste
For the Sauce
3

Tomatoes

, chopped
1

Onion

, chopped coarsely
4 cloves

Garlic

, chopped

Salt and Pepper

, to taste
1 tablespoon

Paprika powder

1 teaspoon

Sugar
How to make Roasted Vegetable Farfalle Pasta Salad Recipe
To begin making the Roasted Farfalle Pasta Salad Recipe start by keeping the ingredients ready to make the salad.

*To cook the pasta

In a large pot, add water and bring it to a boil. Once the water has boiled, add a teaspoon of salt and a teaspoon of oil.

Add the pasta to the boiling water and let it sit in the boiling water until it is cooked. This process should take a good 12-15 minutes.

Once the pasta has cooked, drain the water and run the cooked pasta under running water to stop the cooking process. Drizzle some oil on top of pasta and make sure to coat all of the pasta with the oil

*To make the Roasted Tomato Sauce

Heat a skillet with oil, add chopped garlic and saute till it softens. Add in chopped onions and saute till the onions turn out light brown. This will take about 5 minutes.

Add chopped tomatoes, sprinkle salt, paprika powder, pepper powder, sugar and roast the tomatoes well. You can saute for about 15 minutes on low flame.

Once done cool it down and and blend it in a mixer to a smooth paste. Check for salt if you require any you can adjust it now.

*To make the Farfalle Pasta Salad Recipe

Heat olive oil in a saucepan over medium heat; add carrots and green beans, sprinkle salt and roast them until it becomes soft and tender.

Add in red bell peppers and asparagus and roast them also well till it is soft and crunchy. Finally add in green peas and cook for 2 minutes.

Ensure the color of the vegetables don't get pale - they should retain their fresh colors.

Once the vegetables are well roasted, transfer it to a large mixing bowl. Toss in the cooked Farfalle pasta, the roasted tomato sauce, seasonings (salt, pepper and oregano) and torn basil leaves.

Toss the Roasted Vegetable Farfalle Pasta Salad well, check the taste and adjust the seasonings accordingly.

Serve the Roasted Vegetable Farfalle Pasta Salad Recipe along with glass of Plum Ginger Juice Recipe or a French Onion Soup Recipe for dinner or lunch.