Date Brownie Energy Bars Recipe

Archana Doshi
On

Friday, 05 October 2012 15:19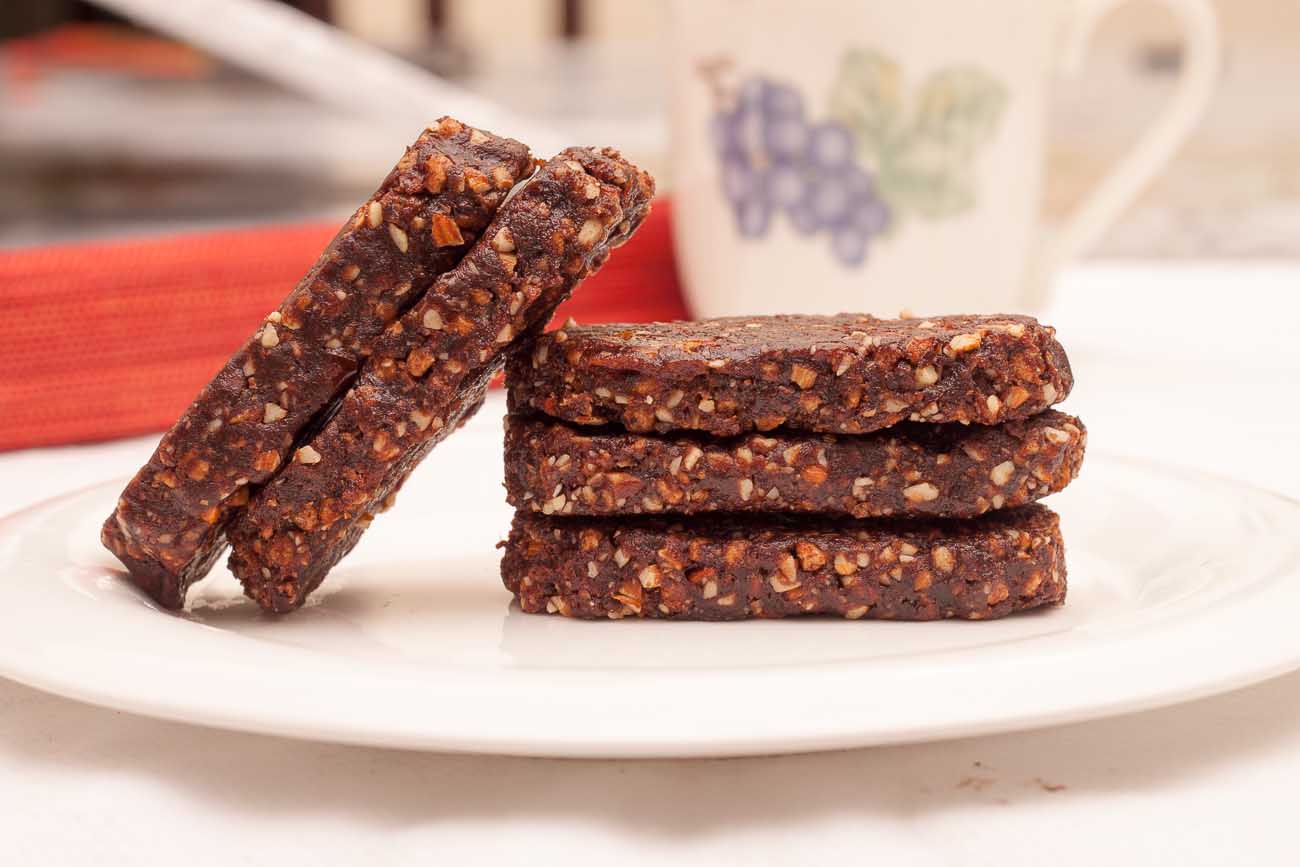 The Date Brownie Energy Bars Recipe are a great healthy snack for your hiking, trekking, running, school or just a tea time break. Packed with nutrition, protein and omega 3 from the flax seeds, these bars are sure to keep you energized. What more, you can munch on them when you crave for some junk food as well.
Note: The soy granules that I have used are edible like cereal. They taste like the wheat granules (cereal/ processed version). So if you find that go ahead and use any type of whole grain cereal into your bars, they have a great crunch.
If you like this recipe, you can also try other Energy Bars such as
Ingredients
500 grams

Dates

1/2 cup

Cocoa Powder

1/4 cup

Soy granules

1/2 cup

Instant Oats (Oatmeal)

, instant
1 cup

Badam (Almond)

, powdered/crushed
1/2 cup

Flax seeds

, powdered
2 teaspoons

Vanilla custard

1/4 cup

Honey
How to make Date Brownie Energy Bars Recipe
To begin making the Date Brownie Energy Bars Recipe; grind the dates into a food processor until like a dough with no lumps

Using a stand mixer or your hands mix all the ingredients until well combined.

Divide the date dough into lemon size balls, each weighing about 50 grams.

Grease a cookie cutter placed on a flat surface, press the ball portion uniformly into the cutter. Lift the cutter and press the date brownie bar out.

Your Date Brownie Energy Bars are ready to be packed as a snack for kids or had as a pre/post workout snack.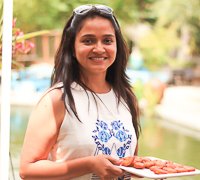 Archana Doshi is the founder of Archana's Kitchen. Archana launched Archana's Kitchen in 2007 as a way to keep track of her and family's recipes, and along the way grew it into one of the most popular cooking websites in the world. Archana is dedicated to helping home cooks be successful in the kitchen. Archana says "I hope you enjoy cooking recipes from my website where the sole effort is to make cooking simple for you. When you try out one of our recipes, we are longing to hear back from you. Do take your time to come back and share your comments, as your feedback means a lot to me"